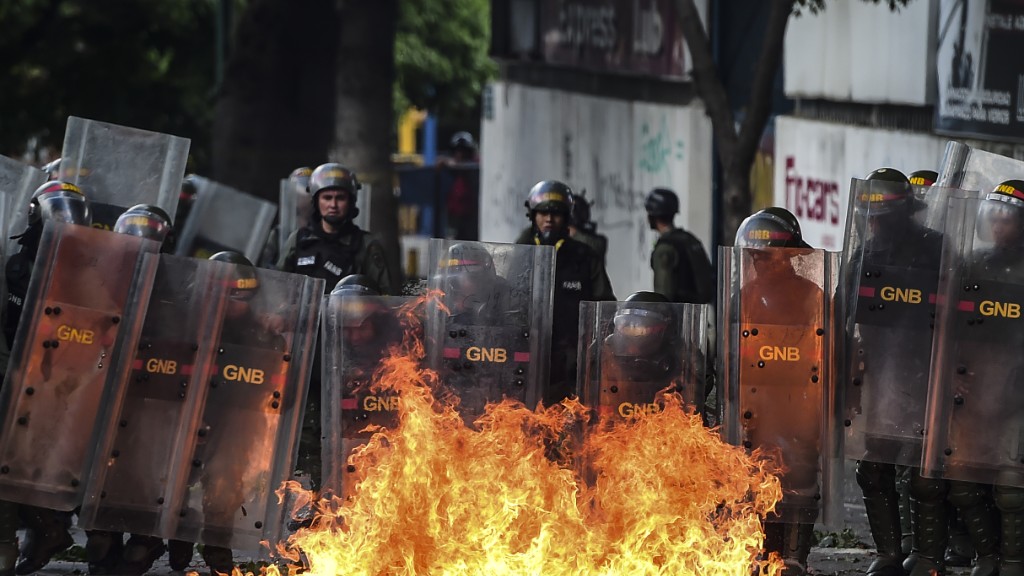 The Trump administration just got a little tougher on Venezuela's increasingly authoritarian regime.
The Treasury Department on Wednesday announced sanctions against eight more Venezuelan leaders tied to President Nicolas Maduro. The United States sanctioned Maduro himself last week and 13 other Maduro supporters two weeks ago.
All sanctioned individuals have had all their U.S. assets frozen, and Americans are barred from doing business with them. All eight sanctioned Wednesday are Maduro's political appointees. Among them is Adan Coromoto Chavez Frias, brother of the late President Hugo Chavez.
Maduro stripped his political opponents of power on July 30, when his party held a vote to create a new legislature, packed only with Maduro's supporters, that can rewrite the constitution. The new legislature, the Constituent Assembly, replaced the opposition-held National Assembly.
Related: U.S. slaps sanctions on Venezuela President Nicolas Maduro
The United States, along with Canada and several Latin American nations, labeled the vote fraudulent and a sign of a dictatorship. On Tuesday, several foreign ministers, including Brazil, Argentina, Mexico and Canada, convened in Lima, Peru, and announced they wouldn't recognize the Constituent Assembly.
Although the Trump administration is stepping up sanctions, it's not using its most powerful weapon -- a ban on Venezuelan oil. Maduro's regime relies solely on oil to power Venezuela's economy. Oil makes up over 95% of Venezuela's total exports.
Treasury Secretary Steven Mnuchin said on July 31 that "all options are on the table" regarding broader sanctions against Venezuela.
Related: Venezuela inches closer to default
A broad ban on oil, the country's only source of cash, risks worsening Venezuela's already-severe shortages of food and medicine, which have crippled the nation's roughly 30 million people.
Maduro doesn't seem to be taking sanctions too seriously. When 13 of his surrogates were hit with sanctions two weeks ago, Maduro awarded them with the national sword, one of the highest honors. And U.S. sanctions against Maduro haven't stopped his agenda of consolidating power.