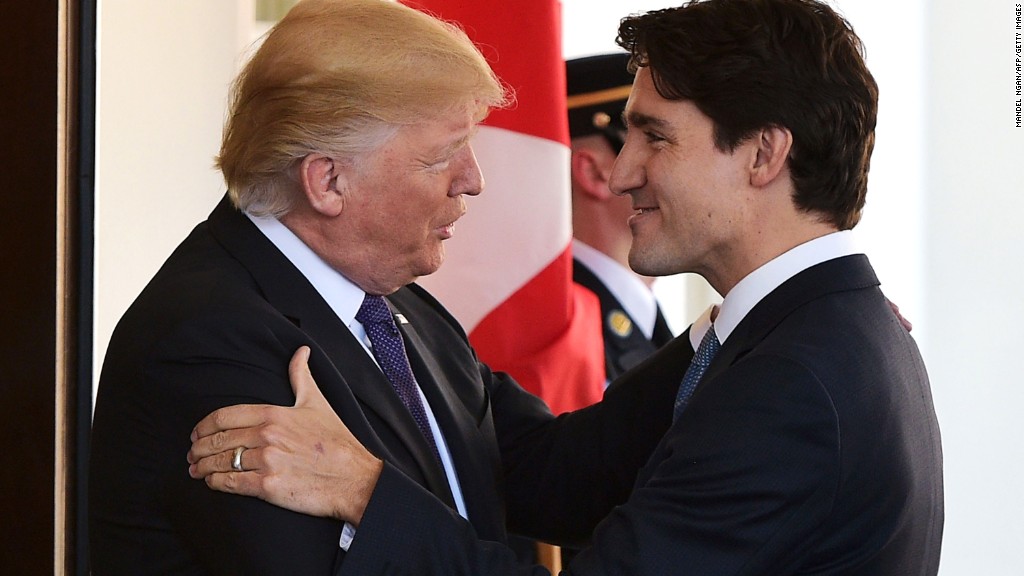 China has told the Trump administration to tread carefully in a spat over aluminum exports if it wants to avoid damaging the relationship between the world's two largest economies.
The Chinese Ministry of Commerce on Thursday disputed U.S. suggestions that Chinese aluminum foil shipments are unfairly subsidized.
U.S. Commerce Secretary Wilbur Ross this week announced a preliminary decision to slap duties of as much as 81% on aluminum foil from China because of alleged subsidies from the Chinese government.
Related: Trump moves to slap duties on Chinese aluminum foil
In a statement posted on its website Thursday, the Chinese Ministry of Commerce said the U.S. claims were "without foundation."
"China urges the U.S. to act cautiously and make a fair decision to avoid any negative impact on the normal economic and trade exchanges between China and the U.S.," the ministry said.
It also referenced an investigation ordered by President Trump in April into whether aluminum imported from foreign countries hurts U.S. national security.
The U.S. Commerce Department has said the move to impose duties on Chinese aluminum foil is separate from the national security investigation, the results of which haven't been announced.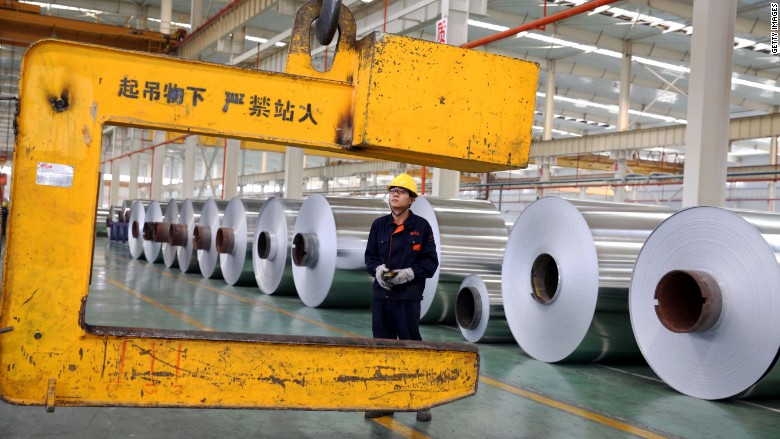 Beijing complained that the U.S. decision to impose duties on aluminum foil ignored the "active cooperation" of the Chinese government and businesses.
The U.S. Commerce Department said in its statement this week that two Chinese companies participated in the process.
Related: Trump getting ready to go after China on trade
The complaint that started the process came from the Aluminum Association, a group of American aluminum foil producers.
Its petition identified more than 230 Chinese companies it said were involved in dumping aluminum on the U.S. market, according to the Commerce Department.
In 2016, imports of aluminum foil from China were worth roughly $389 million, the department said. It expects to announce its final decision in the case around October 23.
The Trump administration has given mixed messages on its trade stance toward China.
Last week, it appeared set to announce an investigation into whether Chinese trade practices are unfair, notably in terms of their impact on American intellectual property.
But the move so far hasn't happened. Some analysts say they believe Trump held off in return for Chinese cooperation on U.N. sanctions against North Korea.
-- Serenitie Wang contributed reporting.