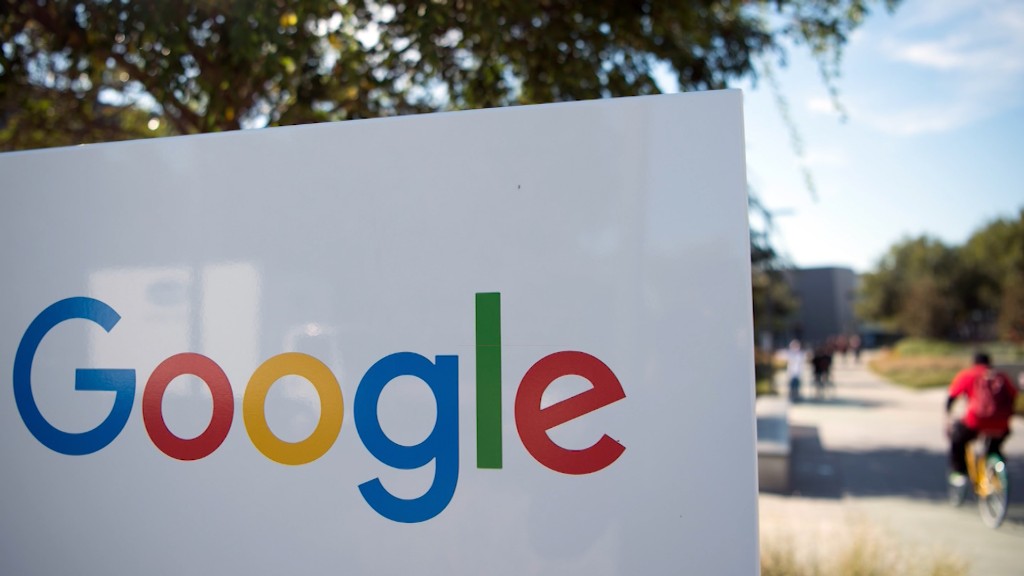 In late June, Google announced the hiring of Danielle Brown as its new head of diversity. Her job: build "a more diverse and inclusive workplace."
On her Twitter account that day, Brown said she was "looking forward to driving this important work forward." But as of this writing, you can't see that tweet. Brown locked her account this week after being inundated with hateful tweets for her critical response to an engineer's controversial memo attacking Google's diversity efforts.
There were a number of defining moments throughout this tense week at Google (GOOGL). But the newly hired diversity chief being effectively silenced on social media for promoting inclusion at Google certainly ranks high on the list.
Google has just endured what may be the most painful week in its history. With one lengthy post, a Google employee ignited a fierce debate about the company's culture. It quickly spilled over into an all-out culture war outside the company, putting Google and its employees in the crosshairs. And there's no sign of it letting up anytime soon.
Last Friday, a 3,300-word memo penned by Google engineer James Damore went viral among employees. The document slammed Google's "politically correct monoculture" and advanced gender stereotypes about women in the workplace.
Brown and Google CEO Sundar Pichai condemned parts of the memo that weekend. Damore was fired by Google on Monday, but this decision only escalated the situation.
Google must now grapple with possible lawsuits; a fired employee who's fast becoming a public figure; an ongoing debate over the limits of free speech; a surge of employees leaking information; and a struggle to protect employees as it becomes the latest villain for the alt-right.
Related: Google CEO cancels town hall due to leaks
Google's CEO had originally planned to address some of these issues at an all-hands meeting Thursday, but he canceled the meeting at the last minute due to concerns about leaks and employees being threatened and harassed online.
"We had hoped to have a frank open discussion today as we always do to bring us together and move forward. But our Dory questions appeared externally this afternoon, and on some websites Googlers are now being named personally," Pichai said in an email to staff.
Dory is a system used internally for Google employees to submit and vote on questions to be asked at town hall meetings.
Milo Yiannopoulos, a known provocateur and former editor at Breitbart News, posted a photo showing the Twitter profiles of eight Google employees, including Brown, who spoke out publicly against the memo. "Looking at who works for Google, it all makes sense now..." the caption read.
Several of their Twitter accounts are now private.
Damore has emerged as a hero of conservative media. Fired4Truth, widely believed to be Damore's Twitter account, hit 35,000 followers in a matter of days. Critics of Damore's firing are planning to protest outside Google offices in five U.S. cities. The protest's organizers say they are reaching out to Damore to speak.
Damore has also filed a complaint with the National Labor Relations Board and has expressed interest in taking legal action against Google. He's not the only one.
One San Francisco lawyer, James Finberg, says his office has been contacted by about 70 female employees at Google in just the past few weeks with complaints about pay inequality, promotions and job assignments. It also faces an ongoing investigation from the Department of Labor over how it pays women.
Representatives for Google did not immediately respond to a request for comment for this story.
Related: Silicon Valley finally faces a reckoning with sexism
Inside Google, the memo and its fallout represent perhaps the biggest setback to what has been a foundational premise for employees: the freedom to speak up about anything and everything.
"Speaking up was prized even if that risked conflict," one former Google employee told CNN Tech. In fact, this "open speech" ethos "influenced product policies too," according to the employee.
Google seemed to reach its limit with that approach this week.
Following Damore's memo, some "minority Googlers" were hurt by the "perception they are less qualified," according to one question posted to the company's internal message boards for the all-hands meeting. Some conservatives, meanwhile, appeared to feel marginalized by the reaction to the memo, according to another question.
"I am a moderately conservative Googler," one employee wrote, "and I am and have been scared to share my beliefs. The loud voice here is a liberal one. Conservative voices are hushed. What is leadership doing to ensure Googlers like me feel *invited and accepted*, not just tolerated or safe from angry mobs?"
As this week's drama unfolded, Google quietly passed another milestone. Thursday marked the two-year anniversary of Google announcing a corporate restructuring, creating a new parent company called Alphabet.
This structure was supposed to make it easier for Google to grow new ventures and moonshot projects. Right now, however, Google has enough problems close to home.