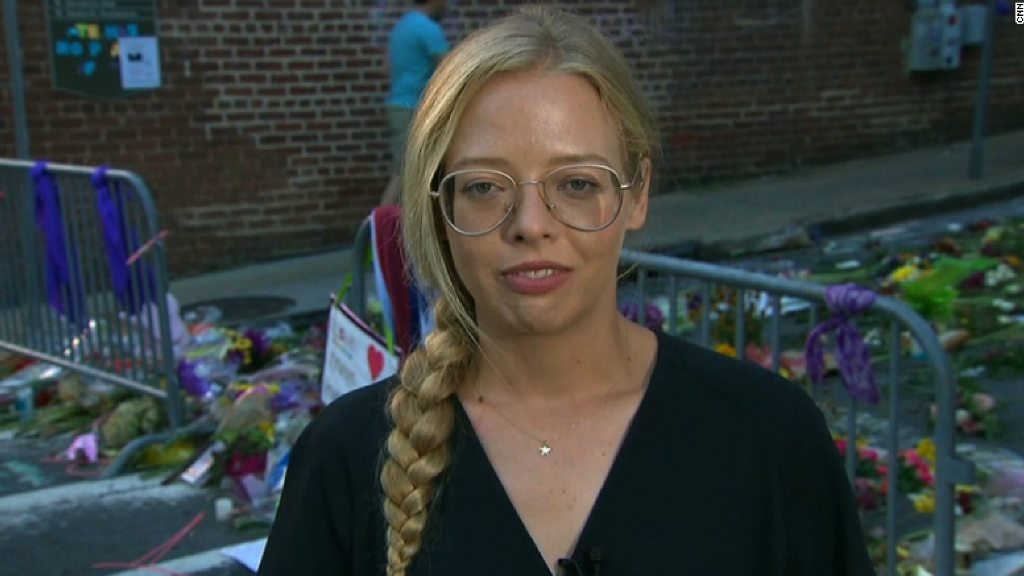 Starbucks executive chairman and former CEO Howard Schultz denounced neo-Nazi hatred in a speech to employees about the violence in Charlottesville, Virginia.
"What we witnessed this past weekend is against every sense of what is right," he said, according to a company account. "My fear is not only that this behavior is being given permission and license, but its conduct is being normalized to the point where people are no longer hiding their face."
"I know we are better than this," he said.
Speaking as "an American, as a Jew, as a parent, as a grandparent," Schultz invoked the Holocaust, and he passed around a rock that he brought back from a visit to the Auschwitz concentration camp in Poland 17 years ago.
CEOs have rushed to denounce racism since the violence at a white nationalist gathering in Charlottesville, and since President Trump twice said that both sides were to blame. Two of Trump's business councils collapsed on Wednesday as CEOs fled the president.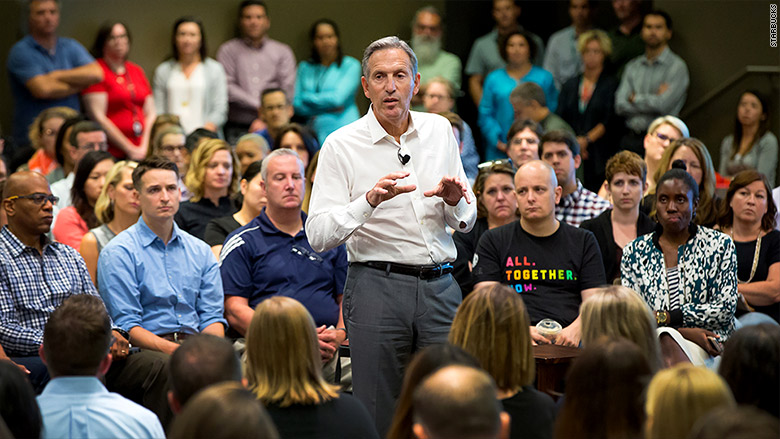 Related: Trump's uneasy relationship with CEOs finally implodes
"The moral fiber, the values, and what we as a country have stood for is literally hanging in the abyss," Schultz told workers. "We are at a critical juncture in American history. That is not an exaggeration. We are at and facing a crucible in which our daily life is being challenged and being questioned about what is right and what is wrong."
Schultz, who resigned as Starbucks (SBUX) CEO last year, is outspoken. He has supported raising the minimum wage, offered some employees free college, and pushed Starbucks to open a store in Ferguson, Missouri, after violent protests there.