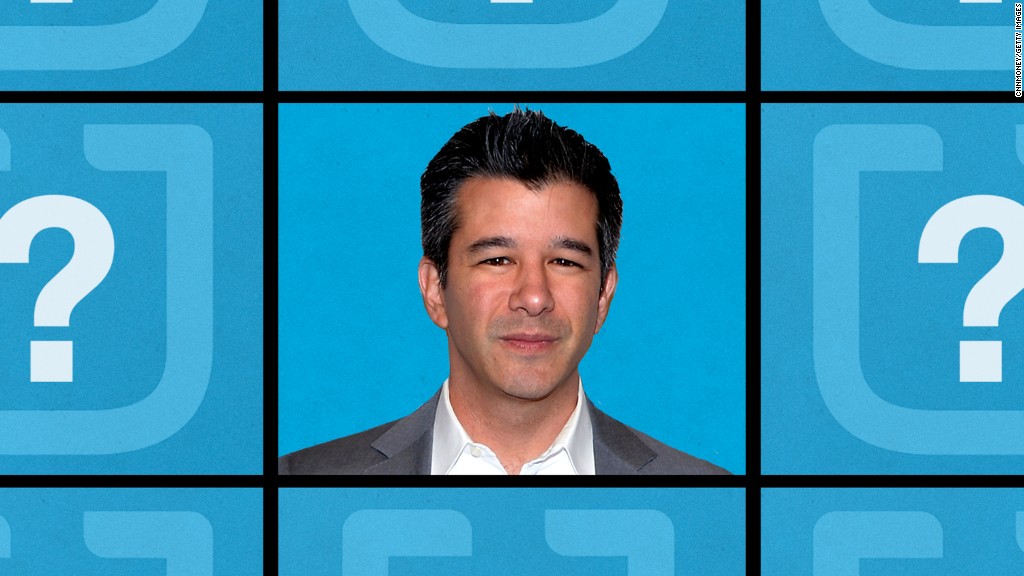 Welcome to today's daily brief. Catch up on the top headlines in two minutes:
Travis Kalanick hits back.
Uber's former CEO slammed one of the company's biggest investors in a court filing Thursday.
Kalanick was sued by Benchmark Capital last week, over a boardroom battle that now has the VC firm working to get him off the board.
In his latest response, Kalanick reportedly called the lawsuit a "public and personal attack" against him, and argued for the case to be settled in private arbitration.
His filing also accused Benchmark of carrying out its plan "at the most shameful of times" -- after Kalanick lost his mother in a boating accident in May.
President Trump tweets a debunked rumor after the Barcelona attack.
The president was criticized Thursday for tweeting a story about how John J. Pershing, an American general, handled rebels in the Philippines in the early 20th century.
"Trump was likely referring to a supposed practice of shooting Muslims with bullets dipped in pig's blood or burying them with the bodies of pigs," reported CNNMoney's Oliver Darcy. "There is no evidence to support this claim."
Several fact-checking websites have said the statement is false.
Trump had earlier offered his condolences on the attack in Spain, which left at least 13 people dead and more than 100 injured.
James Murdoch speaks out against Trump.
The CEO of 21st Century Fox, Fox News' parent company, sharply criticized the president's response to the violence in Charlottesville, Virginia.
"[W]hat we watched this last week in Charlottesville and the reaction to it by the President of the United States concern all of us as Americans and free people," Murdoch wrote in a letter.
"I can't even believe I have to write this: standing up to Nazis is essential; there are no good Nazis. Or Klansmen, or terrorists."
In the email, Murdoch also said he was donating $1 million to the Anti-Defamation League, a nonprofit dedicated to fighting anti-Semitism.
A top CEO in India calls it quits.
Infosys is best known in the United States for its role as an outsourcing hub, but in India, a battle has been publicly brewing for months.
CEO Vishal Sikka stepped down on Friday over what he called "false, baseless, malicious and increasingly personal attacks."
His resignation letter was widely inferred to be aimed at Infosys' founders, who have sparred with senior executives in the past.
Sikka will step down as CEO "effective immediately," but he will stay on as the company's executive vice chairman.
Tip of the Day
"Should I invest my emergency savings in the stock market?" You asked, we answered.
Financial advisers break down how to get a decent return on your money -- without too much risk.