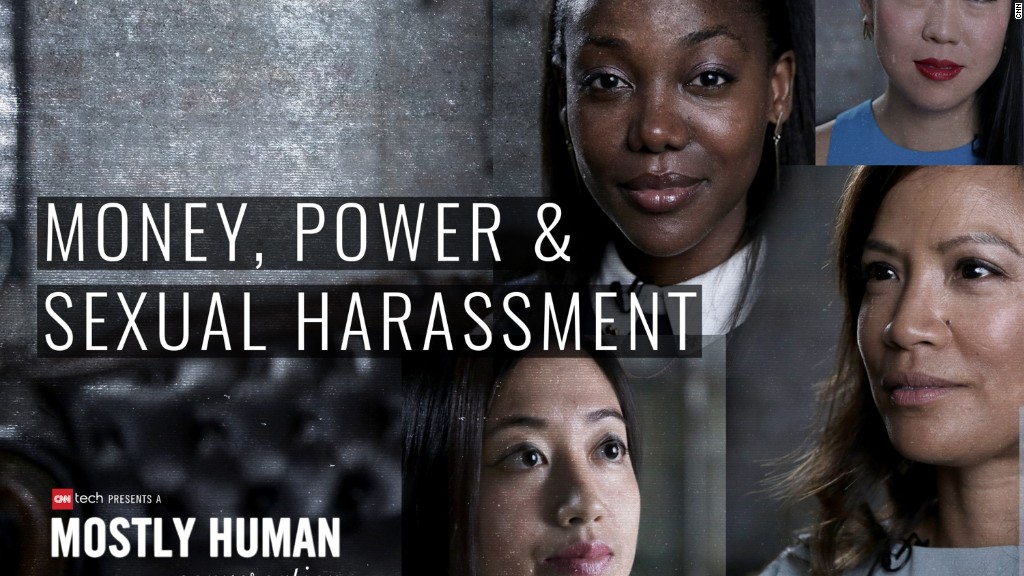 The tech industry is rife with accusations that women are harassed -- and one California senator is taking action.
Senator Hannah-Beth Jackson is planning to introduce a bill early next week to deter investors from taking advantage of entrepreneurs. Jackson's legislation seeks to add to a California law, the Unruh Civil Rights Act, which prohibits businesses from discriminating based on factors such as sex, race, religion and disabilities.
While the law explicitly states certain occupations, like doctor-patient relationships, or landlord-tenant, this amendment would specifically update to include the investor-entrepreneur relationship, too. "So there's no confusion, no dispute, no lack of clarity, we are specifically including that," Jackson told CNN Tech.
In June, two powerful Silicon Valley investors resigned from the firms they cofounded after women accused them of sexual harassment. The men, 500 Startups cofounder Dave McClure and Binary Capital cofounder Justin Caldbeck, didn't just cross the line once, according to the allegations. Since then, more women have come forward with stories of harassment in the industry; and several other investors have quietly left firms over misconduct.
Related: Silicon Valley finally faces a reckoning with harassment
A new survey of 950 men and women in tech released this week found that 45% of female founders said they were sexually harassed; the majority of them said they were propositioned for sex in exchange for funding, introductions, or a job. By comparison, only 10% of male founders say they experienced sexual harassment and none said they were propositioned for sex.
Jackson's legislation was inspired by recent media reports about the issue, with dozens of women speaking out about being harassed in the industry. "What their stories did is peel back a shroud of secrecy and expose behaviors that are not acceptable in any industry -- let alone an industry that prides itself on being cutting edge," she added. "[And] there have been suggestions that those who have come forward are just the tip of the iceberg. We need to get a handle on this."
Related: She wants her rape reporting software to be universal
The new legislation is sponsored by civil rights organization Equal Rights Advocates, which pushes for gender and economic justice for women and girls. Jackson also worked with Equal Rights Advocates to pass the California Fair Pay Act, which strengthened California's equal pay law and became effective in 2016.
Jackson said her new bill will have its first hearing in January due to the late introduction. "I want to send a message now that this behavior is not accepted," she added.
Lisa Wang, one of the six women featured in CNN Tech's "Money, Power, and Sexual Harassment" special, said "it's refreshing to see the government taking tangible action to support the fundamental rights of women entrepreneurs."
"Sexual harassment shouldn't even be a factor women need to consider when fundraising. With the passing of this bill, we'll finally be able to get back to what we were meant to do, build successful companies," Wang, cofounder of female entrepreneur collective SheWorx, added.