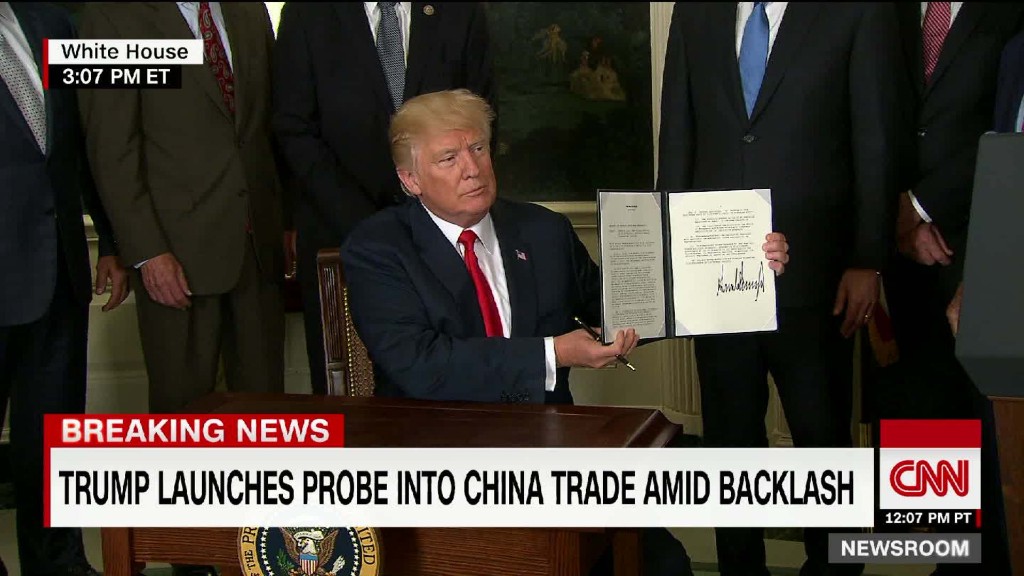 Welcome to your daily brief. Catch up on today's top headlines in two minutes:
The day the sun disappears is here.
In case you haven't been paying attention, the eclipse of the century is happening today.
The total eclipse begins on the West Coast just after 10 a.m. PT and ends on the East Coast a little before 3 p.m. ET. Here's how you can make sure not to miss it.
China blasts U.S. 'protectionism' amid trade probe.
China has attacked the Trump administration's decision to launch an investigation into some of its trade practices.
The Chinese Commerce Ministry says it is strongly dissatisfied with the move and "the U.S. approach to unilateralism and protectionism." It also vowed to take "all appropriate measures ... to safeguard China's legitimate rights and interests."
Trump is about to unveil his Afghanistan plan.
After a months-long policy review, the president will reveal his much-anticipated decision on the Afghanistan war Monday night.
The announcement, set to be broadcast at 9 p.m. ET, comes after Trump was presented with options ranging from the deployment of up to 4,000 more troops to a total withdrawal from Afghanistan, CNN's Stephen Collinson reports.
Elon Musk sounds the alarm on killer robots.
The Tesla and SpaceX founder has joined more than 100 artificial intelligence experts in urging the United Nations to ban "lethal autonomous weapons" worldwide.
Such technologies "threaten to become the third revolution in warfare," the group wrote in an open letter. "Once developed, they will permit armed conflict to be fought at a scale greater than ever, and at timescales faster than humans can comprehend."
Google's AI guru Mustafa Suleyman also signed the letter, which was released ahead of a U.N. meeting on the topic.
The 'diesel crisis' could hurt Germany's economy.
The crisis over dirty diesel engines could hurt the German economy, its government said Monday.
The finance ministry added the "diesel crisis" to a list of economic threats that includes potential fallout from Europe's Brexit negotiations with the U.K. and President Trump's protectionist stance on trade.
Tip of the Day
Think going to a top school will get you your first gig? Think again. Recruiters tell CNNMoney this is what they're really looking for.