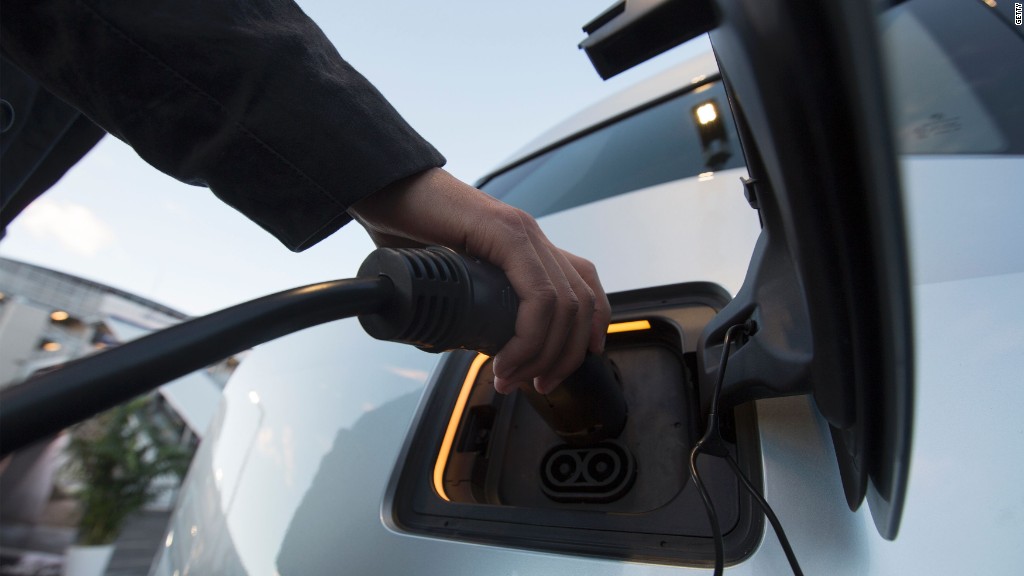 The crisis over dirty diesel engines could hurt the German economy.
The German government said Monday that while it was impossible to quantify the potential fallout at this stage, the risk to future growth could not be ignored.
In its August monthly report, the finance ministry added the "diesel crisis" to a list of economic threats that includes potential fallout from Europe's Brexit negotiations with the U.K. and President Trump's protectionist stance on trade.
"Risks remain relating to the shape of Brexit and future U.S. trade policy. In addition, the so-called Diesel Crisis must be classified as a new risk, even though its effects cannot be estimated at present," it said.
Germany is Europe's economic powerhouse, and is growing robustly. But the simmering scandal is coming to the boil at a sensitive time politically: Chancellor Angela Merkel is seeking a fourth term in office in an election on Sept. 24.
The finance ministry said data and surveys suggested the economy was on track for another good quarter in the June to September period.
"However, the possible impact of the Diesel Crisis for the German economy cannot be quantified at present. Given the importance of the automotive industry, [the crisis] must be classified as a medium term risk to overall economic development," it added.
Related: Volkswagen offers Germans mega bucks to scrap their diesel cars
Autos is Germany's biggest industrial sector. The industry is Germany's biggest exporter and supports 800,000 jobs. And its reputation is central to the "Made in Germany" brand, which promises quality and reliability.
The diesel scandal exploded nearly two years ago when Volkswagen (VLKAY) admitted cheating on emissions by manipulating software so that diesel engines would run cleaner during tests than under normal driving conditions.
Related: Britain bans gasoline and diesel cars starting in 2040
Since then, more automakers -- including other German firms -- have been investigated for trying to do the same.
Pressure on the industry has been mounting in recent weeks after European anti-trust officials said they were looking into claims that the German car industry has been operating an illegal cartel for years.
Some German towns and cities have also been threatening to ban diesel cars altogether, worried about elevated levels of pollution.
After a crisis meeting between senior politicians and top executives last month, the German car industry agreed to modify more than 5 million diesel cars to cut emissions.