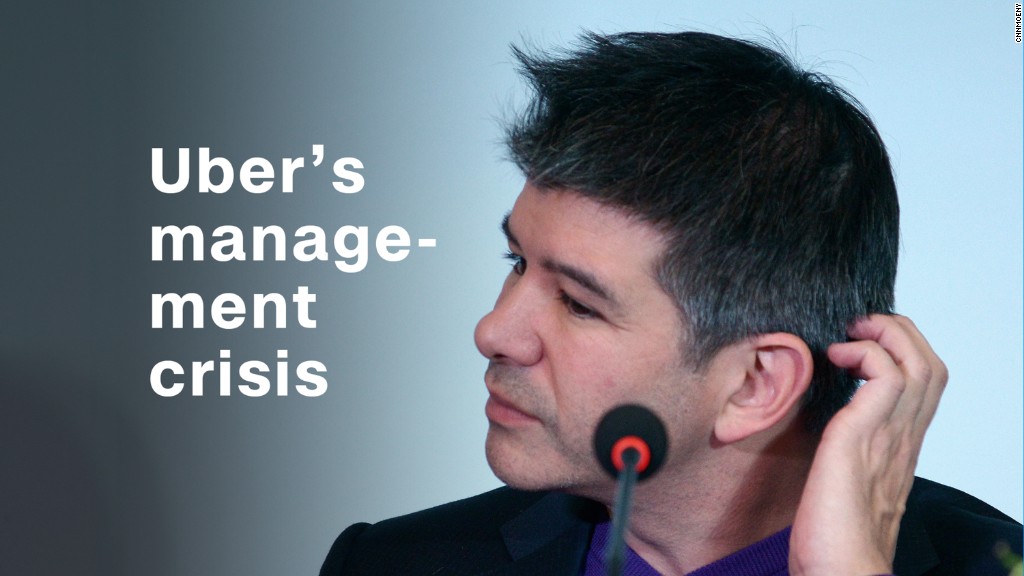 Uber is considering selling the massive Oakland office building that was supposed to be its new headquarters.
In 2015, the ride-hailing company paid $123.5 million for the historic former Sears building, known as Uptown Station. Its plan was to do major renovations and then move 2,000 to 3,000 employees into the 330,000 square-foot space by this year. It was going to be Uber's global headquarters.
In March, Uber said it was scaling back its plans and only moving a few hundred employees into the building. Now Uber might have no presence in Oakland.
"As we look to strengthen our financial position so we can better serve riders and drivers for the long term, we're exploring several options for Uptown Station, including a sale," said an Uber spokesperson in a statement on Friday. "We remain committed to serving Oakland and our broader hometown Bay Area community."
Oakland mayor Libby Schaaf and local business leaders had hoped the big move would bring an influx of tech money and local hiring to the area.
Residents were not as thrilled. After watching the rapid gentrification and rising real estate costs in neighboring San Francisco, many feared Uber would accelerate similar trends in Oakland. The area was already struggling to hold onto its own history as a diverse, working-class area known for activism while absorbing a wave of wealthy new residents.
Related: Susan Fowler fought harassment at Uber. Now she's fighting arbitration deals
Earlier this year, activists at The Greenlining Institute launched a "No Uber Oakland" campaign. It demanded the company take certain steps to mitigate its impact on the area, like hiring local and diverse employees, helping local small business, supporting public transit, and increasing its philanthropy.
Uptown Station's purchase has already had an impact on the area, according to Orson Aguilar at The Greenlining Institute.
"The building's empty but there was a big flood of activity right after they made the purchase. A lot of investor dollars came in," said Aguilar. "We saw a lot of non-profits get priced out. We saw a lot of buildings go through major renovations. Now you see empty signs where they're clearly looking for tech companies."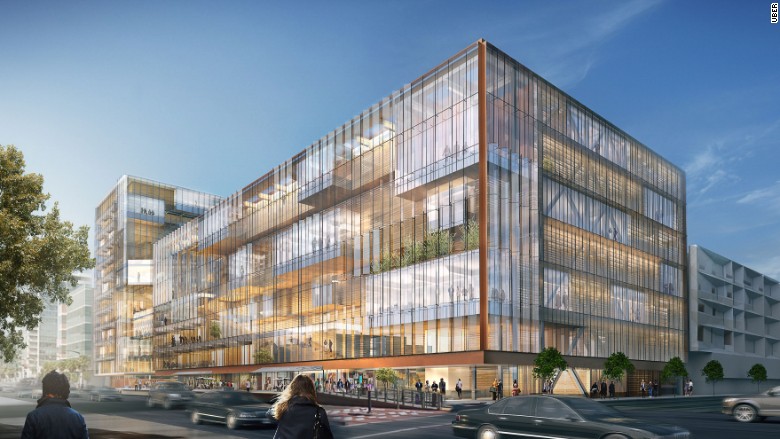 The change comes on the heels of a rocky year for Uber. The company is dealing with accusations of sexual harassment and a toxic culture, which contributed to chief executive Travis Kalanick stepping down in June. Currently the company has no CEO, and venture capital firm Benchmark Capital is suing to push Kalanick off the Uber board.
But Uber says the Oakland decision is part of a company-wide push to cut losses and become profitable.
Currently, Uber's Bay Area employees are spread out across four buildings in San Francisco. It plans on consolidating them all in its Mission Bay building, which is still under construction. Uber purchased that land in 2014 and construction is expected to finish by mid-2018.