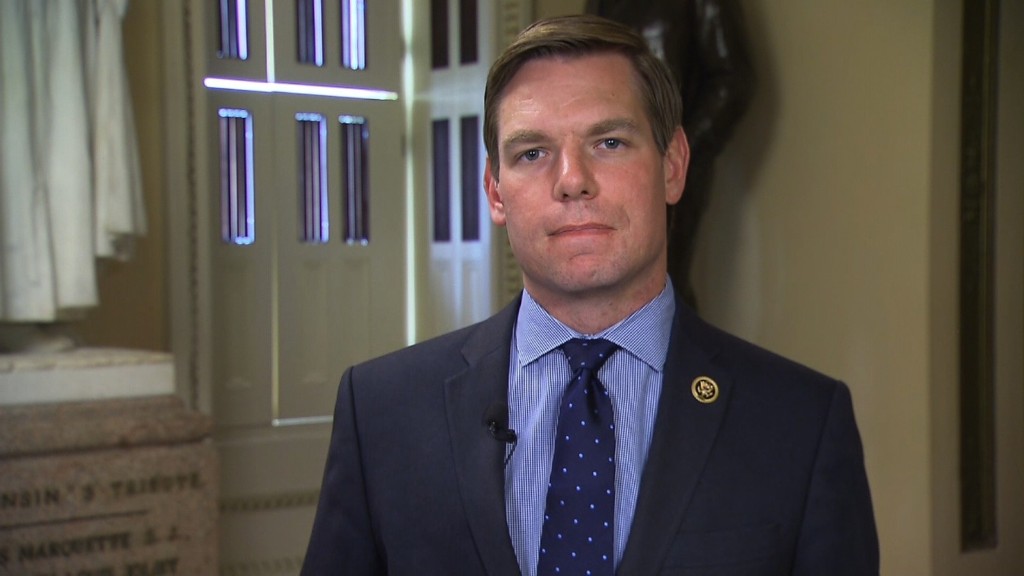 Several other major media deals are pending, like AT&T's acquisition of Time Warner and Sinclair's purchase of Tribune.
What else is on the horizon in this back-to-school season? Our "Reliable Sources" newsletter (sign up here) has a preview:
Some of this fall's big events...
Apple is expected to unveil new iPhones, an updated Apple TV, and more at an September 12 event... Also on September 12, Hillary Clinton's campaign memoir "What Happened" will hit bookstores, generating lots and lots of news coverage... Stephen Colbert will host the Emmys on September 17... CBS will launch "Star Trek: Discovery" on its All Access streaming service on September 24... AMC will celebrate the return of its biggest show, "The Walking Dead," on October 22... and Taylor Swift will launch her new album on November 10...
AT&T-Time Warner deal news coming soon
AT&T's acquisition of Time Warner (including CNN) is expected to take effect in the next 60 days. (Possibly sooner.) AT&T has received the necessary approvals in 17 out of the 19 jurisdictions that are weighing in on the deal -- Chile gave the thumbs up on Monday -- and the two remaining jurisdictions are Brazil and the U.S. The Justice Department's merger review process is on track. Once DOJ announces a consent decree with AT&T, the deal will close very quickly... though the official word continues to be "by year end."
Many media business storylines
Sinclair will work to fend off opponents of its Tribune acquisition... Rupert Murdoch will await the British government's decision about his attempted takeover of Sky... Facebook will continue to try to woo journalists and media companies... More startups will "pivot to video" while insiders roll their eyes... Snap and Twitter will try to impress Wall Street... Apple may wow the marketplace with some TV show deals...
Questions on the minds of media execs
How will NFL ratings hold up this season, given last season's declines? What will the FCC decide to do about net neutrality? Will Charter be sold? Will there be any news on the Univision IPO front? Will Spotify be acquired before it goes public? How severe will cord-cutting losses be? What new kinds of bundles will take shape? Will the ad market improve? Can Hollywood shake off its "worst summer in more than a decade?" Will John Oliver and HBO prevail in the Murray Energy lawsuit? When will the European Commission rule in the Google Android antitrust case
Prime time changes at Fox News?
There's a Fox News lineup change looming. One of the key questions: will Eric Bolling return to Fox? It's been a month since he was suspended. On Monday Jason Chaffetz sat in his seat. If Bolling doesn't return, what will the ripple effects be? Laura Ingraham has been in talks with Fox about hosting a show. Will she take over an hour of prime time? If so, how will that affect other hosts? Does Fox have some surprises in store?
Elsewhere on the air...
Megyn Kelly's 9 a.m. show will debut on NBC on September 25... Among dozens of new comedies and dramas, CBS is touting "Young Sheldon," NBC has high expectations for "Will and Grace," and ABC is betting on "The Good Doctor..." HBO is launching "The Deuce" on September 10, and Netflix is premiering "Mindhunter" on October 13...
All eyes on Trump...
And then there's the ongoing reality show at the White House. President Trump is "still able to dominate the national conversation," Peter Baker observed in Monday's New York Times, but Trump is "so far incapable of translating that into action."
September might be "let's make a deal" month. "August proved to be downright terrible" for the president, Chuck Todd said on MSNBC Monday, and September is shaping up to be the toughest month yet. There's North Korea, the DACA decision, Hurricane Harvey recovery, Hurricane Irma on the horizon, tax reform dilemmas, government funding drama, tension with Mitch McConnell, opposition from other GOP lawmakers, and much more.
There continues to be a steady drip-drip-drip of Russia news as Robert Mueller's investigation and three other probes continue apace.