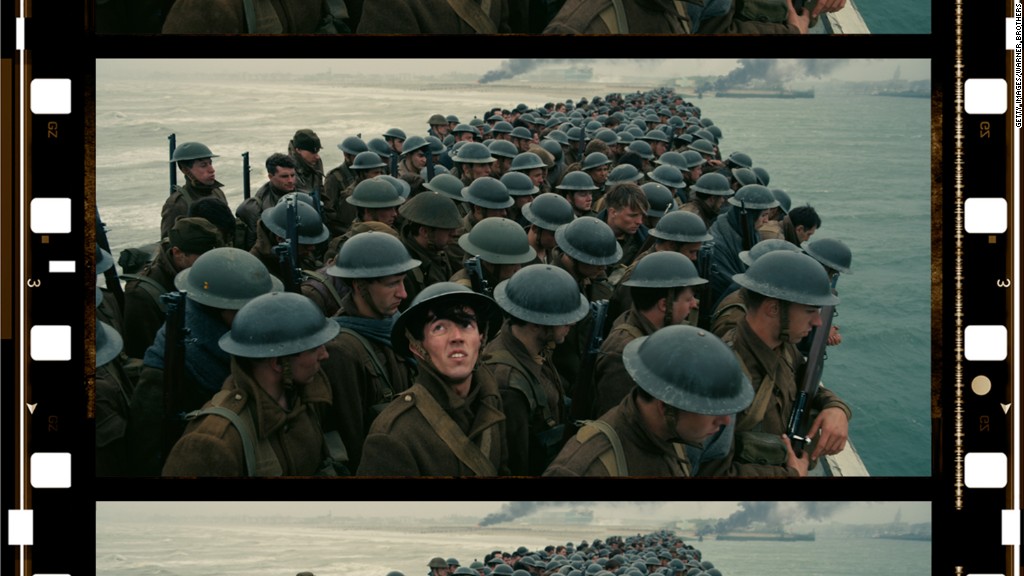 The last time Hollywood suffered through a summer season box office this sluggish, the top films were "Men In Black" and "The Lost World: Jurassic Park."
Despite strong showings from "Wonder Woman" and "Guardians of the Galaxy Vol. 2," the 2017 summer season -- which runs from the first Friday in May through Labor Day weekend -- endured the worst box office haul since 1997, when adjusted for inflation.
"In a nutshell: a lack of high-demand animated releases, too many under-cooked or aging franchises, and not enough breakout comedies hurt this summer," said Shawn Robbins, chief analyst at BoxOffice.com.
The domestic box office raked in an estimated $3.83 billion this summer, which was a more than 14% drop from last year, according to comScore (SCOR). Even when we disregard rising ticket prices, this was Hollywood's worst summer since 2006 in North America.
A Labor Day weekend with no new releases made matters worse, giving box offices its worst performance since 1998.
But while the news for the crucial summer season is bleak, there's reason for hope. With big budget blockbusters premiering beyond the summer months over the past few years, Hollywood can still rebound thanks to what is shaping up to be a potentially strong fall.
That comeback could start as early as this weekend with an adaptation of Stephen King's "It." The Warner Bros. and New Line Cinemas horror film is projected to have a $70 million opening. That would be a record for the month of September by roughly $20 million.
Other films like October's anticipated "Blade Runner" sequel, "Blade Runner 2049," and November's two major superhero films, Marvel's "Thor: Ragnarok" and DC's "Justice League," could help right the seemingly sinking ship.
And let's not forget that the year ends with Disney's "Star Wars: The Last Jedi," which opens in December. The sequel to 2015's mega hit, "The Force Awakens," could have a shot at the biggest opening in film history overtaking its predecessor.
"Undeniably, the final three months of the year have a lot of box office ground to make up for a deficit that is now running at 6.5% behind last year," said Paul Dergarabedian, senior media analyst at comScore. "That amps up the pressure even more to reverse the effects of the downward summer spiral."