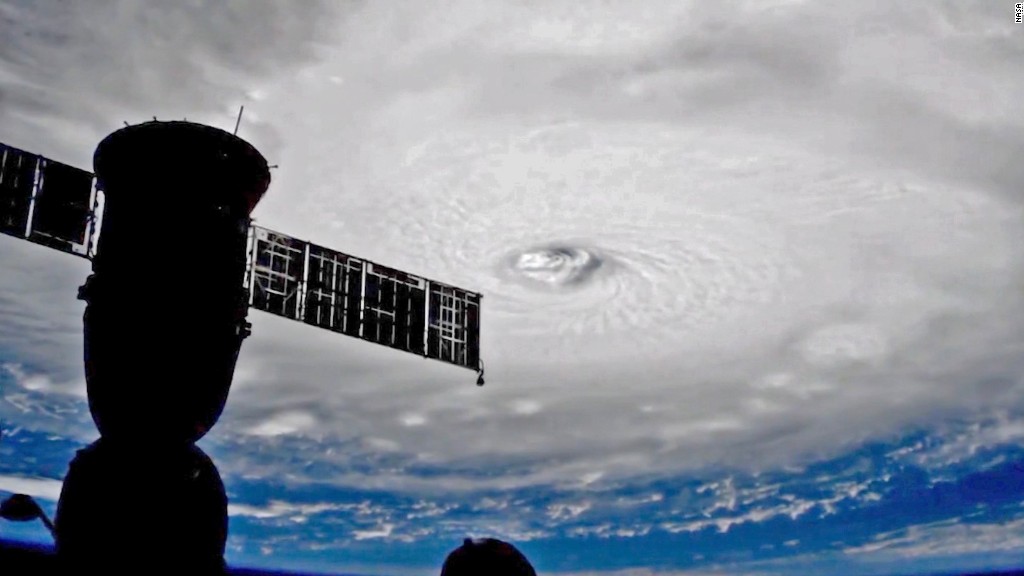 Even as Houston struggles to recover from the devastation of Hurricane Harvey, people and businesses in Florida are preparing for massive damage that could accompany the even more powerful Hurricane Irma.
Irma probably won't reach Florida until the weekend, and it could still curve away. But the state is already steeling itself for the worst.
Tourists have already been ordered out of the Florida Keys starting sunrise Wednesday. Tourism is by far the largest industry on that string of islands, accounting for $2.7 billion of business a year, 60% of spending and 54% of jobs in the county.
While the tourism season has ended in the Keys, authorities and business leaders there worry about the damage Irma could do to hotels and other buildings, and what that might mean when tourism picks up again in December and January.
"We're just holding our breath and of course hoping it makes a turns back out into the Atlantic," said Elizabeth Moscynski, president of the Key Largo Chamber of Commerce.
Related: Hurricane Harvey - 70% of home damage costs aren't covered by insurance
The Florida mainland is also carefully watching forecasts, hoping and preparing. The state's economy is in relatively good shape: Unemployment is down to 4.1%, lower than the national average. But some already troubled industries are at risk from the hurricane.
Among those is the Florida citrus industry. Growers have been struggling with a disease known as citrus greening, which has cut production by about two-thirds in recent years.
This is the start of picking season for the citrus industry. Even if the trees survive strong winds, officials worry the fruit will be stripped off them and a crucial harvest essentially lost.
"The citrus industry here is fighting for its very existence," said Lisa Lochridge, spokeswoman for the Florida Fruit & Vegetable Association. "This is the last thing we need."
Related: Harvey certain to be one of most expensive natural disasters ever
Prices of such commodities as orange juice, cotton and lumber shot higher on Tuesday because of concerns that the storm might cripple supplies.
Orange juice futures, which reflect the prices that wholesalers pay, closed up about 5%, while cotton was up 3.7%. Lumber prices closed up 2.4%. Lumber could become more expensive both because of tighter supply in the Southeast and higher demand for rebuilding after both Harvey and Irma.
Agriculture, fishing and horticulture are worth nearly $150 billion a year to the Florida economy. Other crops might not be as much at risk, but it depends on how the storm hits the state.
"We're a long way from knowing right now," said Lochridge. "Obviously the biggest concerns are the winds and water. A little bit of wind or rain is not necessarily a bad thing, but a lot of either would be problem."