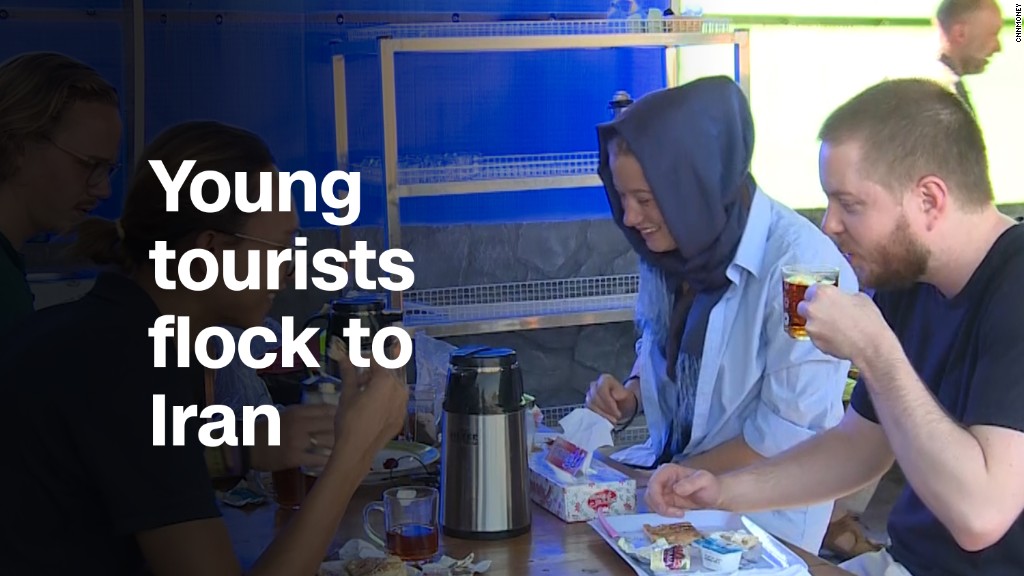 Once off limits to many because of international sanctions, Iran is making a big comeback as a tourist destination.
More than 6 million people visited Iran in the year ending March 2017, up 50% on the previous year and three times the number in 2009, according to official data.
The surge in visitors follows the 2015 nuclear deal between Tehran and world powers that resulted in many sanctions being lifted early the following year.
European airlines such as British Airways and Lufthansa (DLAKY) resumed direct flights to the country, and Iranian authorities relaxed visa requirements. And as more people arrive, demand for accommodation is skyrocketing.
That's creating opportunities for local entrepreneurs and foreign businesses.
Unlike some Western firms, who are reluctant to invest in Iran because they fear President Trump could yet torpedo the nuclear deal, international hotel chains are moving fast to meet the need for more rooms.
Related: The ride-hailing app that rules Tehran's busy streets
France's Accor (ACCYY) was the first chain to open in Iran in 2015. It now operates two hotels there.
Spain's Melia (SMIZF) will open its first hotel next year. Rotana of the United Arab Emirates also has one hotel in the pipeline for early next year and plans three more by 2020.
EasyHotel, a U.K.-based budget chain, is reported to have signed a deal in July to deliver 500 rooms. It did not respond to a request for comment.
And the market clearly has room for many more players. Iran wants to attract more than 20 million visitors by 2025, according to the state tourism agency.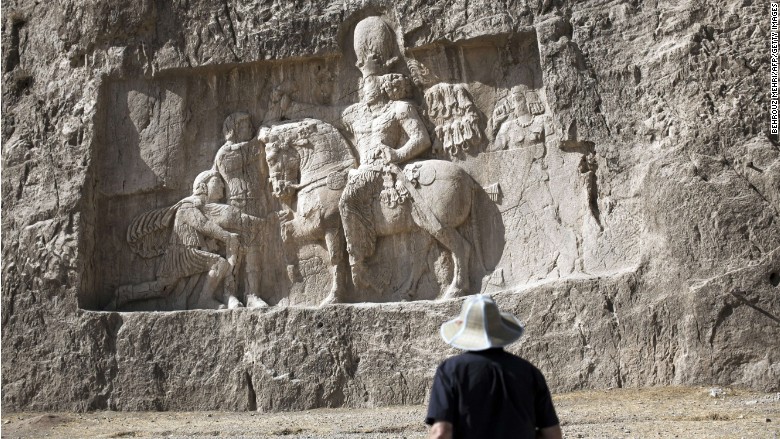 Many of the new visitors are young backpackers from Europe and Asia, drawn by Iran's history and culture. The most popular destinations include the ancient cities of Esfahan and Shiraz. It's also home to Persepolis, a UNESCO World Heritage site.
Many of those travelers are looking for budget accommodation, said Jalal Rashedi, who runs five hostels across the country. He offers bed and breakfast for as little as $15 a night, including internet access.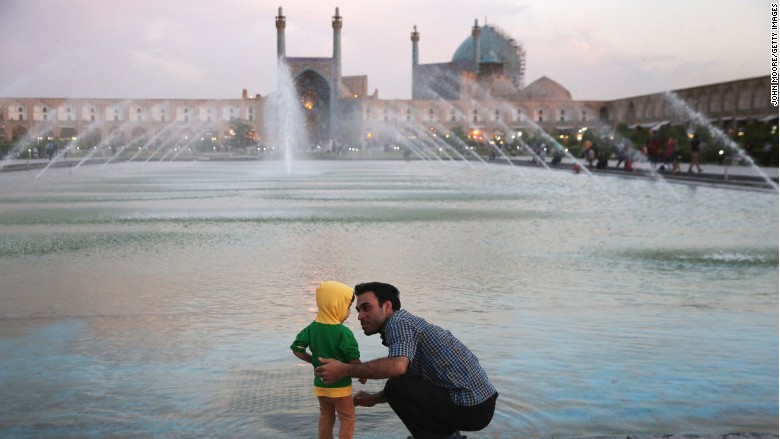 Trump keeps scaring investors away from Iran
"During the past few years we have had a rise in the number of tourists who are young, and they're individual travelers," he told CNN. "They're young, curious, adventurous people who want to discover the truth about Iran, and they mostly stay at hostels."
A World Economic Forum report earlier this year named Iran as the world's cheapest travel destination.
But travelers still face obstacles.
Americans, Brits and Canadians need to apply for a visa in advance, while citizens of many other Western countries can get one on arrival.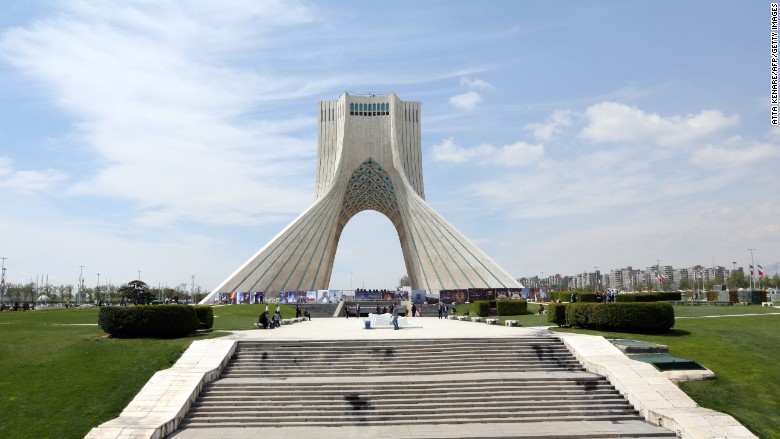 And because some sanctions remain in place, the country has few links to international banking networks and Western credit cards won't work there.
That means it can be difficult to make payments in advance to secure reservations. To get around that, Rashedi launched a website to allow travelers to make reservations at his hostels, and those operated by others, without payments.
-- Amir Daftari contributed to this report.