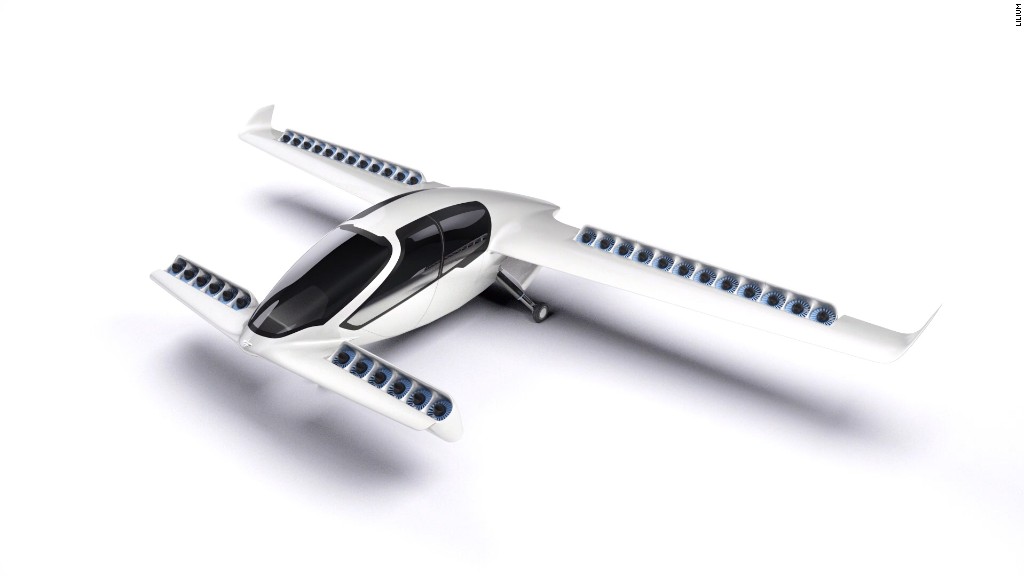 Imagine: A five-seat electric jet that can move passengers between Manhattan and JFK Airport in five minutes.
That ambitious idea has caught the attention of China's Tencent (TCEHY), the lead investor in a $90 million fundraising round announced Tuesday by startup Lilium.
The German firm, which successfully tested a prototype two-seater jet in April, said it will use the money to add to its 70 staff and develop a larger five-seat jet that can take off and land vertically.
Founded by four students from the Technical University of Munich in 2015, Lilium has recently hired executives with experience at Airbus (EADSF), Rolls Royce (RYCEF) and Tesla (TSLA).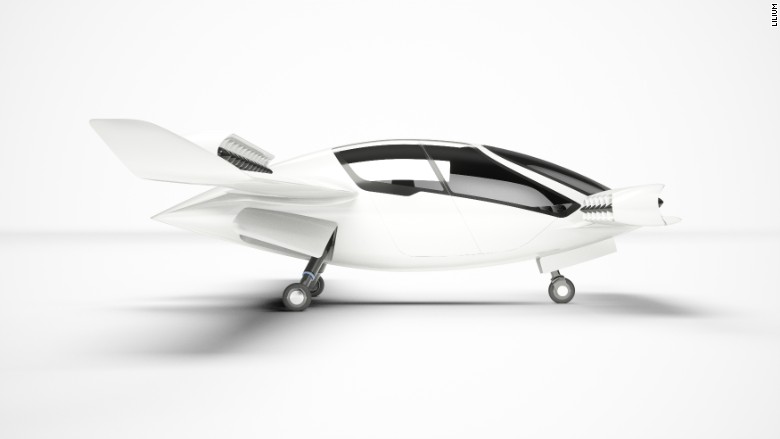 The company's next design project is an air taxi that can travel at speeds of up to 300 km/hour (186 mph). Powered by 36 engines, it would carry five passengers up to 300 km (186 miles) while producing zero emissions.
"This is the next stage in our rapid evolution from an idea to the production of a commercially successful aircraft that will revolutionize the way we travel in and around the world's cities," CEO Daniel Wiegand said Tuesday.
The company's latest fund raising round included Obvious Ventures, which is backed by Twitter (TWTR) co-founder Ev Williams, Liechtenstein's LGT Group and Skype co-founder Niklas Zennström's investment firm Atomico.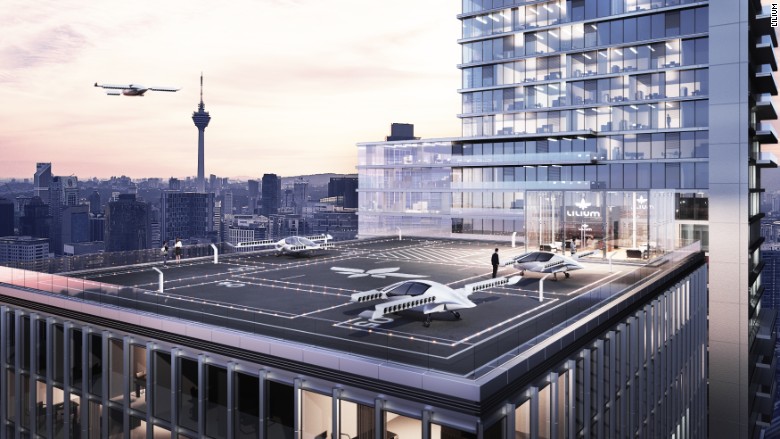 Several firms, including Aeromobil and Terrafugia, are developing vehicles that look more like tiny planes than cars. Many rely on drone technology and vertical takeoff and landing, or VTOL, eliminating the need for a runway.
Kitty Hawk, a startup backed by Google (GOOGL) co-founder Larry Page, unveiled its prototype "ultralight" aircraft in April.