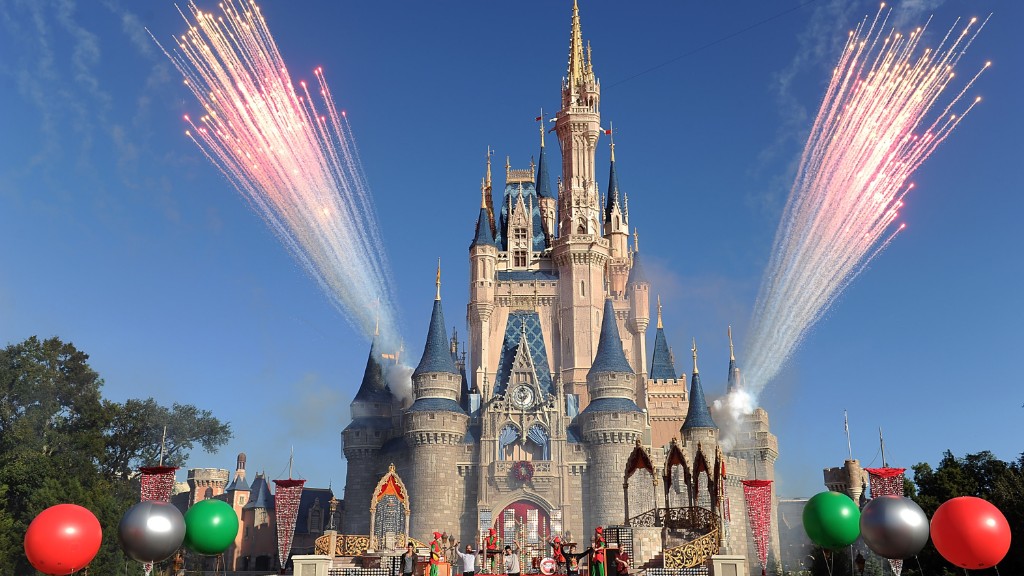 Disney wasn't the happiest place on earth for investors Thursday -- and other big media stocks weren't exactly magic kingdoms either.
Shares of Disney (DIS) fell more than 4% after CEO Bob Iger said at a Bank of America media conference that the company's earnings were likely to be flat this year. Wall Street had previously expected a 3% increase in profit from a year ago.
Disney's stock, which was down slightly last year, is now lower for this year, too.
Iger expressed optimism that the company's theme park business, which accounts for more than a third of Disney's overall revenue, would continue to do well.
Investors are nervous about the potential impact of Hurricane Irma on Disney World in Orlando, however. Disney has also been hurt by concerns about the health of ESPN, which has been losing subscribers.
A lackluster year at the box office has also hurt big media companies, although Disney has had some big hits, and "Star Wars Episode VIII: The Last Jedi" is due out in December.
Disney wasn't the only media giant with bad news Thursday. Comcast (CMCSA), which owns NBCUniversal and DreamWorks Animation as well as a cable empire, plunged 5%, too.
A Comcast executive warned (also at the Bank of America conference) that it expected to lose subscribers to streaming media.
There also could be an impact from cable and phone service disruptions due to Hurricanes Harvey and Irma in Texas and Florida -- two states where Comcast has a big presence.
Related: Hollywood had its worst summer in 20 years. Can fall save it?
Shares of other big media companies, including studio and TV network owners CBS (CBS), Viacom (VIAB), Fox (FOXA) and Discovery Communications (DISCA) also fell Thursday.
So did cable companies Charter (CHTR) and future Time Warner owner AT&T (T). (CNN is a subsidiary of Time Warner (TWX), and AT&T's deal to buy Time Warner is expected to close later this year.)
But shares of Netflix (NFLX), which many on Wall Street feel has emerged as the biggest threat to traditional media companies, were up slightly Thursday and have gained a stunning 45% this year.
Related: Here's why Disney won't kill Netflix in the streaming wars
Netflix stock rose even though Iger confirmed that content from Disney-owned Marvel and Lucasfilm (i.e. the Star Wars franchise) would start to stream exclusively on Disney's new streaming network in 2019.
Many in Hollywood and on Wall Street expected that would be the case after the House of Mouse announced plans to create its own streaming media service earlier this year. Iger made it official.
Still, investors seem more concerned about the ability of Disney and other traditional media companies to keep profiting from content. Netflix is increasingly producing its own hits and is less reliant on Disney and other studios.
The same can be said for Amazon (AMZN), which has several popular shows streaming for subscribers to its Prime Instant Video service. Apple (AAPL) is emerging as a threat to Hollywood, too.
To that end, the Hollywood Reporter said earlier this week that Apple and Amazon may bid for the film rights for the next batch of James Bond movies. MGM is seeking a new studio partner for the 007 movies.
Related: Box office slump hurts the big movie theater chains too
Time Warner's Warner Bros., NBCUniversal, Fox and Sony -- which had the previous Bond deal -- are also said to be in the running.
So it's pretty clear that the mainstream media industry is in flux -- and investors are apprehensive.
And Disney has a big unique problem: Iger won't be CEO forever. He recently extended his contract. But he can't keep doing that indefinitely. There may be a last Jedi, but Iger won't be the last Disney CEO.