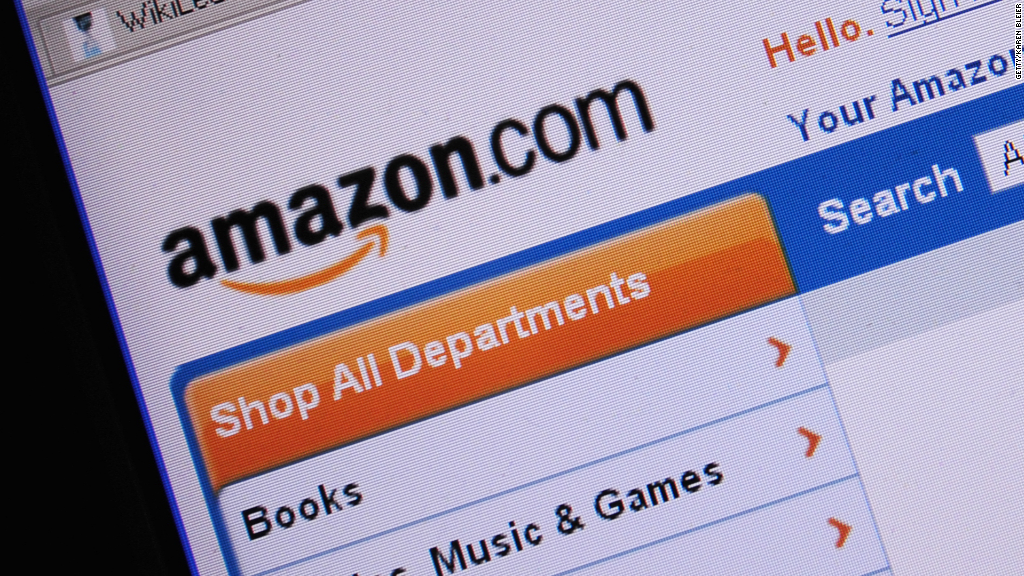 Amazon has announced plans to open a second headquarters in North America that will employ as many as 50,000 workers.
The company announced Thursday that it is searching for a city to host the new "HQ2" facility, which will cost at least $5 billion to construct and operate.
"We expect HQ2 to be a full equal to our Seattle headquarters," said Amazon CEO Jeff Bezos. "Amazon HQ2 will bring billions of dollars in up-front and ongoing investments, and tens of thousands of high-paying jobs. We're excited to find a second home."
Amazon (AMZN) said it would prefer to open the headquarters in a suburban or urban area with more than 1 million people. It's looking for a community that "thinks big" and a location that will attract technical talent.
The company said that while it would hire teams and executives for the new location, employees who currently work in Seattle would be offered the chance to relocate.
Related: Amazon shops to open inside some Kohl's stores
Cities and regional economic development organizations have been invited to submit proposals, and they will likely scramble to offer incentives and tax breaks for Amazon to consider their area.
A number of cities have already expressed interest in the possibility of Amazon's new headquarters coming to town.
A source close to Chicago Mayor Rahm Emanuel told CNN Tech the mayor has spoken "several times" with Bezos about the second headquarters. Amazon declined to comment.
A spokesperson for the city of Chicago declined to comment on whether it will submit a proposal but gave the following statement: "Chicago's unmatched workforce, world-class universities and unparalleled access to destinations throughout the world make it the perfect headquarters location for companies large and small. That's also why Chicago has led the nation in corporate relocations for the last four years."
A spokeswoman for the city of Boston confirmed it has seen Amazon is accepting proposals and is reviewing the possibility of a submission.
Meanwhile, a spokesperson for the city of Columbus, Ohio -- which won the Department of Transportation's Smart City Challenge in 2016 -- said it was "intrigued by the prospect" but declined to comment further.
Related: Amazon wrecked the mall. Now it's coming for the grocery store
The company estimates that its investments in Seattle from 2010 to 2016 added $38 billion to the city's economy. These investments include buildings, parks and infrastructure, such as corporate offices and Prime Now delivery sites. Its headquarters in Seattle boasts 33 buildings and 24 restaurants or cafes. It covers 8.1 million square feet.
The announcement of Amazon's second headquarters is a part of a larger effort from Amazon to grow its footprint at home and abroad.
In January, the company announced plans to create over 100,000 new full-time jobs in the U.S. It's been steadily announcing new fulfillment centers.
Amazon also recently closed its $13.7 billion deal to buy Whole Foods as it expands into the groceries market and brick-and-mortar stores. In addition, it will start selling its branded smart home devices at Amazon bookstores and retailers like Kohl's soon.
CNN Tech's Matt McFarland contributed to this report.