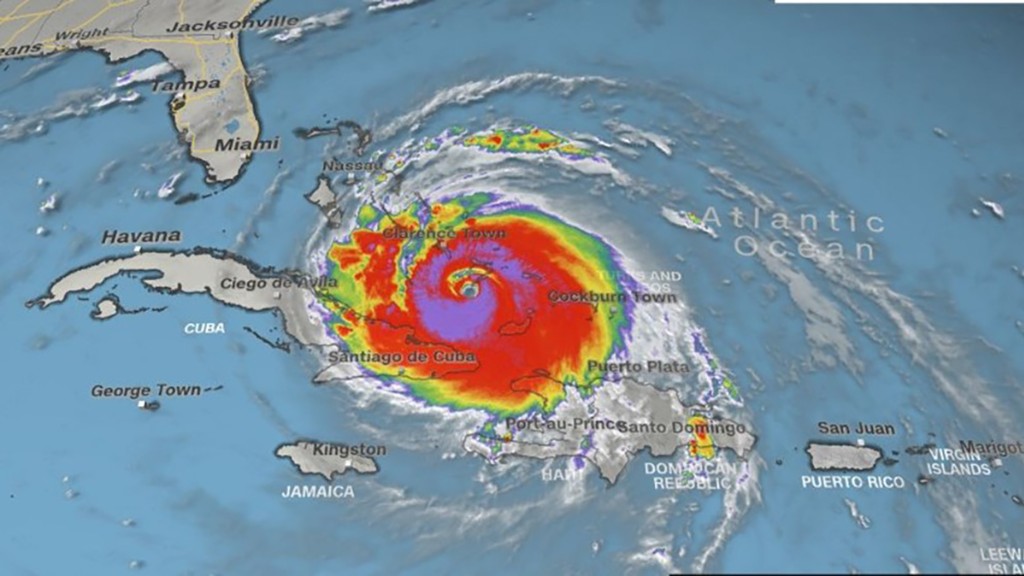 Florida property insurance stocks have gotten hammered this week as Hurricane Irma threatens to unleash catastrophic damage on the state.
Property insurers with major exposure to Florida have lost as much as one-quarter of their value this week due to fears they will be forced to pay enormous claims caused by the Category 4 storm's ferocious winds.
Sunrise, Florida-based Federated National Holdings (FNHC), which insures high-value homes, condos and other properties, has plummeted by 25% this week. Universal Insurance Holdings, (UVE) one of the three leading writers of homeowners insurance in Florida, is down nearly 20% on the week. Both Florida insurers were down even more before rebounding on Friday.
Other major Florida insurers being hit include Heritage Insurance Holdings (HRTG)and Tampa-based HCI Group (HCI), both of which are down around 20% this week.
Hurricane Irma, the most powerful Atlantic Ocean hurricane in recorded history, is forecast to barrel into Florida this weekend. It's expected to become just the fifth-ever hurricane to hit the state with winds of at least 150 miles per hour.
More than 20 million people in Florida, Georgia and South Carolina are expected to experience wind gusts of greater than 75 miles per hour.
Related: Florida was leveled by the housing bust but now it's back on top
Regional insurers are particularly vulnerable to losses in Florida because large national carriers retreated from the state in last decade following a spate of damaging hurricanes.
Some of these Florida players have highlighted the absence of larger carriers as a competitive advantage. For instance, St. Petersburg-based United Insurance Holdings (UIHC)said on its website that its target market consists of "areas where the perceived threat of natural catastrophe has caused large national insurance carriers to reduce their concentration of policies."
But that exposure to Florida, Georgia and South Carolina has caused United Insurance stock to drop about 9% this week.
Major national carriers like Chubb (CB), Travelers (TRV) and Allstate (ALL) have experienced more muted losses in recent days.
State run Citizens Property Insurance Corp., a nonprofit that is not publicly traded, could also face heavy losses from Hurricane Irma.
However, Florida insurers likely won't be on the hook for all of the storm's damage. That's because insurers typically buy protection known as reinsurance that helps cover the costs from major catastrophes. Reinsurance stocks fell sharply this week.