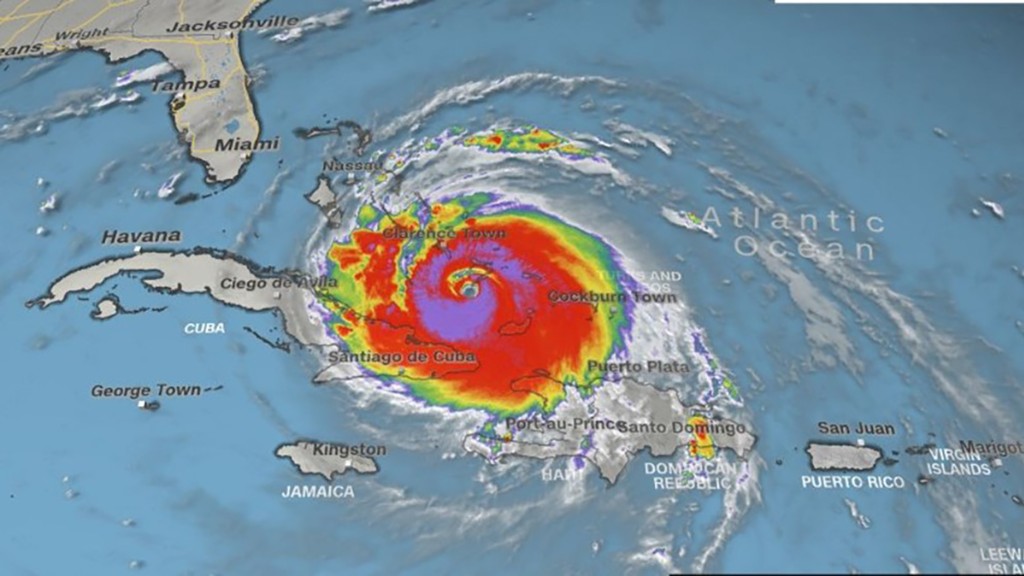 About two-thirds of the homes in Southern Florida that lie in high-risk flood areas don't have flood insurance.
Standard homeowners insurance policies typically cover damage caused by a hurricane's high winds -- but not the flooding caused by rain and storm surges.
That means Floridians that have their roof blown off by Irma's Category 4 winds may be covered to rebuild, but homes hit by swelling flood waters won't. That could mean serious financial trouble for many homeowners.
In Florida's four southernmost counties -- Monroe, Miami-Dade, Broward and Collier -- more than 1.3 million homes lie in high-risk flood areas, according to data from the National Flood Insurance Program.
More than 861,000 of them do not have flood insurance. And for homes in those counties that aren't designated flood zones, the numbers are even worse.
Those four counties have a population about 5 million people, and include the Florida Keys, Miami, Fort Lauderdale and Naples.
Related: Florida insurance stocks get crushed as Irma looms
And there's still cause for concern about homes and businesses covered by flood insurance.
The National Flood Insurance Program, which is part of FEMA, is chronically underfunded.
A series of major storms that caused floods in the last 12 years, including Hurricane Katrina in 2005 and Superstorm Sandy in 2012, has left the program roughly $25 billion in debt and with limited borrowing resources.
Its financial woes are expected to be compounded by the flooding that devastated Houston and the Texas Gulf Coast after Hurricane Harvey.
Irma will only add to the problem.
CoreLogic, a property analytics firm, estimates that about 3.5 million homes and commercial properties throughout the entire state of Florida are "at risk of hurricane-driven storm surge damage."
Related: Hurricane Irma takes aim at Florida businesses
While most homes in Florida don't have policies, plenty do. In fact, Florida homeowners hold more than a third of all of the flood policies nationwide. The average flooding claim in the last 12 years has been for about $50,000, which means this storm could quickly deplete the fund's remaining resources.
Right now the insurance program is borrowing from the U.S. Treasury to cover its costs, which means that ultimately, taxpayers could be on the hook.
Congress has tried to reform the program. It passed a bill in 2012 that would have raised premiums, but after an outcry from many of the 5 million policyholders, lawmakers changed the program again in 2014 to cap the increases policyholders would have to pay.
Congress extended one lifeline to the beleaguered flood insurance program. On Friday, the House overwhelmingly passed a measure that would reauthorize the program, allowing FEMA to continue issuing new policies.
If Congress did nothing, FEMA would have been forced to stop writing new flood insurance policies on October 1.
Irma is expected to make landfall in South Florida on Sunday.