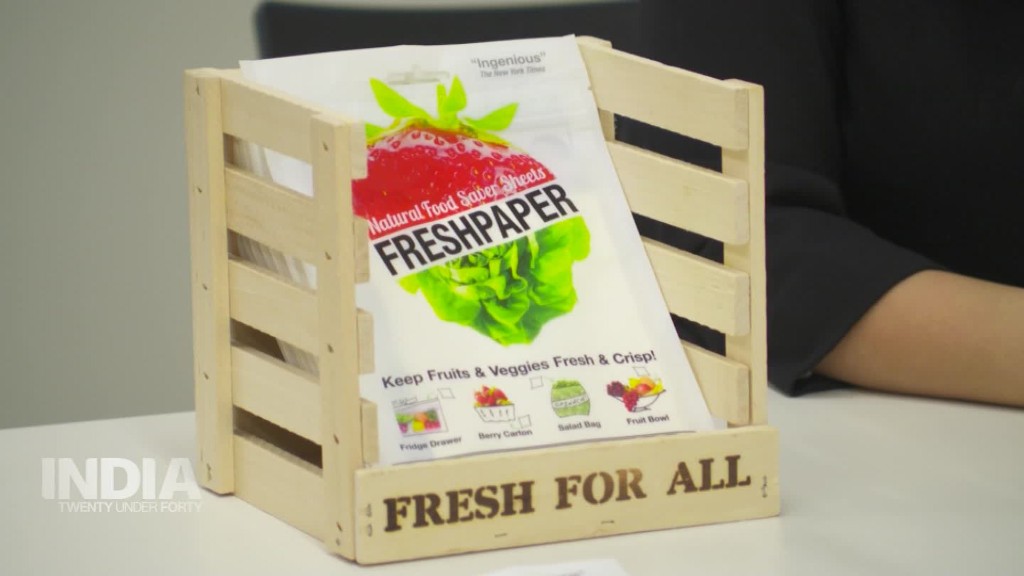 A startup is turning waste into wealth by helping companies like Ikea slash the amount of food they throw away.
The global hospitality industry trashes food worth $100 billion a year, estimates Winnow, which says its technology can save commercial kitchens big bucks and stop good food going to waste.
Winnow shows chefs how much they're wasting in real time, and what it costs their employers.
Retail giant Ikea estimates that Winnow (and U.S. competitor LeanPath) have helped its in-store restaurants save the equivalent of 350,000 meals worth nearly $900,000 in just eight months.
The London-based startup has been largely funded by "impact investors," who want a measurable environmental or social impact, plus a competitive return on their cash.
They've contributed 65% of the $5 million Winnow has raised so far. Much of that has come through a U.K.-based venture capital firm, Mustard Seed.
Related: This app is fighting food waste and offering free meals
The "impact" in this case is measured by the reduction in food waste, and the carbon dioxide emissions saved.
Henry Wigan, co-founder of Mustard Seed, expects to make "a very large return" on his investment.
"We are resolutely focused on building a great company, solving a global problem. And in doing so, we are confident that returns will naturally follow," Wigan said.
Waste not, want not
Getting Ikea on board is a good start. The home furnishings chain already uses Winnow's technology in 70 of its stores and plans to roll it out across all 400 stores within two years.
"Being able to instantly visualize the waste in weight and convert that into what it means in lost sales is key to us," said Ikea spokesperson Ylva Magnusson. "It helps make adjustments to be more efficient in forecasting and planning of menus and volumes."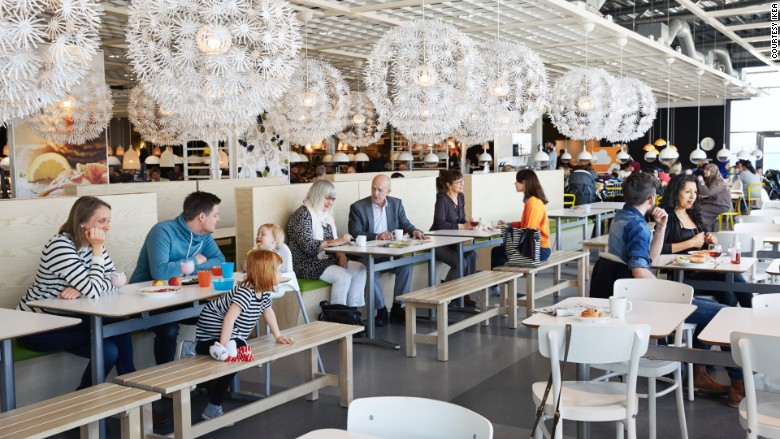 Winnow says professional kitchens waste up to 20% of the food they buy because chefs often lack the tools to accurately measure and manage waste.
Its "smart scale" technology weighs food as it lands in the trash can. Kitchen staff have to tell Winnow -- via a tablet -- which foods they're throwing away. As they do, they're shown how much that waste would cost over a year in cash and environmental impact.
The data is collated at the end of each day for the company to see the total cost across all its kitchens.
Winnow founder and CEO Marc Zornes says chefs typically halve their waste once they understand the true impact of throwing food away.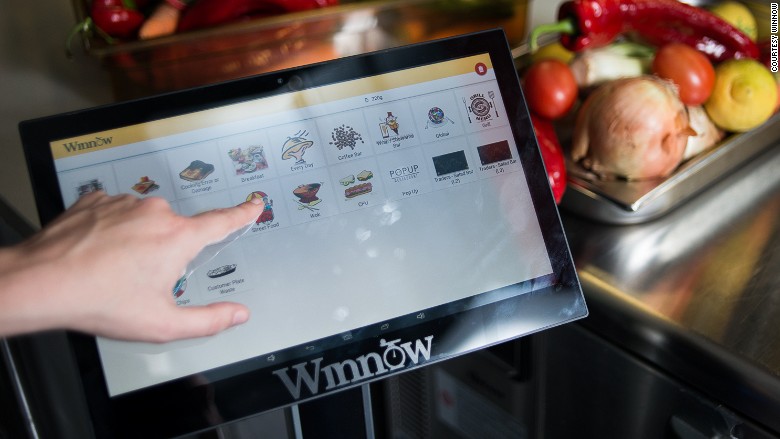 The startup says its technology has already saved 400 customers a total of $8 million. As for environmental impact, Winnow says 2,600 tons of food has gone into meals instead of landfills in each of the past four years, the equivalent of 6.5 million meals.