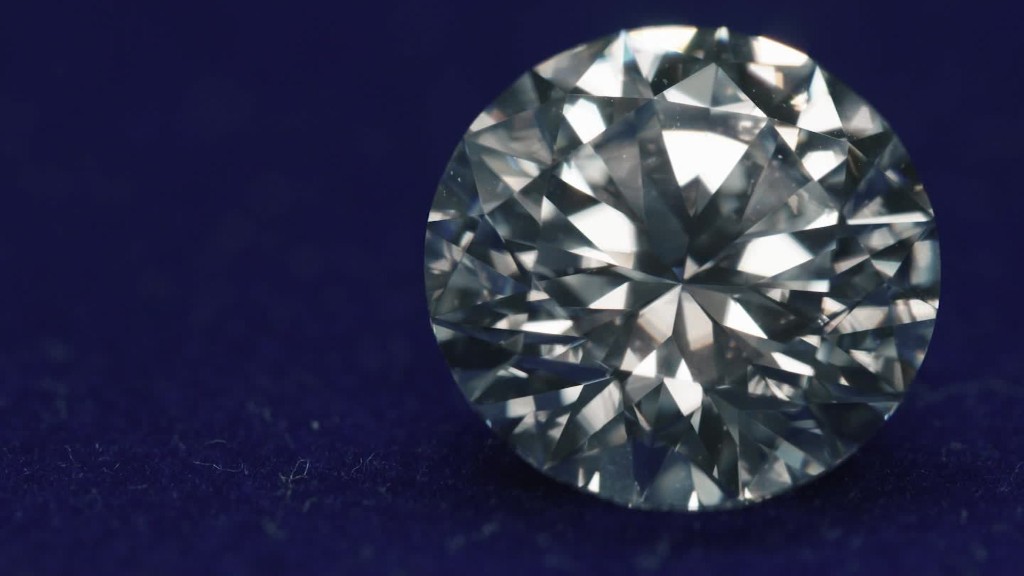 Shares in a London-listed mining firm fell as much as 24% on Monday after officials in Tanzania prevented it from exporting diamonds from the east African country.
Petra Diamonds said in a statement that a parcel of 71,600 carats of diamonds from its Williamson mine in Tanzania had been seized by the authorities, apparently because of a dispute over their value.
The company was planning to ship them to its offices in Antwerp, Belgium -- the center of the global diamond trade.
The stock market slump initially wiped about $160 million off the value of the company. The shares recovered some of their early losses to trade 10% down by mid morning London time.
Petra said the diamonds are worth $14.7 million. State-run Tanzania Broadcasting Corporation reported Saturday that the government had accused the company of undervaluing the diamonds. It said the government was planning to nationalize them.
The Tanzanian government was not immediately available to comment.
In a regulatory filing with the London Stock Exchange, the company said it has not been formally told why the parcel was blocked from shipment, and that it complied with all relevant legislation.
It said the provisional valuation of diamonds from the Williamson mine was carried out by a government agency. Based on that valuation, Petra pays provisional royalty payments, which can then be adjusted depending on the final sales price achieved in Antwerp.
Petra said some key personnel at the mine were being questioned by authorities, and that meant it had been forced to suspend operations temporarily for health and safety and security reasons.
Petra owns 75% of the mine. The rest is controlled by the Tanzanian government.
Related: Gold mining firm slapped with tax bill 190 times its annual revenue
Petra is not the first mining company to run into trouble with the authorities in Tanzania. President John Magufuli has tried to force firms to pay more in taxes.
In July, the government approved new rules that required mining companies to pay higher royalty fees and imposed a new clearing fee on exports. And in March, Tanzania banned exports of partially processed gold and copper ore from the country.