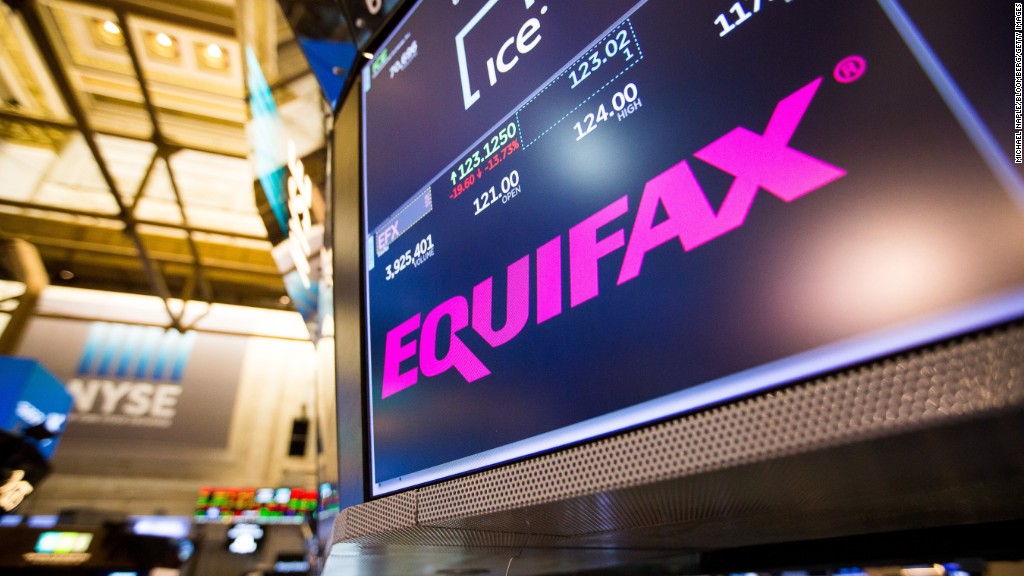 The Equifax data breach was bad for a lot of people but good for a few companies that sell identity theft protection.
The hack, which Equifax announced last Thursday, exposed Social Security numbers, drivers licenses and other personal information of 143 million people. And that was just in the United States.
Equifax said people in the U.K. and Canada were also affected by the data breach, but it hasn't said how many. Equifax says it has records on more than 800 million people worldwide.
Demand for identity theft protection just went up. A lot.
One company, LifeLock says it has gotten over 100,000 customer signups since the Equifax news broke. It said it's enrolling 10 times as many customers every hour now as a result.
The Equifax breach was not the largest ever, but it was notable for the kind of information that was put at risk.
LifeLock says its increase in business is greater than it was after two other big breaches -- an attack on Yahoo last year and one in 2015 against insurance giant Anthem.
"We've had more people sign up for LifeLock in the past three days than during the entire Yahoo or Anthem breaches," Fran Rosch, executive VP and GM of Symantec's consumer business unit, told CNN Tech on Monday.
LifeLock sells identity protection like credit monitoring, black market surveillance, stolen fund reimbursements, crimes committed in your name, and fake identity monitoring. Its service costs between $9.99 to $29.99 a month.
Another company that says it has seen an uptick in business is CreditKarma, which provides free credit reports and monitoring. It told CNN Tech it saw a 50% increase in signups over the weekend and a 50% increase in search traffic.
CreditKarma analyzes credit profiles, suggesting product recommendations to help users save money. If you take its recommendations, it then makes a cut from the bank or lender behind the product.
Equifax itself is in the fraud alert business. It has a host of products under the Equifax brand, as well as an offshoot called TrustedID. In the wake of the data breach, it is offering one year of free credit monitoring and identity theft protection with TrustedID Premier. It clarified this week that those who sign up will not be automatically renewed and charged.
Of course, a year of the TrustedID service for free could be enough to convince some customers to renew and start paying.
"They can exploit this breach to market to consumers who never had to worry about their credit report before," said Amanda Werner, campaign manager with Americans for Financial Reform and Public Citizen.
Equifax did not respond to a request for comment for this article.
Related: America's data breach crisis: Don't expect Washington to help
Experts warn that one year is not enough to cover the damage caused by the breach on consumers.
"Criminals will certainly try to monetize the leaked data and perform ID theft for far longer than one year after this attack," Katie Moussouris, founder of Luta Security, told CNN Tech.
Bill Kowlaski, director of operations at Rehmann Corporate Investigative Services and a former FBI agent, agrees. "You're basically required ... to be extra diligent for the rest of your life."
The identity theft protection market is expected to bring in $2.8 billion in revenue this year, according to research from IBISWorld. LifeLock has 24% of the market, with a company called Intersections owning the next biggest share, 6%. Intersections did not immediately reply to request for comment.
IBISWorld said that identity theft protection offshoots owned by Experian and Equifax has a market share of less than 5%.