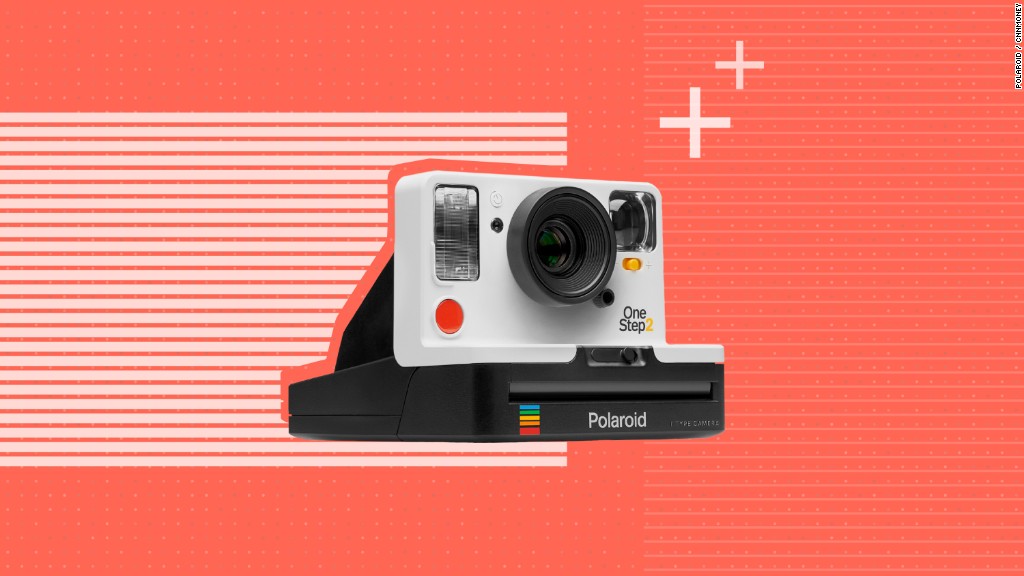 Polaroid -- whose cameras were famously used by artists like Andy Warhol and Helmut Newton -- launched 80 years ago this week.
The company was the pioneer of instant photography, but it struggled to stay relevant thanks to the convenience of smartphone cameras.
Now, it's banking on a new brand and camera to breathe new life into Polaroid.
At an event held in New York City on Wednesday, the company showed off its new OneStep 2, a nod to Polaroid's OneStep analog instant camera from 1977.
It also unveiled Polaroid Originals, a brand focused on analog instant photography. The brand will sell fully refurbished vintage Polaroid cameras, too.
Behind Polaroid Originals is 28-year-old CEO Oskar Smolokowski, former CEO of Impossible Project. When the last remaining Polaroid factory went up for sale in 2008 -- after the company had filed for bankruptcy two separate times -- a group of instant photography enthusiasts bought the facility.
Related: This gadget turns iPhones into photo printers -- with a virtual twist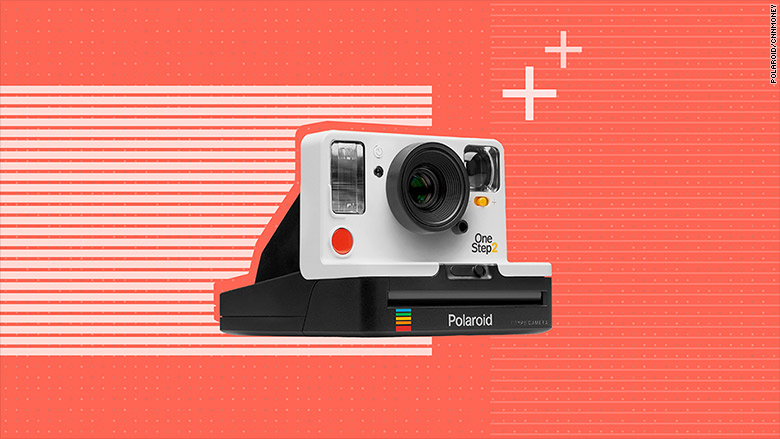 They called themselves the Impossible Project, alluding to the difficult task of making instant film and keeping it alive in the digital world.
Impossible Project's biggest shareholder now owns Polaroid. The owner is a group of investors led by Oskar's father Wiaczeslaw Smolokowski, a Polish businessman and investor with holdings in the energy, biotech and real estate sectors.
Polaroid Originals is the company's first offshoot brand.
"Right now, we're actually adapting by not adapting," CEO Smolokowski told CNN Tech. "The smartphone is really saturating everyone's lives, and people are reaching out for other ways to experience photography."
"[Instant photography] is one of the things smartphones can't eat," he said. "It's a physical artifact."
The OneStep 2 is Polaroid Original's first product. The camera ($100) comes with built-in flash and eight LED lights on the top of the camera -- the lights indicate how much film is left. It also comes with a self-timer, 60-days of battery life and it can be charged via USB.
Related: This gadget turns iPhones into photo printers -- with a virtual twist
Instant film cameras -- like those from Polaroid -- have made a comeback in recent years, especially among millennials who grew up taking digital photos. Startup Prynt lets you print photos right from your smartphone. Earlier this year, Fujifilm (FUJIF) launched its Instax Square SQ10 camera, a hybrid of instant film and digital.
The Polaroid brand has a similar instant photo/digital camera hybrid called the Socialmatic, which launched in 2014. Polaroid is no longer a public company, so sales are unknown.
Related: Fujifilm's new camera brings Instagram-like filters to your instant photos
Instant cameras are the latest tech trend to plays up nostalgia. Nintendo (NTDOF) brought back old video games and retro consoles like the NES Classic Edition. Meanwhile, in recent years, Tamagotchi revived its digital pet products and Netflix (NFLX) debuted a sequel of the popular 90's sitcom "Full House."
It's also led to other retro-inspired products, like this Doritos bag that has a faux cassette player.