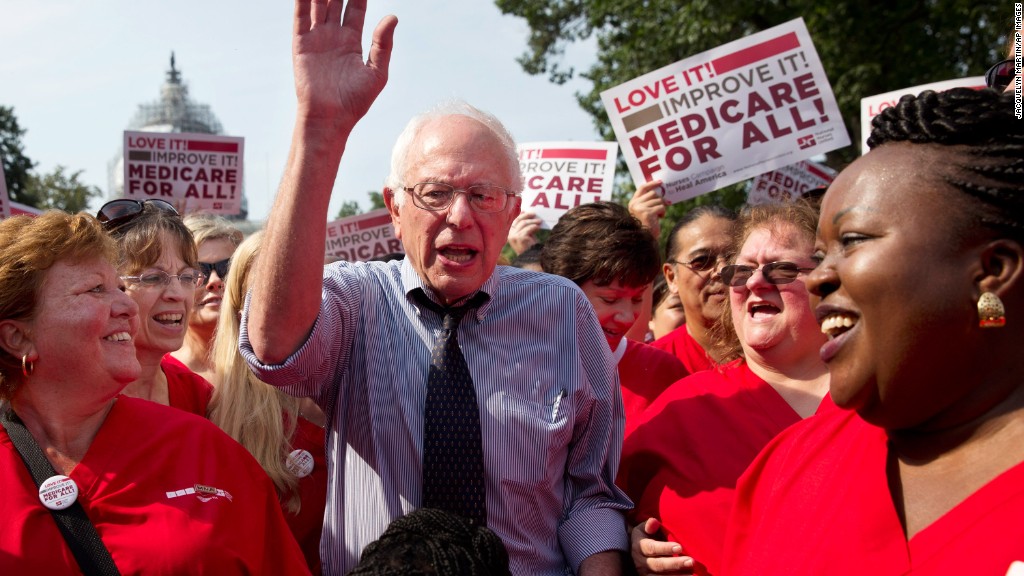 Obamacare is no longer set to fail in Virginia.
Anthem reversed its recent decision to pull out of the state Friday and will provide Obamacare policies in 68 counties and cities, the majority of which would not otherwise have coverage options next year. The move means that roughly 70,000 Virginians won't be left out in the cold.
It also means that Obamacare will once again be available everywhere in 2018. At one point, about 92,000 people in more than 80 counties across the nation were at risk of having no insurers after several carriers, including Anthem (ANTM), bailed on the health reform law, according to the Kaiser Family Foundation. But other carriers, notably Centene (CNC)and CareSource, stepped in to provide coverage.
Virginia's marketplace was temporarily thrown into chaos earlier this month when Optima Health announced it was scaling back its participation. That would have left nearly one in five of the state's enrollees at risk of having no Obamacare options in 2018.
Anthem, one of the largest carriers on the exchanges, has been reducing its presence nationwide. In many states, it is remaining only where it is the sole carrier left. The same is true in Virginia.
Related: Obamacare at risk of failing in Virginia
"Since learning that 63 counties and cities in Virginia would not have access to Individual health plans, Anthem has been engaged in further evaluation and discussion with regulators to ensure that no bare counties or cities exist in the state," the company said in a statement.
Other holes, however, could still open this month. Insurers have until Sept. 27 to sign contracts obligating them to participate next year. Many remain jittery about remaining involved, particularly because President Trump has not guaranteed he will continue to pay a key set of Obamacare subsidies.