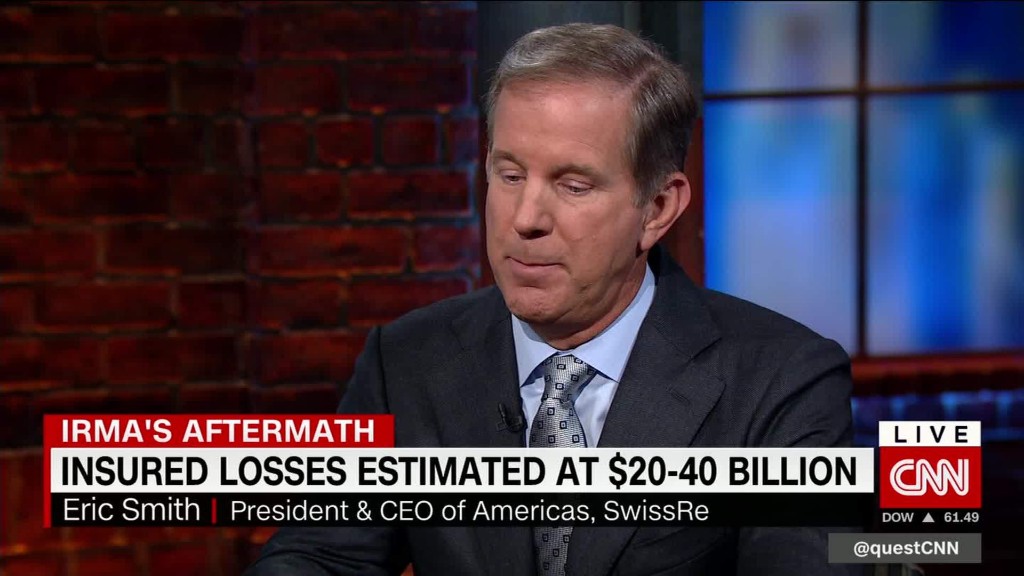 1. iPhone 8 hits stores: Two of Apple's three new iPhones are going on sale this week.
The iPhone 8 and 8 Plus got less attention than the flashy tenth anniversary iPhone X during Apple's press event last week. But the new phones all come equipped with wireless charging and new cameras, and they will get to customers much sooner than the X.
The two 8 models will hit stores on Friday after going on pre-sale last week. The iPhone X won't start shipping to customers until November 3.
Related: The X factor: Did Apple wow enough?
Some analysts wonder if that lag time means Apple won't see a spike in iPhone sales until next year. Apple's annual sales declined in 2016 for the first time since 2001.
2. Business Roundtable releases results of CEO survey: Business Roundtable, a group of CEOs chaired by JPMorgan's Jamie Dimon, will release the results of its third quarter 2017 CEO Economic Outlook Survey on Tuesday morning. The survey includes the CEOs' hiring plans and their expectations for this year's GDP.
Business Roundtable includes a real who's who of CEOs: Apple's Tim Cook, GM's Mary Barra, Pepsi's Indra Nooyi and several others. In May, 36% of those CEOs said they expect to increase hiring. We'll see on Tuesday if their plans have changed.
3. Fed meeting: The Fed will hold a press conference on Wednesday at the close of a two-day meeting.
We'll get to hear about the Fed's new economic projections, and we may learn more about how the Fed plans to wind down its balance sheet. The Fed last met in July, when it decided to hold rates steady. It probably won't raise rates this time, either.
4. FedEx releases earnings: FedEx will release its first quarter earnings for fiscal year 2018 on Tuesday.
The company was hit by a massive malware attack back in June. Its stock dipped in July but rebounded in August. FedEx has also been working to compete with Amazon, launching the logistics network FedEx Fulfillment in February.
5. Bed Bath & Beyond report earnings: Bed Bath & Beyond (BBBY) will report second quarter earnings for 2017 on Tuesday.
Related: Wall Street bets Amazon will doom department stores, retailers
Traditional retailers like Bed Bath & Beyond have been struggling to compete with online sellers, and Wall Street is expecting things to get worse. According to analysis done by Bespoke Investment Group, investors are more pessimistic about the retail industry now than they have been in years.
6. Coming this week:
Monday -- Business leaders speak on Climate Change at the C40 Talks
Tuesday -- Bed Bath & Beyond earnings; FedEx (FDX) earnings; Fed meeting
Wednesday -- General Mills (GIS) earnings; Fed meeting and press conference
Friday -- OPEC and non-OPEC oil ministers meet in Vienna