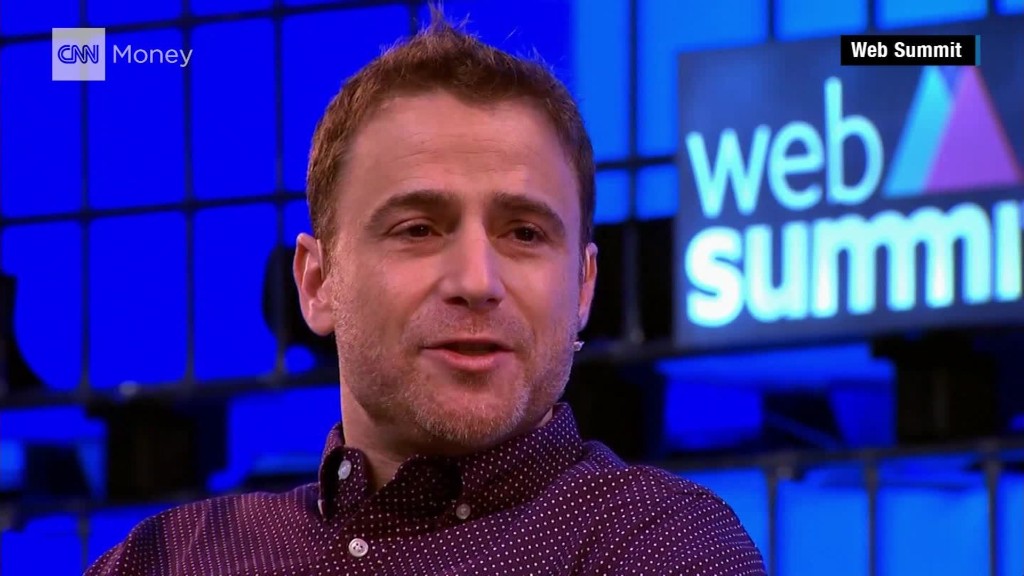 Slack has secured significant new investment money that's boosted its valuation to $5.1 billion.
The workplace instant-messaging service confirmed Monday it raised $250 million from Japanese firm SoftBank. This is SoftBank's first investment in Slack. The $250 million also includes funds from other companies, including Silicon Valley-based venture capital firm Accel.
Slack's previous valuation was $3.8 billion.
The company offers an online messaging service predominantly used by businesses to help employees communicate within teams and bypass long email chains. The startup, which launched in 2014, is led by co-founder and CEO Stewart Butterfield, who previously co-founded Flickr.
With the latest investment, Slack has raised $841 million from private investors. But the company hasn't spent much of the cash. It said it wants to keep the funds on hand as it makes its long-term plans.
"We aren't raising money to spend it," Slack said. "The [investment] is for operational flexibility and resources to run Slack in the best long-term interests of our customers and employees without being dependent on outside financing."
Related: Ranking of the biggest startups in the world
The money came from Softbank's (SFTBY) Vision Fund, a $100 billion investment fund that invests in technology ventures and is backed by Saudi Arabia.
SoftBank is one of the largest telecommunications companies in Japan. It was the first Japanese cell phone carrier to sell the iPhone.
SoftBank's billionaire founder and CEO Masayoshi Son met with President Trump in the weeks following his election win in late 2016. Son used the opportunity to announce plans to invest billions of dollars in American startups through his Vision Fund.
He told reporters he wanted to make the investment because President Trump had been keenly focused on deregulation during his presidential campaign.
SoftBank has a majority stake in Sprint (S) and interests in many other big-name businesses.
SoftBank has invested in many highly-valued global tech startups, such as personal finance firm SoFi; and a series of Uber competitors, like Ola in India, Grab in southeast Asia and Didi Chuxing in China, according to research firm PitchBook.
Son was one of the earliest investors in Yahoo, from which he made a fortune. He was also an early investor in Chinese e-commerce giant Alibaba (BABA), taking a 32% stake in the company.