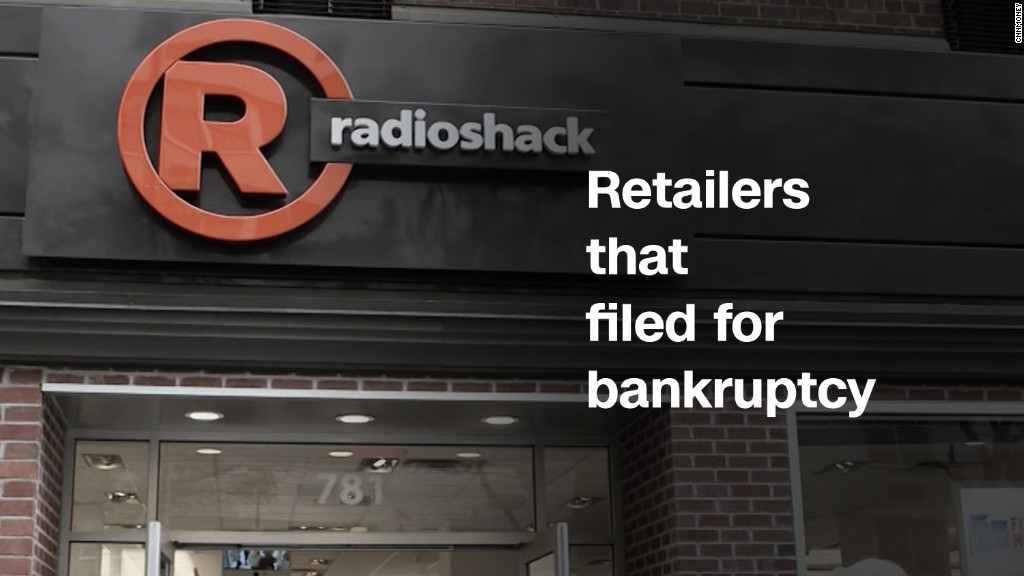 Bed Bath & Beyond shares plunged nearly 15% in early trading Wednesday following a disappointing earnings report.
The retailer said after the closing bell Tuesday that earnings for the second quarter were $94.2 million, a significant drop from the $167.3 million it reported in the same period last year. Same-store sales fell by about 2.6% from a year ago.
The company said that while online sales grew by more than 20%, in-store sales have dipped.
The "unfavorable impacts" of restructuring costs and the damage sustained by Hurricane Harvey contributed to the results, Bed Bath & Beyond (BBBY) said in a news release.
Related: Toys 'R' Us files for bankruptcy
The home goods provider is not the only traditional retailer struggling to keep up with online competitors.
Toys 'R' Us just filed for bankruptcy, succumbing to mountains of debt it accrued when trying to fight off Amazon (AMZN) and Walmart (WMT). The news is troubling or toy makers Hasbro (HAS) and Mattel (MAT), who saw their stocks dip when the bankruptcy was just a rumor.
Related: Wall Street bets Amazon will doom department stores, retailers
Across the board, stores are closing at an alarming rate as shoppers lose interest in brick-and-mortar locations. And as bad as things are now, Wall Street thinks things are only going to get worse.
According to analysis by Bespoke Investment Group, investors are more pessimistic about the retail industry now than they have been since September 2008.
But Bed Bath & Beyond may also be facing tougher competition from traditional rivals. Williams-Sonoma (WSM), which also owns Pottery Barn and West Elm, reported earnings last month that topped forecasts.