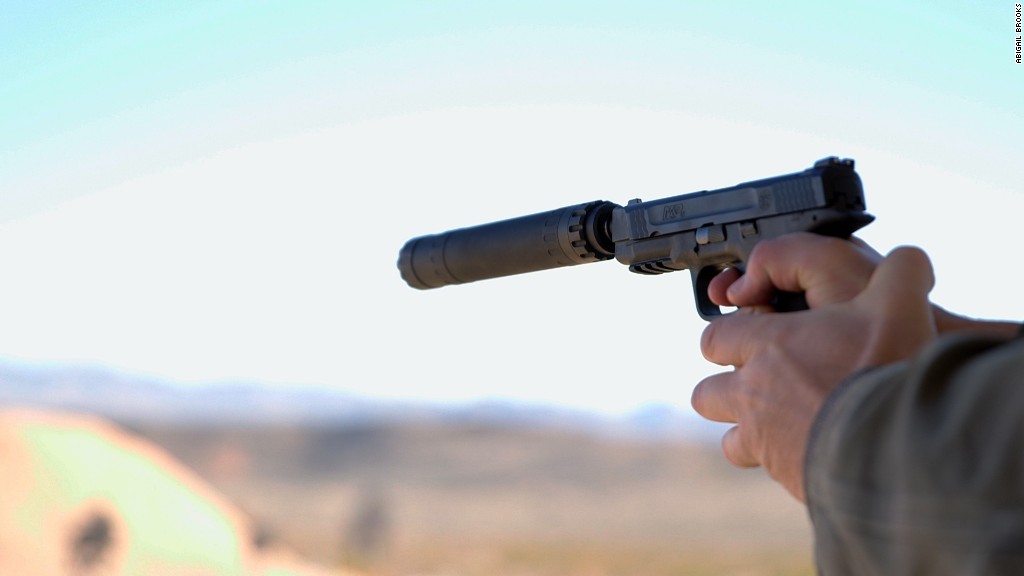 Shares of gun manufacturers spiked Tuesday in after-hours trading following a news report citing unnamed U.S. officials that President Donald Trump plans to ease gun export regulations.
Shares of Sturm Ruger (RGR) rose by 13.7% on Tuesday. American Outdoor Brands (AOBC), previously Smith & Wesson, also saw a jump of more than 10%.
The stock moves came after Reuters reported that the Trump administration is planning to shift the oversight of non-military firearms sales in a way that would make it easier for U.S. gun makers to sell small arms, including assault rifles and ammunition, overseas. Currently, the State Department oversees such sales, but this would put them under the purview of the Commerce Department, according to four unnamed officials cited in the report.
Related: Trump is still hurting gun sales
Until now, Trump has been bad news for the gun industry, even though he is a Republican endorsed by the National Rifle Association. In August, Sturm Ruger said gun sales fell by 21% in the second quarter of 2017 and that its profit was cut in half.
Gun makers actually fared much better under President Barack Obama.
Buyers who feared that the Obama administration would tighten regulations stockpiled guns during his tenure, and they continued shopping when it seemed Democratic nominee Hillary Clinton might win the presidency.
Once Trump was elected, consumers felt confident that regulations would not tighten, and gun purchases fell.
American Outdoor Brands said that gun sales last quarter dropped by half from a year ago. Over the past year, its stock has plunged by nearly 44%.
--- CNNMoney's Aaron Smith contributed reporting.