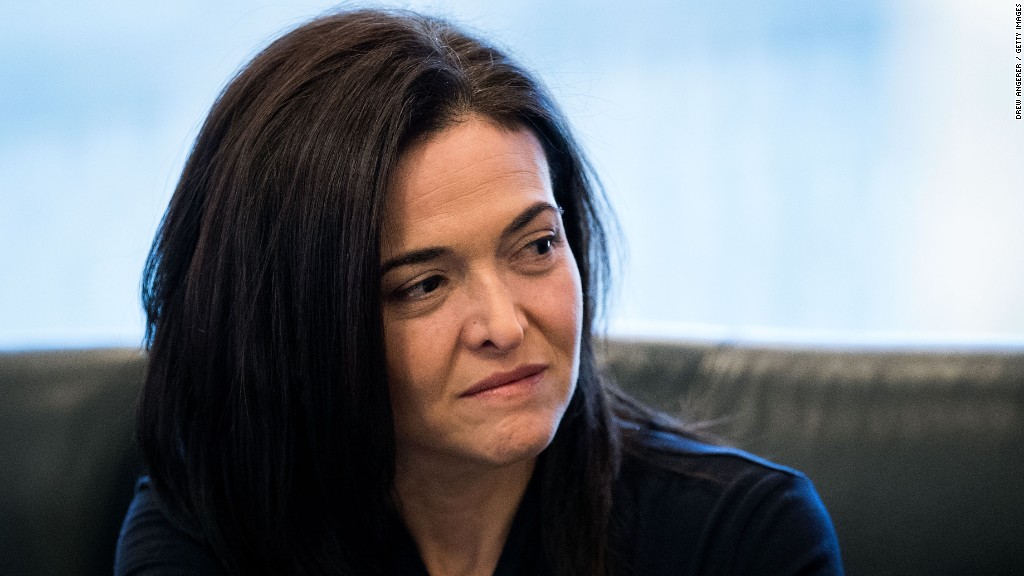 Sheryl Sandberg is "disgusted and disappointed" that Facebook was helping advertisers target anti-Semitic users.
Facebook's COO weighed in on last week's revelation, announcing new tools and policies to prevent this type of behavior from occurring on the platform in the future.
Facebook had been allowing advertisers to target users using terms like "jew hater" in its education and employment fields of their personal profiles. The descriptions automatically transferred to its ad platform as categories that could be targeted by advertisers, as ProPublica reported last Thursday.
The company said Friday that it "immediately removed" the anti-Semitic advertising categories after ProPublica's report. In a Facebook post, Sandberg described the additional measures the company will take.
Related: Facebook pulls feature that helped advertisers target anti-Semitic users
Facebook will add more human reviewers as well as oversight to its automated processes, she said.
Moreover, it has manually reviewed targeting options and is reinstating the 5,000 most common ad targets. "From now on we will have more manual review of new ad targeting options to help prevent offensive terms from appearing," she said. She described the anti-Semitic categories on the platform as "totally inappropriate and a fail on our part."
In addition, Sandberg said the company has clarified its advertising policies and will toughen up its enforcement. Targeting people based on their race, ethnicity, national origin, religious affiliation, sexual orientation, sex, gender or gender identity, or disabilities or diseases, is prohibited on the platform.
Related: Mark Zuckerberg to make rare court appearance
Sandberg said the company plans to have a program where users can report potential abuses of ads.
"If we discover unintended consequences in the future, we will be unrelenting in identifying and fixing them as quickly as possible," she wrote. "Hate has no place on Facebook -- and as a Jew, as a mother, and as a human being, I know the damage that can come from hate."