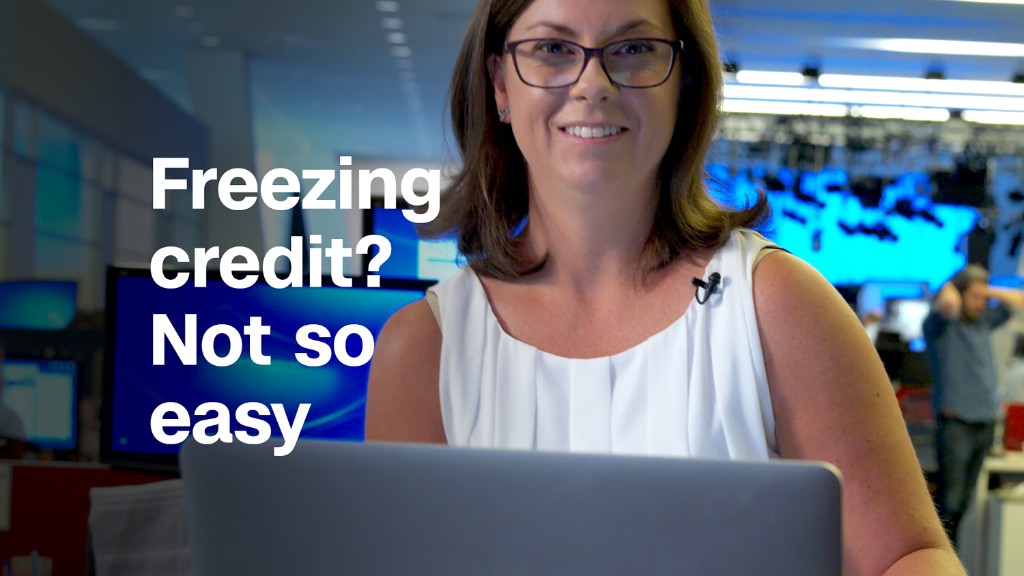 Equifax CEO Richard Smith will face questions from a Congressional oversight committee next month about a massive data breach that exposed the personal information of millions of customers.
The Senate Committee on Banking, Housing and Urban Affairs said Thursday they will hold a hearing with Smith on October 4. The session will be open to the public and it will be webcast live.
Equifax confirmed to CNNMoney that Smith will testify at the hearing.
Equifax (EFX) and Smith have faced outrage over the cybersecurity breach in which hackers were able to gain access to personal information for about 143 million people. It leaves affected Americans vulnerable to identity theft and other financial crimes for years to come.
It spurred the FBI and the Federal Trade Commission to launch investigations. At least 50 class action lawsuits have been filed.
Questions have been raised from many corners about the credit monitoring agency's handling of the breach and its decision to wait more than a month after discovering the hack to alert the public. The company said it discovered the intrusion on July 29.
Related: Equifax CEO's quiet $70 million stock profit
Among the other issues that have drawn public ire:
--Equifax says the vulnerability at the root of the breach was identified by the company in March. Yet, hackers were able to exploit the flaw months later.
--Three Equifax executives sold off large chunks of stock after the company says it knew about the hack but before it was made public.
--Equifax set up a new website domain to host customer service complaints, and then repeatedly linked to a fake phishing web page on its social media page.
--Equifax initially asked affected customers to give up their right to sue the company in exchange for credit monitoring services.
How the Equifax data breach happened: What we know now
Smith has made a public apology in a letter that appeared in USA Today on September 13, five days after the company told the public about the hack. The CEO said the breach was "the most humbling moment" in Equifax's history and the company is "devoting extraordinary resources to make sure this kind of incident doesn't happen again."
But the message did little to assuage Equifax's critics. The company's stock has plunged 32% so far in September.
Sen. Elizabeth Warren, a Democrat and member of the Senate banking panel, said via Twitter she was "outraged" by the breach.
She's also introduced legislation -- alongside fellow Democrat Sen. Brian Schatz -- that would prevent Equifax from charging customers to freeze or unfreeze their credit. (A credit freeze is one of several measures experts recommend affected individuals use to combat potential fraud.)
Smith's appearance before the Senate committee is scheduled one day before he's expected to attend a House committee hearing. The House Energy and Commerce Committee said last week that it sent a formal request to Smith to testify at an October 3 hearing.
Equifax confirmed to CNNMoney on Thursday that Smith will testify at the hearing.
The Senate Banking Committee will also grill Wells Fargo CEO Tim Sloan next month.
The bank is facing separate federal investigations over a scandal that came to light last year: The company created millions of fake accounts for customers in order to boost its sales figures. The country's second largest bank has since been dogged by other controversies, including admitting it charged thousands of customers for car insurance they didn't need.
--CNNMoney's Anna Bahney and Paul R. La Monica contributed to this report.