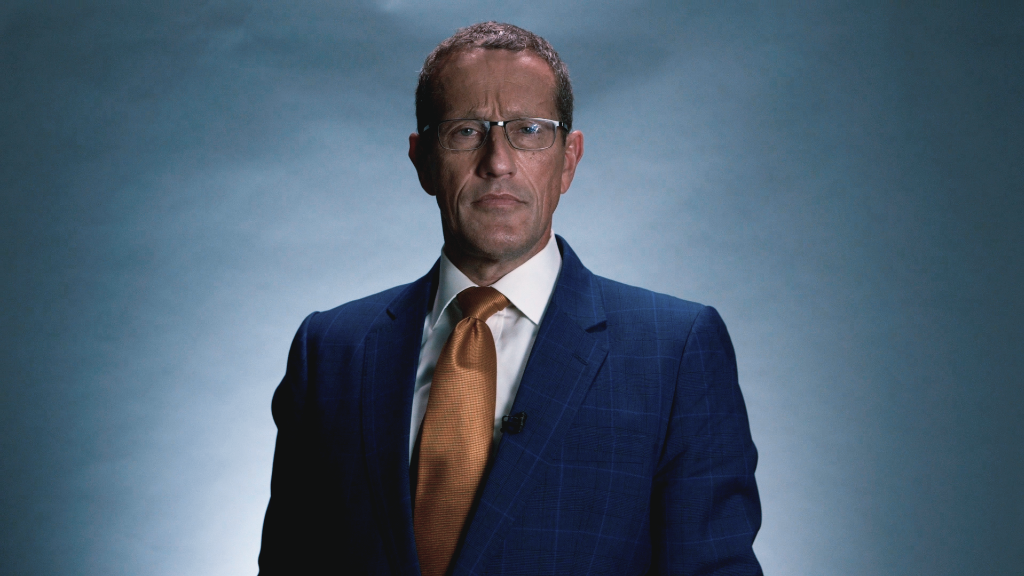 Quest's Profitable Moment
Enough is enough. That seems to be the message from South Africans angry at what they see as systemic corruption that has erupted in their country.
Various campaigns orchestrated by PR firm Bell Pottinger, on behalf of the wealthy Gupta family, have been criticized as stirring up racial hatred. Clients abandoned Bell Pottinger and the U.K. public relations firm has since collapsed. 
It seems at last someone is doing something. Which is exactly what the managing director of the IMF, Christine Lagarde, wants. In New York this week, she told me the IMF believes $2 trillion dollars a year are squandered through corrupt activity. The examples are legendary: bridges built to nowhere, unnecessary stadiums built, capital cities constructed....all greased with the oil of backhanders and bribes. 
Lagarde is determined to make a start in stamping this out, and she believes the best way is via transparency and openness. She told me, "We have actually stopped financing a program until such time when what was covered up, what was done in the shadows, comes out transparently and is disclosed in the public account." Lagarde believes that "transparency, just like the sun, is the best disinfectant." 
Saying it and doing something about it are two different things, as the South African case shows.  The Gupta scandal has been rumbling for years, and it was only the release of hacked emails that finally got things moving.
It is a start. If the IMF is making it clear that corruption won't be tolerated, it does send a message, albeit one that must be buttressed by enforcement, criminal charges and ultimately prison for those convicted.
Christine Lagarde is right; Sunshine is the best disinfectant when it comes to corruption. As the song says, "Let the sun shine".
Germany has a big income inequality problem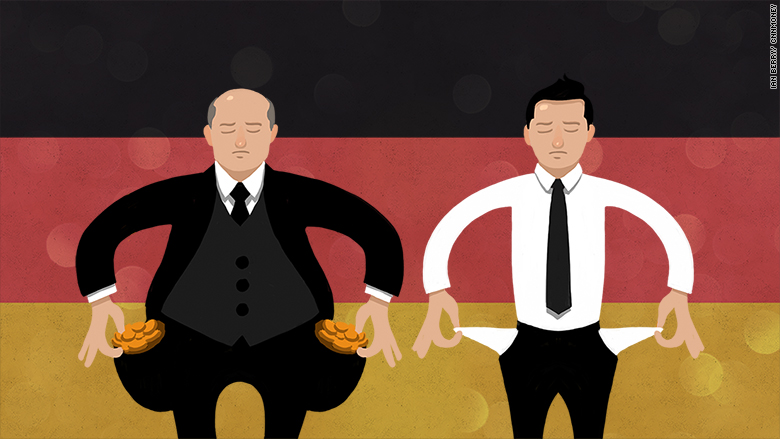 Angela Merkel is expected to win a fourth term as German chancellor. The German economy is humming along. But there are challenges beneath the surface. The rich are getting richer while more Germans are at risk of falling into poverty. Another major concern? The Volkswagen emissions scandal. Merkel recently said "trust has been destroyed" in the country's auto industry. Sales of diesel cars have fallen, and that could hurt Daimler and BMW too. 
-- Paul R. La Monica
Puerto Rico faces long recovery after Maria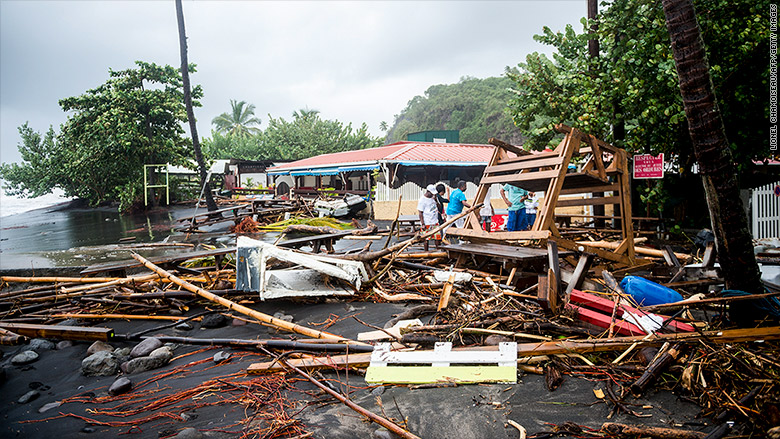 Puerto Rico has already been in a recession for 11 years. Now, as President Trump says, the island is "absolutely obliterated" by Hurricane Maria. The entire island is without electricity. Short-term recovery efforts may provide a brief economic boost to Puerto Rico, but the storm's recovery represents another challenge for residents dealing with rising taxes, high unemployment and a government in bankruptcy. 
-- Patrick Gillespie
Yellen, mum on future, starts the unwinding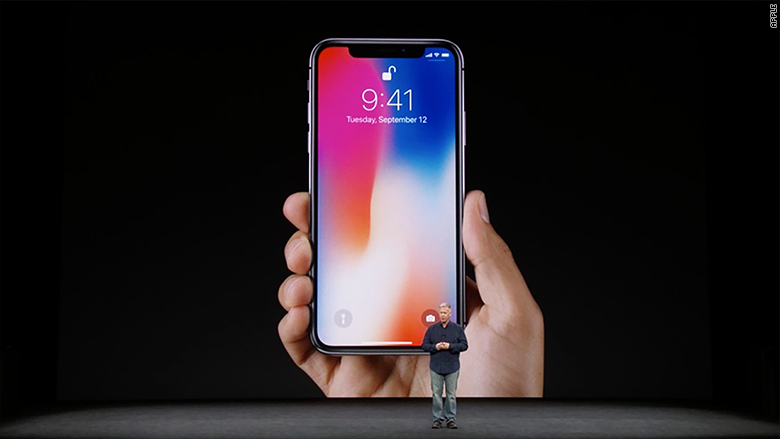 Federal Reserve Chair Janet Yellen dodged a question about whether she wants to stay at the helm of the U.S. central bank for another 4-year term. Her current one expires in February and it's still unclear if President Trump will renominate her. But Yellen did make history on Wednesday: The Fed announced the beginning of its plan to start unwinding its $4.5 trillion balance sheet, a sign of the economy's long-term recovery from the financial crisis. 
-- Patrick Gillespie
Jack Ma: Get ready for AI to change the world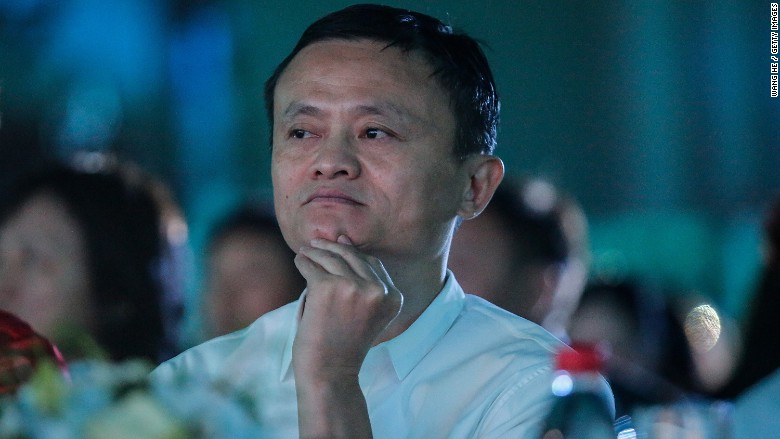 Jack Ma, the founder and chairman of Alibaba, isn't afraid of artificial intelligence. But he does think the world needs to prepare for major disruptions to the job market. "Because of the robots ... manufacturing is no longer the main engine of creating jobs," he said Wednesday at the Bloomberg Global Business Forum in New York. Also in attendance: Apple CEO Tim Cook, who spoke bluntly about why he supports immigration, and Microsoft founder Bill Gates, who said he really wishes he'd made Control+Alt+Delete one key.
-- Julia Horowitz
Quick takes
Melinda Gates speaks up for women, warns VC community to 'clean up its act'
Hackers penetrate SEC system, gaining access to coveted market-moving info
Powerful real estate CEO's bonus cut for anti-gay, sexist tirade at Kathy Griffin
Succumbing to mountains of debt, Toys 'R' Us files for bankruptcy
Facebook faces backlash over anti-Semitic ad targeting & Russia ad buys
L'Oreal heiress Liliane Bettencourt, the world's richest woman, has died at 94
Saudi Arabia doesn't think there's enough fun things to do inside its kingdom
What's next
Will Germany's Merkel stay in power? Angela Merkel, one of the world's most powerful women, faces the German voters on Sunday. Merkel is expected to win a fourth term as Germany's chancellor despite the recent anti-Europe backlash that fueled Brexit in the U.K. and the rise of Marine Le Pen in France.
Nike jump-starts the earnings train: Will healthy corporate profits power U.S. stocks to new heights? Early clues will come from Nike, which on Tuesday afternoon will become the first Dow stock to post results this earnings season. Lately, Nike has struggled amid fierce competition from Adidas and Under Armour. Darden, also set to hit the earnings stage on Tuesday, may detail the success of its annual never-ending-pasta pass.
How fast did the U.S. economy grow? A final look at second-quarter growth is due on Thursday. U.S. gross domestic product, which is subject to three revisions, clocked in at 3% during the last estimate. That was the fastest pace in two years. Don't expect markets to move on this GDP report. Wall Street is more focused on how the economy will hold up during this painful hurricane season.
Quest's Profitable Moment: Sign up to receive the newsletter in your inbox every Thursday