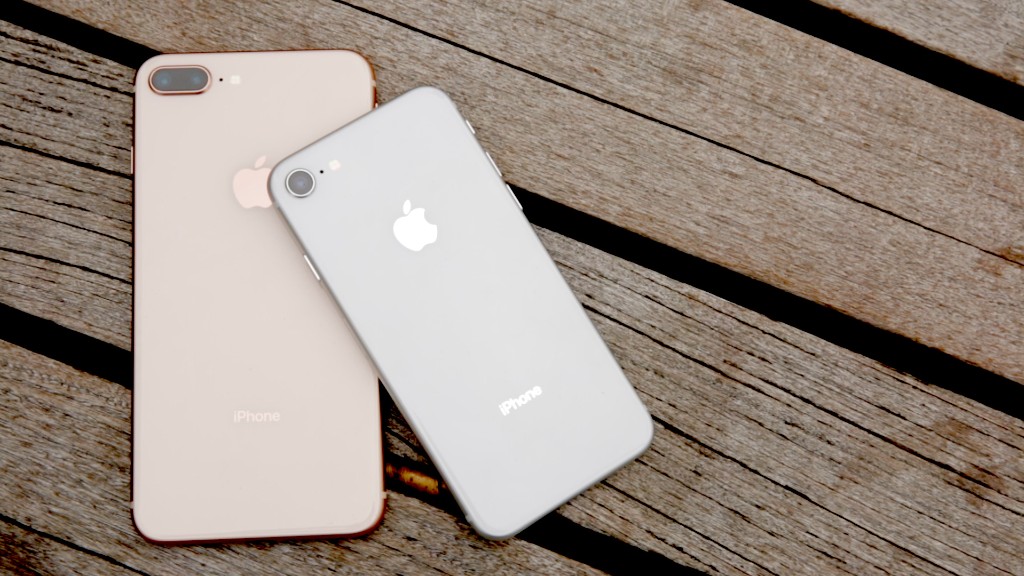 Apple investors have to be hoping that X, as in iPhone X, marks the spot for the company. Because it looks like the reception for the iPhone 8 and iPhone 8 Plus is pretty lackluster so far.
Yeah. I know that you're supposed to say 10 instead of the letter X when discussing the iPhone that's yet to hit stores. Roman numerals and all that.
But it's clear that it can't come out fast enough for Wall Street. Shares of Apple (AAPL) are down nearly X% -- sorry, I meant 10% -- since CEO Tim Cook and other iPhone executives unveiled the newest iPhones two weeks ago.
Key Apple suppliers, such as chip companies Qorvo (QRVO), Broadcom (AVGO), Universal Display (OLED) and Skyworks Solutions (SWKS) have all slid since the iPhone launch as well.
The iPhone 8 and iPhone 8 Plus went on sale last Friday, but customers have to wait until November for the more revolutionary iPhone X, which has no home button, an edge-to-edge screen, facial recognition and 3D animated emoji, or Animoji.
There have been reports of short lines at Apple stores and a general lack of enthusiasm for the iPhone 8 and iPhone 8 Plus, which are viewed as more evolutionary products.
Review: The iPhone 8 cuts the cord and prepares for the future
It kind of makes sense. Unless you are really bummed about not having a home button to press, why not just wait a few weeks for the iPhone X to come out?
Trip Chowdhry, an analyst with Global Equities Research based in California, wrote in a report over the weekend that customers he surveyed at six Apple stores were telling him exactly that.
"We did not come across even a single customer who said they purchased the new iPhone 8, because of any compelling feature or innovation," he wrote. "Many potential customers came, saw the iPhone 8 and left. They said they will pre-order iPhone X."
Chowdhry said that people who were buying an iPhone 8 or 8 Plus were mainly doing so to replace older iPhones that had something wrong with them, i.e. a cracked screen, little memory left over for photos and apps or slow performance.
Jun Zhang, an analyst with Rosenblatt Securities, added that the initial sales in China for the iPhone 8 and 8 Plus were not that strong either, falling below the opening weekend sales of the iPhone 7 and 7 Plus a year ago.
Related: The iPhone 8 has landed
So should Apple investors be concerned? Probably not. Apple's stock is still up 30% this year. And it's only about 10% below the all-time high it hit earlier this month.
The company is worth three quarters of a trillion dollars and has more than $260 billion in cash at its disposal. So the recent pullback is hardly a sign of a coming iPocalypse for Apple.
Apple's shares have often soared before the unveiling of a new iPhone as details leak about specifications and new features, only to fall once consumers and investors realize that all the rumors were true.
But this time around there's the added wrinkle of there being several new iPhones coming out -- the 8 and Plus may be just mere incremental upgrades. The iPhone X, on the other hand, has a lot of new features that should excite consumers.
And that has the potential to really boost the company's results dramatically. Apple is in a bit of a funk. Wall Street expects sales for the current fiscal year, which ends on September 30, to be up just 6% and that earnings will increase by 8%.
That is relatively sluggish for Apple. But next year, thanks in large part to the iPhone X, analysts are forecasting a sales jump of 16% and a 22% boost in profits. So Apple investors probably don't need to be too concerned about the recent stock slump.