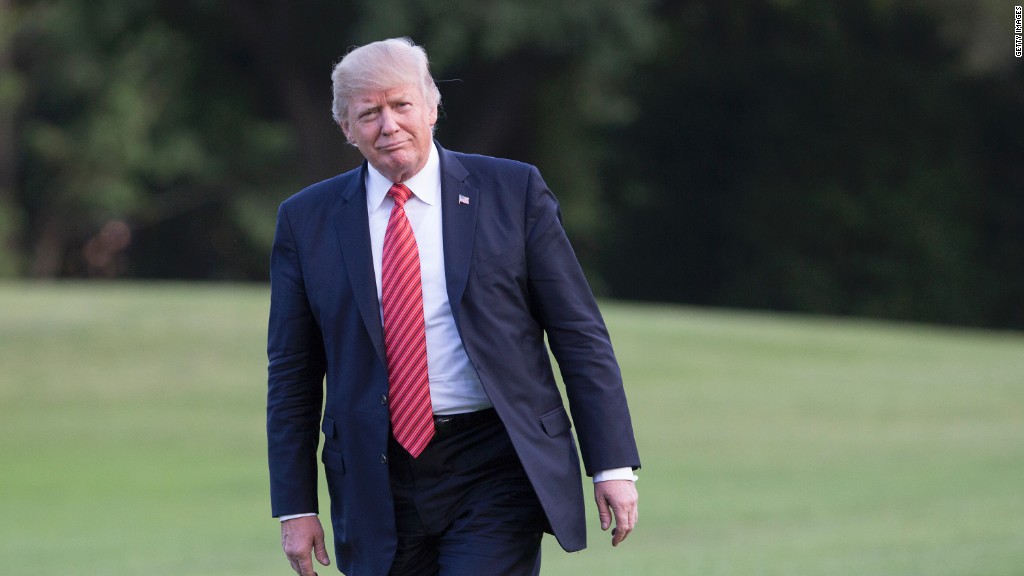 The NFL says it won't fine teams that stayed in the locker room during the national anthem on Sunday.
The Seattle Seahawks, Tennessee Titans and Pittsburgh Steelers stayed off the field during the playing of "The Star-Spangled Banner." One player from the Steelers, Alejandro Villanueva, walked out from the tunnel for the anthem.
The teams decided to sit out after President Trump said NFL owners should fire players who protest during the anthem. The president referred to a player who disrespects the flag as a "son of a bitch."
Players have been kneeling during the anthem since last year, when former 49ers quarterback Colin Kaepernick took a knee to protest the treatment of black Americans, particularly by the police.
Related: ESPN takes on the politics of Trump
NFL rules say teams have to be on the field at least 10 minutes before kickoff. Normally, skipping the anthem would violate that rule. Failure to be on the field on time typically results in a fine, NFL spokesman Joe Lockhart said.
Lockhart told reporters Monday there would be "no discipline" for teams that weren't on the field on Sunday.