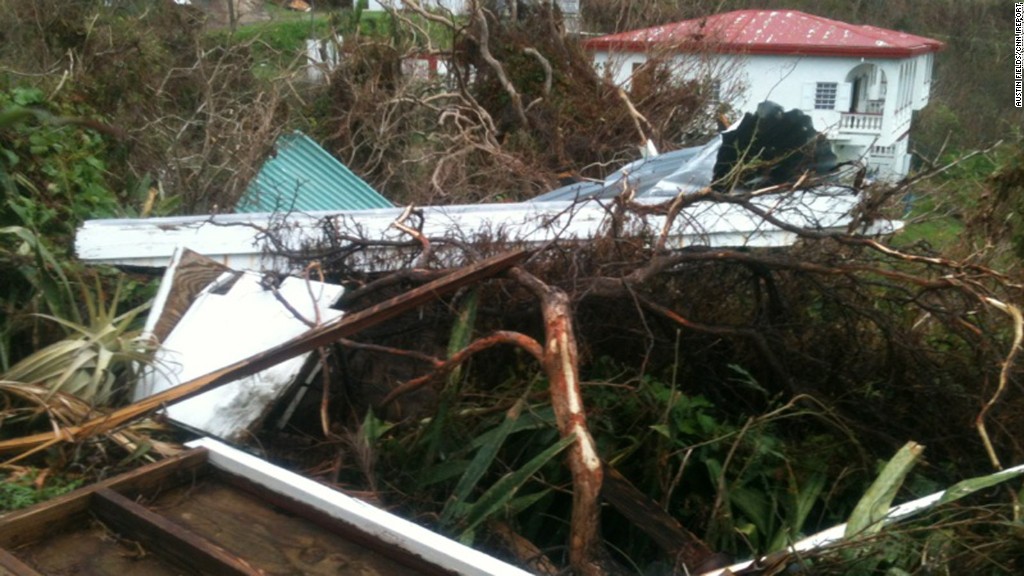 The National Football League will lead a fundraising effort during Thursday night's game to raise money for hurricane relief on Puerto Rico.
Details of the fundraiser have yet to be announced by the league but the effort will be a partnership with CBS (CBS), which will broadcast the game between the Chicago Bears and Green Bay Packers, and Amazon (AMZN), which will stream the game. This will be the first of 10 Thursday night games that Amazon will stream this season as part of a $50 million rights deal with the league.
The league has yet to announce how much money it will contribute to the relief effort.
Related: These companies have pledged money to rebuild Puerto Rico
Major League Baseball has said it will contribute $1 million towards relief efforts in Puerto Rico as well as to earthquake relief in Mexico. Baseball said it will also fund travel for physicians and other medical personnel to provide direct medical assistance to affected communities.
There are 28 players born in Puerto Rico who played in the MLB this season, and another 15 who are from Mexico, according to Sports Reference.com. But there are no active NFL players who were born in Puerto Rico or Mexico.
The NFL has been under attack by President Trump in recent days over players kneeling during the the national anthem.