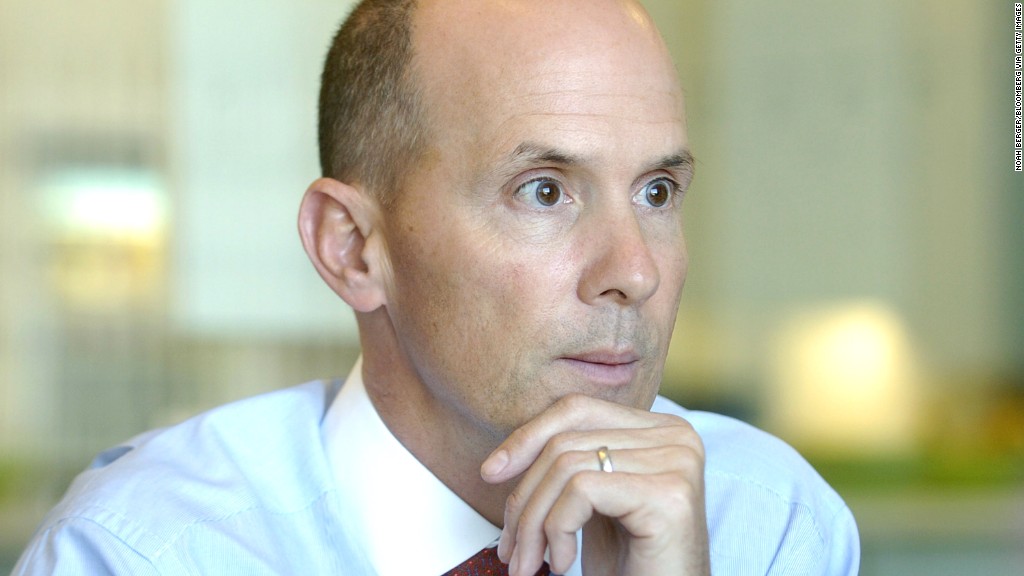 The sudden retirement of Equifax CEO Richard Smith isn't enough to squelch the fury of some Senate Democrats over a hack that compromised the personal information of as many as 143 million Americans.
"I think Equifax is a travesty," said Democratic Senator Mark Warner from Virginia during a Senate Banking Committee hearing Tuesday. "The resignation of the CEO is by no means enough."
Hours before the panel's hearing in Washington, Smith announced his immediate retirement. He steps down three weeks after the credit reporting bureau disclosed the massive data breach, which left customers feeling helpless and vulnerable to identify theft. The company's botched response made things even worse.
During the hearing, Warner questioned whether the company "even has the right to continue providing these services with the level of sloppiness and lack of attention to cybersecurity."
Related: Equifax CEO Richard Smith is out after stunning data breach
Equifax (EFX) is one three major companies that track the credit histories of Americans and sell the information to banks, credit card companies and other clients.
Smith is expected to testify before the Senate Banking Committee next Wednesday. A spokeswoman for the committee said the hearing schedule has not changed.
"I hope he still comes before the committee," Sen. Jon Tester of Montana said at the hearing. "It's less about spending time with his family, and more about not spending time with us."
On Tuesday, Democrats repeatedly pressed Securities and Exchange Commission Chairman Jay Clayton on whether he would investigate Equifax and take enforcement action if necessary.
Clayton, a Trump nominee who was confirmed in May, would neither confirm or deny any plans by the SEC to investigate the matter.
Equifax learned of the hack in late July, but only disclosed it on September 7. At first, Equifax couldn't say whose data had been breached and it initially asked customers to give up their right to sue the company in exchange for credit monitoring services.
Before the public learned about the hack, three Equifax executives sold large chunks of stock. The company has said those executives did not know about the breach.
Clayton said he wouldn't comment on whether he thought Equifax should have disclosed the breach sooner.
Related: Equifax turned its hack into a public relations nightmare
He said in general companies should be doing a better job of "promptly" disclosing when "a breach is a material to investors."
Still, Tester kept pushing Clayton for an answer. "The six-week delay seems bizarre to me, especially if in fact these folks dumped stock. Why would they wait six weeks?"
"They're good questions, These are valid questions. Their questions that Americans should have," said Clayton.
Tester pressed Clayton further on whether he would use his powers to address wrongdoing by any current or former executive of Equifax by possibly slapping fines on executives or other penalties.
To which, Clayton replied: "That's my job."
-- CNNMoney's Matt Egan contributed to this story.