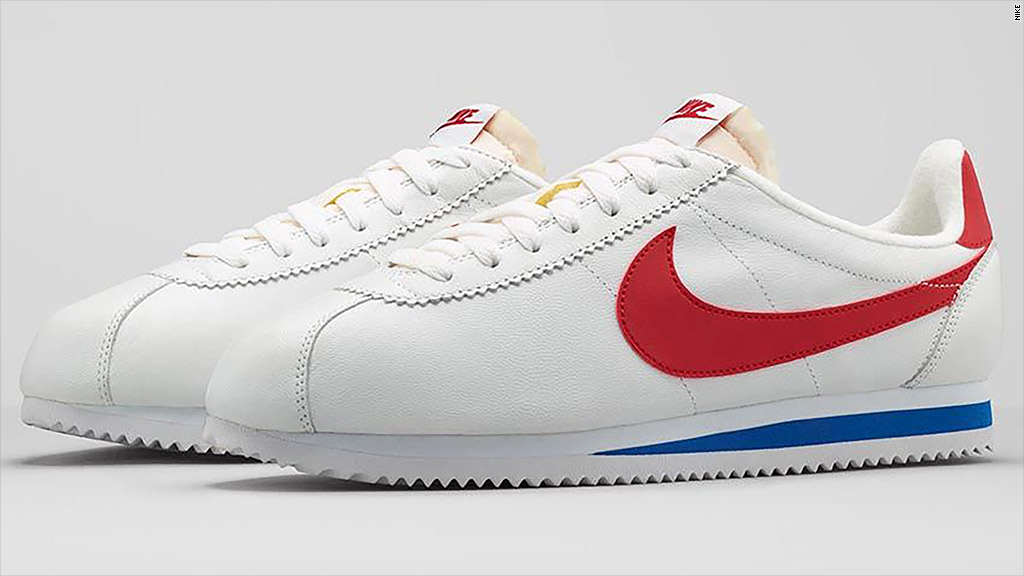 Nike is a big hit in China. But the sneaker giant's sales in the U.S. continue to tumble.
Shares of Nike (NKE), the worst performing Dow stock of 2016, fell more than 3% in early trading Wednesday after the company reported revenue below Wall Street's forecasts.
Its biggest problem: a continued slowdown in its home market. Sales in North America fell 3% from a year ago.
China sales did rise 9%. But North America accounts for more than 40% of Nike's total sales. So the strength in China was not enough to offset the weakness in the U.S.
Nike, along with struggling rival Under Armour (UAA), has faced brutal competition at home from a resurgent Adidas (ADDDF), which recently moved ahead of Nike's Jumpman 23 Michael Jordan line of shoes to become the second-best selling sneaker brand in America.
Related: Slam dunk for Adidas as sales top Nike's Jordan brand
Nike has also been dragged into the recent war of words between President Trump and high profile athletes about NFL players not standing for the national anthem as well as basketball star Steph Curry's criticism of the president.
It's unclear if the controversy will impact sales. But Nike has sided with its athletes.
The company said it supports players' right to take a knee during the playing of The Star Spangled Banner.
And Nike endorser LeBron James called Trump a "bum" in a tweet for his criticism of Curry, his rival and Golden State Warriors star, who has a line of sneakers for Under Armour.