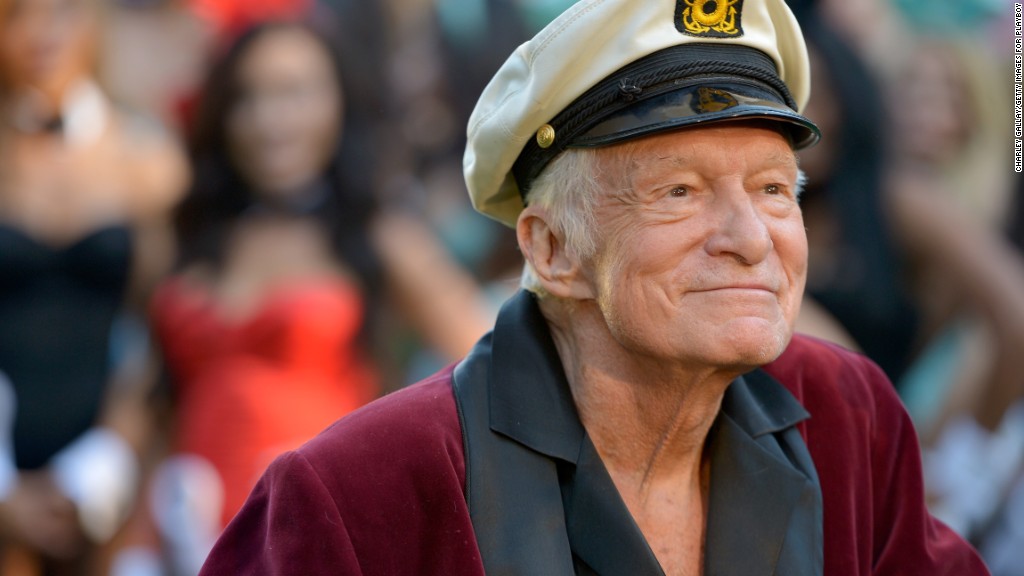 Hugh Hefner -- the silk-robed Casanova whose Playboy men's magazine popularized the term "centerfold," glamorized an urbane bachelor lifestyle and helped spur the sexual revolution of the 1960s -- has died, his company said late Wednesday. He was 91.
Hefner founded Playboy in 1953 with $600 of his own money and built the magazine into a multimillion-dollar entertainment empire that at its 1970s peak included TV shows, a jazz festival and a string of Playboy Clubs whose cocktail waitresses wore bunny ears and cottontails.
Over the years, the legend of "Hef" only grew as he bedded hundreds of young women, married a few of his magazine's "Playmates" and cavorted on reality TV shows with a stable of girlfriends less than a third his age.
Related: Tributes pour in for Hugh Hefner
Some critics dismissed him as a relic of a sexist era, especially in his later years, when Hefner spoke openly of his Viagra-fueled sex romps at the Playboy Mansion. But many men envied his adolescent-fantasy lifestyle.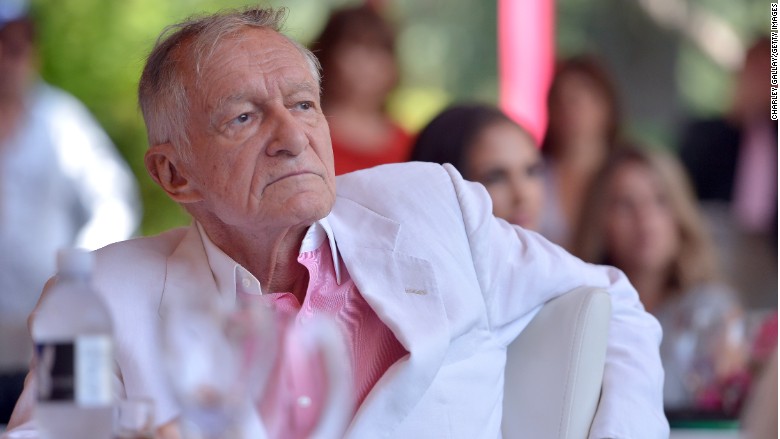 And his pioneering magazine, his biggest legacy, may have helped the buttoned-up America of the 1950s and early 1960s loosen up a little about sex.
"I would like to be remembered as somebody who has changed the world in some positive way, in a social, sexual sense, and I'd be very happy with that," Hefner told CNN. "I'm a kid who dreamed the dreams and made them come true."
Gallery: Hugh Hefner through the years
A 'male point of view'
Hefner was born April 9, 1926, in Chicago to Glenn Hefner, an accountant, and Grace Hefner, a teacher. Both parents were conservative Protestants from Nebraska.
"My folks were raised pure prohibitionist," Hefner told The Hollywood Reporter in 2011. "They were very good people, with high moral standards -- but very repressed. There was no hugging and kissing in my home."
In 1944, after graduating from high school, Hefner joined the U.S. Army as a writer for a military newspaper. Following World War II, he became a promotional copywriter at Esquire magazine, where he began toying with the idea of publishing a men's magazine.
"Esquire was always for older guys, but ... it was very much devoted to male bonding and outdoor adventure," Hefner told CNN. "And I wanted to read a magazine that was a little more sophisticated and was focused really on the romantic connection between the sexes from a male point of view."
Related: Hugh Hefner: A cultural icon who helped change the world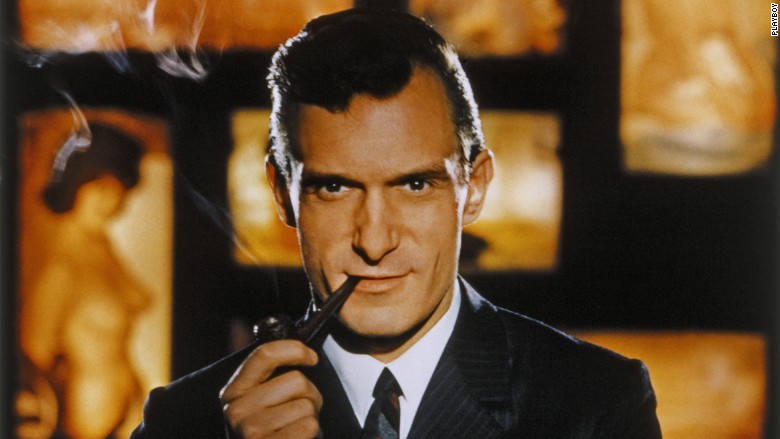 After raising $10,000 from investors, Hefner published the debut issue of Playboy in December 1953.
The premiere issue had no date, in case it sold poorly and there wasn't a second issue. On its cover was actress Marilyn Monroe, who also appeared in a nude centerfold -- a photograph that had been originally used for a pin-up calendar.
Hefner contributed an introductory essay in which he envisioned the magazine's readers: "We like our apartment. We enjoy mixing up cocktails and an hors d'oeuvre or two, putting a little mood music on the phonograph and inviting in a female acquaintance for a quiet discussion on Picasso, Nietzsche, jazz, sex ..."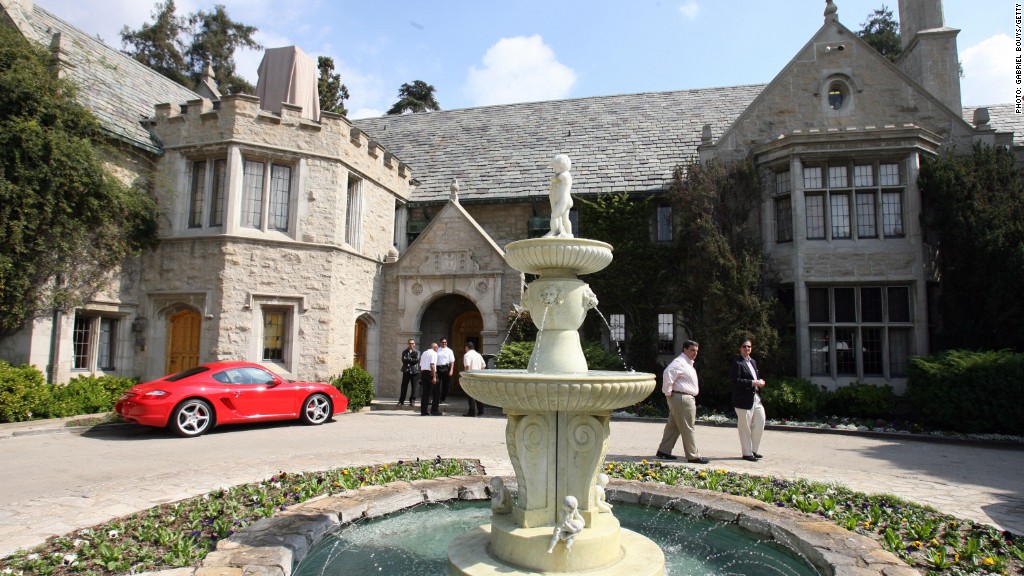 Instant success
Playboy was an immediate success, selling more than 50,000 copies.
Hefner helped personally select monthly "Playmates," persuaded famous sex symbols such as Jayne Mansfield and Ursula Andress to pose nude for the magazine and added "centerfold" to the popular lexicon. He was also arrested in 1963 on charges that Playboy violated obscenity laws, but a jury acquitted him after a trial.
"I've never thought of Playboy, quite frankly, as a sex magazine," he told CNN. "I always thought of it as a lifestyle magazine in which sex was one important ingredient."
Related: Key facts about Hugh Hefner
But its portrayal of women also drew a backlash.
In one memorable exchange, two members of the Women's Liberation Movement confronted Hefner on "The Dick Cavett Show." Activist Susan Brownmiller called him her "enemy" and later corrected him when he referred to both women as "girls."
"You should stop that," she said to applause.
Hefner always maintained that Playboy was about celebrating sexuality.
"I think that women, in the best sense, and not in a negative sense, are objects of desire," he told Larry King in 2010. "That is a celebration of one's own sexuality and the fact that we are two sexes. And what Playboy tried to (do) is to elevate it to another kind of level that did celebrate that."
Not just sex
But the magazine wasn't just about sex. Playboy published articles and short fiction by some of the most celebrated writers of the day -- including Ian Fleming, John Updike and Vladimir Nabokov -- inadvertently creating a joke phrase, "I only read Playboy for the articles."
The magazine also earned respect for tackling social issues and carrying lengthy interviews with high-profile figures like Martin Luther King Jr., John Lennon and Muhammad Ali.
"I knew I could do the other half of what I'm really all about, which is social justice," Hefner told King. "It wasn't simply race. It had to do with sexual prejudice and it had to do with drug prejudice."
His civil rights advocacy was chronicled in a 2009 documentary titled "Hugh Hefner: Playboy, Activist, Rebel."
Jimmy Carter made headlines after granting Playboy an interview during his 1976 campaign for president.
"I have looked on a lot of women with lust," Carter told the magazine, startling many readers. "I've committed adultery in my heart many times. God recognizes I will do this and forgives me."
As Playboy flourished in the '60s and '70s, Hefner steadily expanded his brand. Wearing a tux and brandishing a pipe, he hosted TV shows -- "Playboy's Penthouse" and "Playboy After Dark" -- that featured him chatting up entertainers in a swinging, bachelor-party setting.
In 1960, he launched a chain of exclusive Playboy Clubs in cities across the U.S. and overseas. And in 1971, he bought the now famous Playboy Mansion in Los Angeles, which soon became Hefner's home and attracted celebrities to its lavish all-night parties.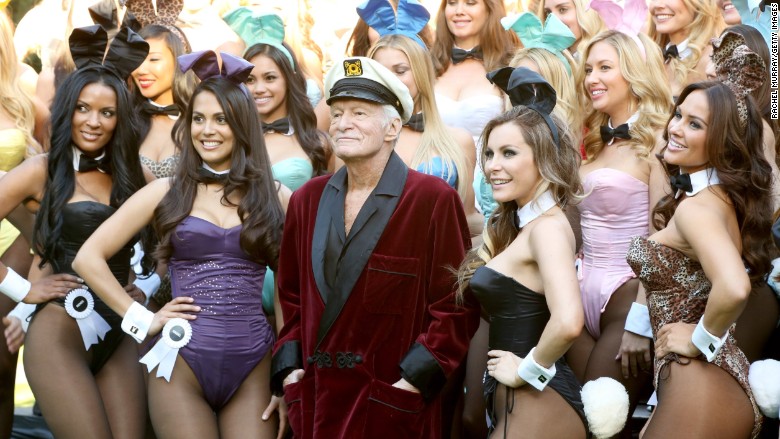 Decline of an empire
Playboy went public in 1971, the same year the magazine's monthly circulation peaked at 7 million issues. But Hefner's empire soon found itself grasping to define its role in a post-sexual revolution, post-feminist world. Raunchier men's magazines such as Penthouse and Hustler siphoned off readers. By the 1980s, the Playboy franchise had lost much of its popularity.
After Hefner suffered a minor stroke in 1985, he stepped down as CEO and turned over all Playboy business operations to his daughter, Christie, who guided the company's fledgling cable TV channel but shuttered its foundering Playboy Clubs.
In 1989, Hefner -- who had divorced his first wife, Millie, 30 years earlier -- married Kimberly Conrad, a 26-year-old former Playmate of the Year with whom he fathered two boys. The couple separated in 1998 and eventually divorced.
Related: Playboy Mansion sold for $100 million
By the 2000s, the rise of internet pornography and "lad mags" such as Maxim, which featured scantily clad starlets, had eroded much of Playboy's subscriber base. But Hefner's own profile grew again thanks to "The Girls Next Door," a reality TV series about his life with three of his young blonde girlfriends. The show ran for five years on E!
Through it all, Hefner kept up a weekly schedule of rather tame activities at the Mansion -- including a movie night, a game night and his prolific scrapbooking hobby -- with a dwindling cadre of Old Hollywood buddies.
In December 2012, after dating on and off for several years, Hefner married Crystal Harris, another former Playmate, in a small private ceremony at the Playboy Mansion. He was 86; she was 26.
In a 2013 interview with Esquire magazine, Hefner said the number of women he had slept with was "over a thousand, I'm sure."
"There were chunks of my life when I was married, and when I was married I never cheated. But I made up for it when I wasn't married," he told the magazine.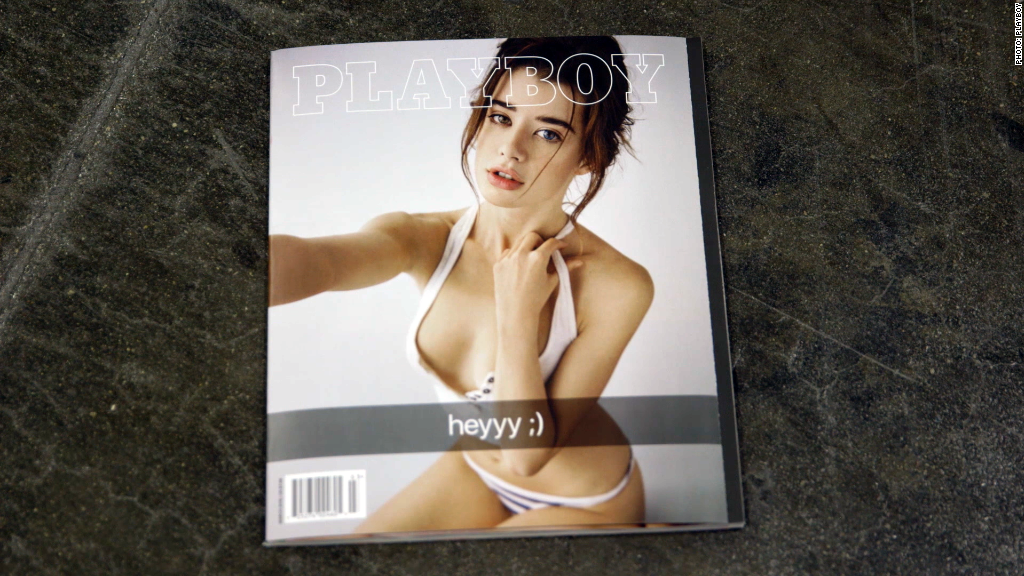 Legacy
In creating Playboy, Hefner was at the right place at the right time, according to Lois Banner, a professor in the University of Southern California's Gender Studies Program.
"He was very bold," Banner said. "Much of his brilliance is as a marketer. A lot of his brilliance is not necessarily as the creator of a cultural icon, because that cultural icon is women ... He simply raised it up to a kind of epic phenomenon in culture."
By late 2015, Playboy's circulation was down to about 800,000, and the company announced that it was surrendering to the realities of the internet -- where every sexual fetish is catered to -- by dropping full female nudity from its pages. But it reversed the decision earlier this year, describing it as "a mistake."
Related: Playboy to eliminate nude photos from the magazine
In 2016, even the Playboy Mansion sold for $100 million, about half of Hugh Hefner's original asking price. But it was still the most expensive home ever sold in Los Angeles and came with a special caveat -- Hefner got to stay there for the remainder of his lifetime.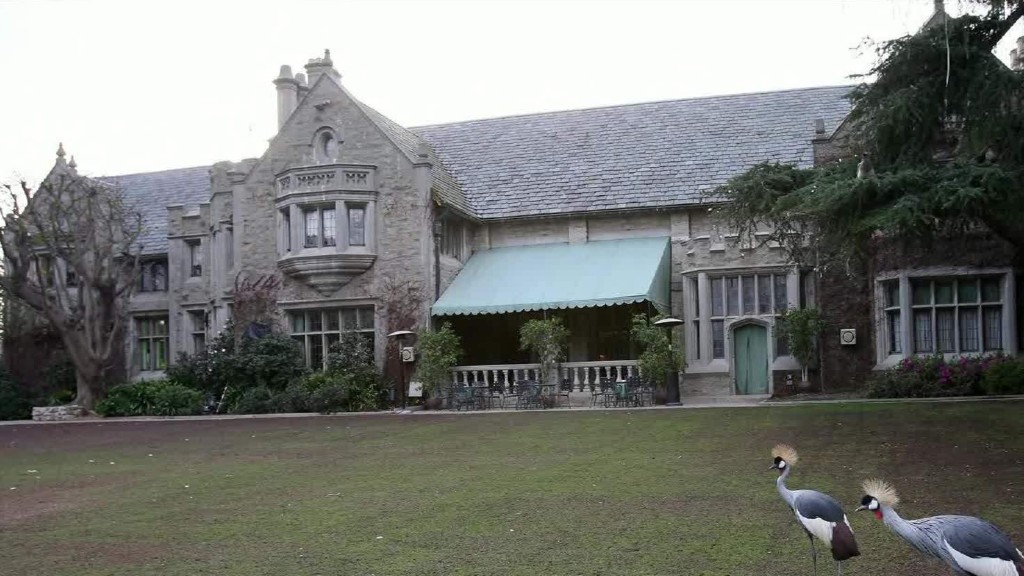 In recent years, Playboy has made most of its money from licensing its brand and familiar rabbit logo around the world for fragrances, jewelry and other products.
But Hefner's enduring publication -- he holds a Guinness World Record for the longest career as an editor-in-chief for the same magazine, more than 60 years -- and his swinging-bachelor persona left an indelible mark on the culture.
Gallery: Playboy founder Hugh Hefner through the years
"Love him or loathe him, no one doubts Mr. Hefner's influence in American cultural history," The New York Times wrote in 2009. "As a magazine publisher, he essentially did for sex what Ray Kroc did for roadside food: clean it up for a rising middle class."
Although he was accused repeatedly throughout his career of objectifying and degrading women, Hefner remained unapologetic about Playboy's mission.
"If you don't encourage healthy sexual expression in public, you get unhealthy sexual expression in private," his magazine quoted him as saying in 1974. "If you attempt to suppress sex in books, magazines, movies and even everyday conversation, you aren't helping to make sex more private, just more hidden. You're keeping sex in the dark. What we've tried to do is turn on the lights."
-- Sandra Gonzalez contributed to this report.