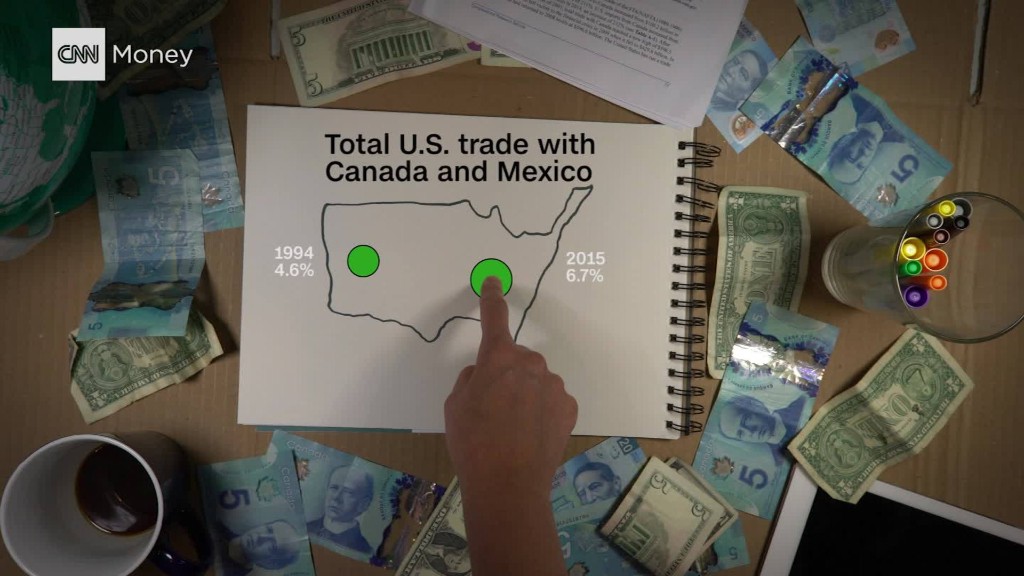 NAFTA negotiators could not avoid the trade dispute between Boeing and Bombardier as they concluded a third round of talks in Ottawa on Wednesday.
U.S. Trade Representative Robert Lighthizer said Canada brought up the feud between the two companies, but doesn't think the issue will stymie talks to renegotiate the trade pact between the U.S., Mexico and Canada.
"It's too early to tell. I don't think it has any affect at all, I'm not saying that it doesn't have an effect on relationships, it does that, but not on this negotiation," he said.
U.S. plane maker Boeing is suing Canadian aerospace company Bombardier, accusing it of illegal trade practices. Boeing alleges Bombardier is selling its new C Series jets on the U.S. market for "absurdly low prices."
Both Canada and the U.K. have criticized a preliminary ruling by the U.S. International Trade Commission on Tuesday that recommended a 219.63% tariff on Bombardier's new jets.
Canadian Prime Minister Justin Trudeau has threatened to halt the planned $5 billion purchase of fighter jets from Boeing if it continues to pursue action against Bombardier and jeopardize Canadian jobs. British Prime Minister Theresa May has lobbied President Trump at least twice about the issue and tweeted she was "bitterly disappointed" by the ruling.
As Trump threatens NAFTA, Mexico looks to Latin America for trade
Thousands of jobs are at stake in Northern Ireland, where wings for the C Series jet are manufactured.
Lighthizer emphasized that the litigation process was in its early stages.
"There are several more stages, we don't even know whether it is going to be successful, we don't know what the rates are going to be," he said. The U.S., Canada and Mexico admitted NAFTA negotiations so far have been steady but slow.
"We never said this was going to be easy," Canadian Foreign Minister Chrystia Freeland said as five days of negotiations came to an end in Ottawa.
The next round of talks is set to begin on October 11 in Washington.
The Trump administration has still not provided key details and text to its negotiating partners as it tries to redraft everything from foreign content rules to dispute settlement mechanisms.
A new NAFTA deal is supposed to be sealed by the end of the year but Lighthizer refused to make a prediction on whether that would be possible.
"It's very, very optimistic, it's very difficult but there are reasons to do it," he said.
--CNN's Jon Ostrower contributed to this report.