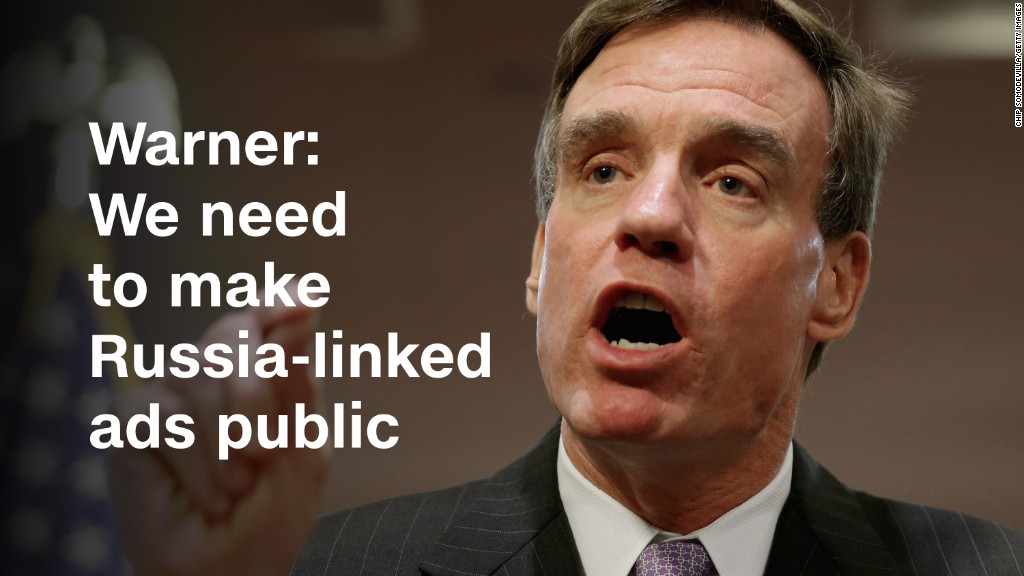 In the month before Germany's federal elections, Facebook removed "tens of thousands of fake accounts in Germany," the company said on Wednesday.
German Chancellor Angela Merkel ended up winning a fourth term after last weekend's election and the Alternative for Germany (AfD) party became the first far-right party to gain seats in parliament since 1961.
Facebook seemed to understand the stakes were high.
"After reports of foreign interference in the run-up to the US and French presidential elections, we also worked closely with German officials on a number of initiatives to fight disinformation and make Facebook a safer and more secure environment for genuine civic engagement," Richard Allan, VP of Public Policy EMEA at Facebook Ireland, wrote in a blog post.
Facebook (FB) remains vague about how many accounts it actually kicked off the platform. The "tens of thousands" number shared on Wednesday differs slightly from CEO Mark Zuckerberg's address last Thursday. He said last week that Facebook took action against "thousands" of accounts in Germany.
In April, Facebook said it cracked down on 30,000 fake accounts leading up to the French presidential election, but hasn't been as precise in Germany.
Related: Facebook is planning big changes to political ads on its site. Are they enough?
Facebook declined to provide a specific number of fake accounts removed in Germany but it did point to the blog post about its efforts in the country.
"Facebook co-operated closely with German authorities, such as the Federal Office for Information Security (BSI). We provided training for members of Parliament and candidates on online security issues," the post reads. "We also set up a dedicated reporting channel for the BSI for issues related to security and authenticity in the context of the federal elections."
Allan also described efforts in Germany to improve discourse on Facebook. Measures included testing related articles, adding tools to compare political parties' perspectives, and establishing an Election Hub for people to see who was on the ballot and follow their elected officials.
Facebook continues to be scrutinized over how disinformation shared on Facebook can influence elections. In April, the company released a paper describing "information operations" during the 2016 U.S. presidential election and provided details on how people could use Facebook to manipulate public opinion.
Facebook said last week it would give Congress information about 3,000 ads that ran in the U.S. it sold to Russian-linked accounts.
Zuckerberg also said last week the company plans to make political advertising more transparent. Facebook will double the size of the team working on election integrity and add more than 250 people to focus on security and safety.
The continued focus on fake news and elections differs from what Zuckerberg initially said after the U.S. presidential election.
"I think the idea that fake news on Facebook ... influenced the election in any way is a pretty crazy idea," Zuckerberg said at a conference in November.
He later walked back those comments, and said in February that it was Facebook's responsibility "to amplify the good effects and mitigate the bad."