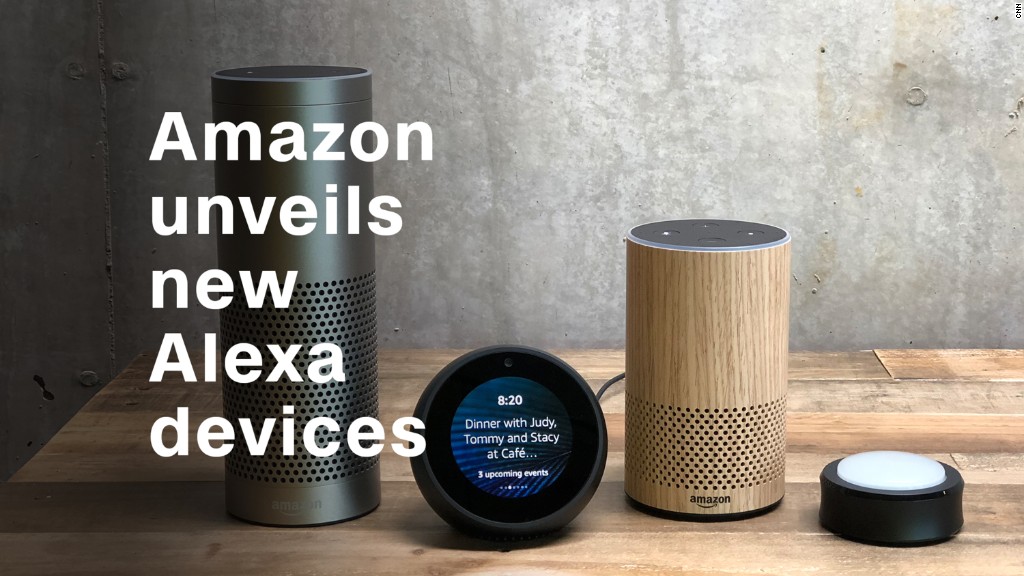 At the start of 2015,
H&M

(HNNMY) was king of fast fashion.

It sold tee shirts for less than $10, shoes for less than $30, and its stock sold for more than $320 a share.

Those good times may seem like a distant memory for the Swedish retailer.

On Thursday, H&M announced that its third quarter net profit fell 20%. Its stock price, which has fallen steadily since 2015, was down 5% percent on the day.

The company said in its report that profits were hurt by deep markdowns on summer inventory. H&M's earnings report comes at a difficult time for retailers in general.

E-commerce giant Amazon (AMZN) has disrupted entire swaths of the retail sector.

Related: Retail apocalypse continues at department stores

Women's clothing stores such as The Limited and Rue 21 have joined retailers like Aerosoles and Perfumania and filed for bankruptcy in 2017.

Department stores have been closing en masse.

H&M went in a different direction and invested in new stores. It's amassed more than 4,500 locations as of August 2017.

Declining traffic to all those physical locations has hurt sales, according to the company.

H&M has now reduced its store opening outlook from 400 to 385 stores this year.

"The competitive landscape is being redrawn, new players are coming in and customers' behavior and expectations are changing," said CEO Karl-Johan Persson in a statement to investors.

H&M's competitor in global fast fashion, Inditex, which owns Spanish retailer, Zara, has been shining. Inditex, owned by multi-billionaire Amancio Ortega, reported strong sales in its last earnings report and has seen stock rise nearly 34% since 2015.

Related: Perfumania is closing a quarter of its stores

So where does H&M go from here?

The company said it is expanding its online marketplace to more international locations, such as the Philippines and Cyprus. This year, it opened stores in Kazakhstan, Colombia, Iceland and Vietnam, with stores in Georgia slated to open this year.

The company is also focusing on growing new brands and increasing its online sales, which it says account for more than 25% of sales in some markets. It is also investing in online services such as next-day delivery and accepting returns in physical locations.

Online sales may not be enough to increase the company's profitability just yet.

According to Persson, "growing online sales did not fully compensate for reduced footfall to stores in several of our established markets," which caused the retailer to miss its total sales targets.