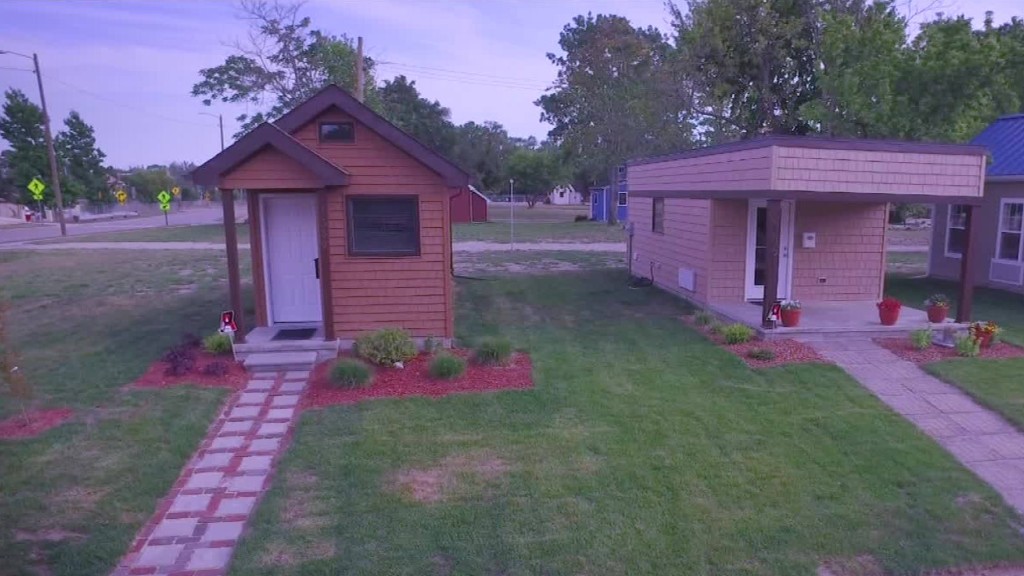 The CEO of KB Home opened up the company's latest earnings call with analysts on Thursday with an apology for his potty mouth-laced tirade against comedian Kathy Griffin.
"I want to touch on a personal matter that occurred at my residence two weekends ago that has made the news and which no doubt has come to your attention," KB Home CEO Jeffrey Mezger said.
"I regretted the incident immediately and I have apologized for it sincerely. The Board of Directors has already taken action, as the company has disclosed, and I and the KB Home team are fully focused on leading this company into the future," he added.
Mezger was referring to the board's decision to cut his bonus by 25% after he was caught on tape going on an expletive-laced attack against Griffin and her boyfriend earlier this month after they called the police to complain about Mezger's grandkids making too much noise in his swimming pool.
KB Home also put him on notice, saying that any more incidents could result in him being terminated by the company.
But Mezger arguably deserves a decent bonus...if his personal behavior wasn't such an embarrassment for the company. That's because KB Home (KBH) is doing extremely well. Shares soared nearly 10% Friday thanks to a profit that topped estimates.
Related: CEO's bonus slashed for anti-gay, sexist tirade
Mezger said during the call that there was strong demand for housing in California and other parts of the West Coast. He added that there was no flooding and minimal damage to homes in Texas and Florida following hurricanes Harvey and Irma.
Shares of KB Home have surged more than 50% this year. Other homebuilders are doing almost just as well. Pulte (PHM) and D.R. Horton (DHI) are up more than 40%.
And the SPDR S&P Homebuilders ETF (XHB), which owns the big builders and housing related companies like security systems company Fortune Brands (FBHS), Home Depot (HD), mattress seller Tempur Sealy (TPX) and floor maker Mohawk (MHK), is up nearly 20%.
The housing market has been red hot for several years now, thanks to low interest rates that have kept mortgage rates affordable, a solid job market, favorable demographics (i.e. Millennials leaving their parents' homes and starting families of their own) and surging home prices.
Mezger said on the earnings call that the company's sales were up 25% from a year ago, while the average selling price for a home rose 12% to about $411,000.
Now all Mezger has to do is be nice to his famous neighbor. Otherwise, he could be out of a job and won't be able to enjoy any future gains in the housing market.