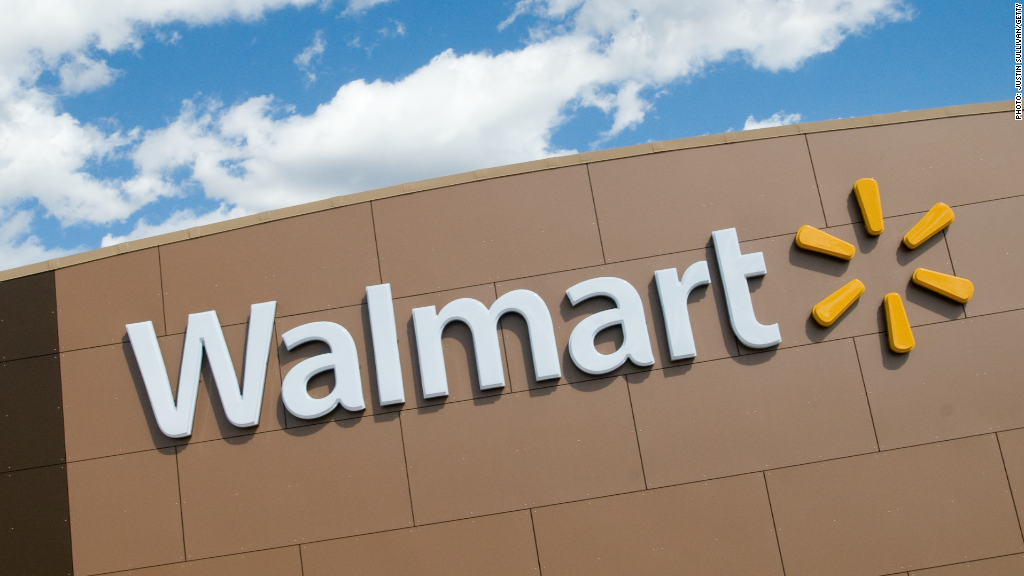 Cost conscious consumers in the 'burbs can already buy cheaper private label products from Walmart under the names Great Value and Sam's Choice. There's even a Walmart-branded Dr Pepper soda clone called Dr. Thunder.
But the retail giant's Jet.com unit is getting ready to roll out its own brand of goods for young adults in big cities looking to save some money, too. Jet announced a new brand called Uniquely J on Friday.
The Walmart (WMT) subsidiary said Uniquely J will target "Millennial metro consumers."
Some of the first items to be launched include food and beverage staples like coffee and olive oil. Household products such as laundry detergent and paper towels will also be available. Jet did not disclose how much any of these products would cost.
But private label goods tend to be less expensive versions of top brand names. Other big retail chains, such as Kroger (KR), Costco (COST), Wegmans and Trader Joe's, already have thriving private label businesses. Walmart does, too.
So does Whole Foods, which is now a unit of Amazon (AMZN).
Related: Wall Street bets Amazon will doom department stores
According to a recent report from research site One Click Retail, Amazon has had early success getting customers who use its Prime Pantry, Prime Now and Amazon Fresh services to buy private label products from Whole Foods online.
But Jet is stressing that consumers aren't just looking for lower prices. They also want items that look cool. Jet said it is paying particularly close attention to the design on the packaging.
A box of single serve coffee pods has an illustration of a tiger on it that looks like it could easily be made into a tattoo.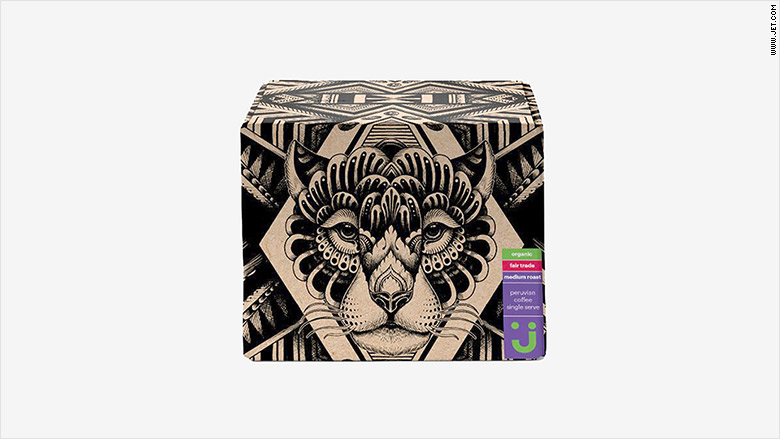 And a carton of otherwise mundane snack bags features a cute little squirrel munching nuts with the words "Nom Nom" above it and a hipster-looking peanut vendor.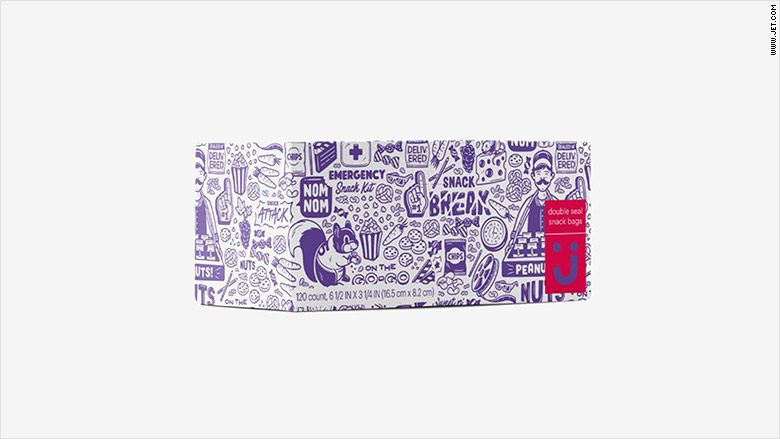 The new items from Jet are yet another sign of how Walmart is looking to shake up its image and portray itself as a company on the cutting edge of retail.
Walmart bought Jet last year for more than $3 billion and put Jet CEO and founder Marc Lore in charge of all of the company's e-commerce operations.
Related: Cool or creepy? Walmart to deliver food and put it in fridge while you're not home
Since then, Walmart has made several acquisitions to bolster its digital operations, specialty sites like Modcloth, Bonobos, Moosejaw and Shoebuy.
And just last week, Walmart announced it was testing a new delivery concept that would allow customers to order groceries online and have the drivers come in and put the food away. The drivers will access a one-time code on a smart lock made by August.
Jet also has a deal with another smart lock company, New York-based Latch, that allows urban consumers to get deliveries when they are not home.