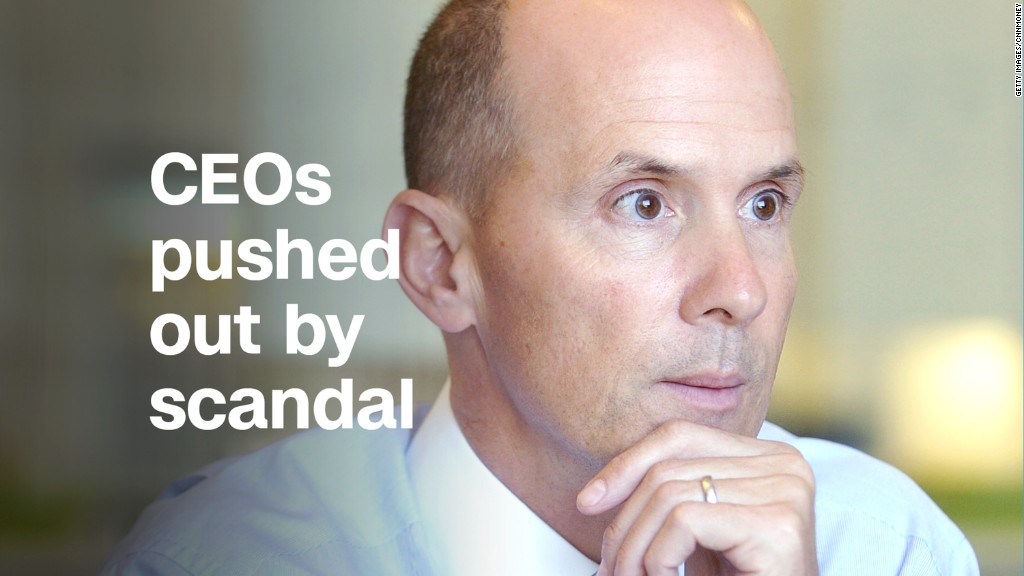 1. Wells Fargo and Equifax on the hot seat: Wells Fargo's crisis management was a disaster, yet Equifax executives used the same playbook for their cyberattack response.
It's only fitting that both companies will get grilled by Congress this week over their public relations catastrophes.
Wells Fargo botched its fake account fiasco so badly that the bank is being hauled back for a congressional hearing almost exactly a year after the first one. Get ready for more fireworks when Senator Elizabeth Warren interrogates Wells Fargo about the bank's newest scandals during Tuesday's testimony.
Equifax landed in the political hot seat after making its massive data breach worse with a response that struck many as tone deaf. Lawmakers will demand answers from Equifax during three separate hearings in the House and Senate on Tuesday, Wednesday and Thursday.
Clearly, Equifax didn't learn many of the lessons from Wells Fargo's failure.
Both companies badly misjudged the sheer force of the blowback from customers -- and eventually politicians and regulators. Wells Fargo and Equifax's responses were woefully inadequate.
Wells Fargo initially seemed to place the blame on lower-level employees, rather than the executives who put in place unrealistic sales goals.
At first, Equifax couldn't say whose data had been breached, only that as many as 143 million Americans were impacted. The credit reporting bureau set up a web domain to host customer service complaints, but then repeatedly linked to a fake phishing site on its social media page.
Both Wells Fargo and Equifax caught flak for trying to prevent their customers from suing. Equifax initially asked customers to give up their right to sue the company in exchange for credit monitoring services. The company later backtracked.
Another big mistake: keeping the CEO in place. Wells Fargo's longtime CEO John Stumpf repeatedly refused to step down before finally relenting after his poor performance before Congress.
Equifax waited nearly three weeks before announcing the exit of CEO Richard Smith.
Both companies were also slow to acknowledge trouble was brewing. Wells Fargo was silent about the federal investigation into its fake account problem for at least six months. Equifax waited six weeks before announcing its gigantic breach.
The real test will be whether Equifax finds itself back before Congress next year for another grilling.
2. Jobs report: The Bureau of Labor Statistics will release the September jobs report on Friday. Employers added 156,000 jobs in August -- a slowdown from previous months. The unemployment rate ticked up from 4.3% in July, a 16-year low, to 4.4% in August.
The September numbers will include the affects of Hurricanes Harvey and Irma. Harvey shut down business in Houston for days, and Hurricanes Irma and Maria have affected businesses in Florida, as well as in the Caribbean, Puerto Rico and the U.S. Virgin Islands.
3. Google product launch: Google is widely expected to unveil a new version of its Pixel phone at an event on October 4, exactly one year after it launched the original Pixel.
In September, the tech giant said it will pay $1.1 billion for access to smartphone expertise from Taiwanese manufacturer HTC. The move shows that Google is serious about beefing up its smartphone business.
Google said that it will release its second generation of products at the event. Last year, we met the Chromecast Ultra streaming device, the virtual reality Daydream headset and Google Home, the tech giant's version of Amazon's Echo.
4. Pepsi earnings: Pepsi will report its third-quarter earnings for 2017 on Wednesday. Over the past few quarters, its Frito-Lay division and international divisions have grown, even as U.S. consumer interest in soda has gone flat.
5. Coming this week:
Monday -- Senate vote to reconfirm FCC chairman Ajit Pai
Tuesday -- National Retail Federation releases holiday sales forecast; Wells Fargo hearing; First Equifax (EFX) hearing
Wednesday -- Google (GOOGL) event; Second Equifax hearing; Pepsi (PEP) earnings
Thursday -- Costco (COST) earnings; Third Equifax hearing
Friday -- August jobs report