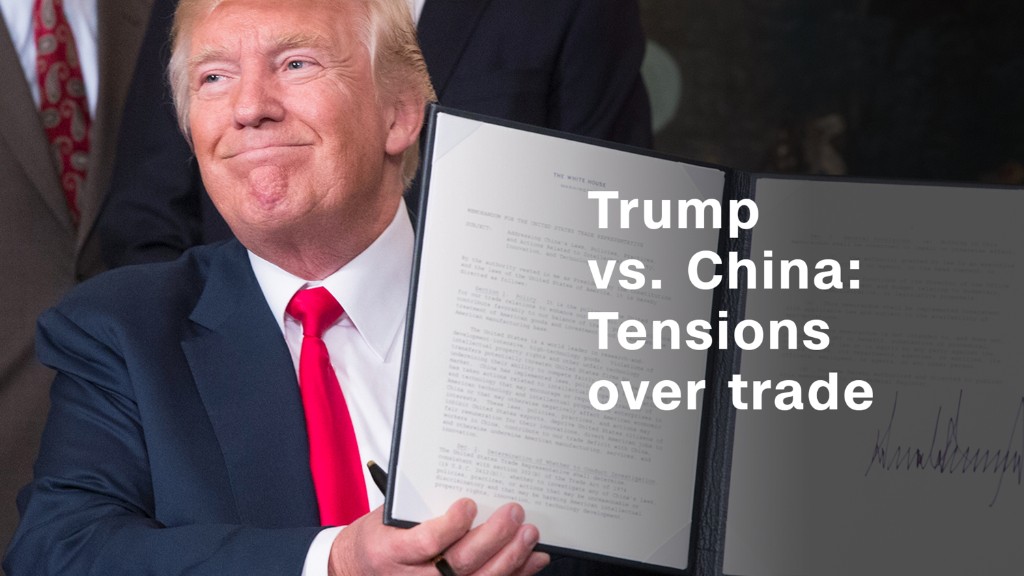 China is planning to pump even more credit into its economy despite fears about its massive buildup of debt.
The country's central bank moved over the weekend to allow commercial lenders to dish out more loans by cutting the amount of cash they have to keep in reserve.
The cut "is clearly signifying additional concern about the sustainability of economic growth in China absent credit injections," said Christopher Balding, an associate professor at the HSBC School of Business at Peking University in Shenzhen. He estimated the move could unleash up to $100 billion in additional lending.
Just last week, credit ratings agency Standard & Poor's downgraded China one notch, warning that strong credit growth was increasing economic and financial risks.
Related: China's debt risks are rising
Chinese authorities have announced measures to crack down on heavy borrowing in the financial industry this year, but some experts say the actions don't apply to much of the economy.
Chinese authorities billed the central bank's latest move, which takes effect in January, as a move to help specific areas like small businesses and farmers. Banks need to lend a certain amounts to those sectors to be eligible to lower their reserves by the maximum amount.
But analysts said that the conditions are unlikely to make much difference in reality.
"Many banks will already meet this criteria and banks not meeting this criteria will have enormous incentive" to do so, Balding said.
Analysts at Nomura predicted that the measures could give a lift to the country's volatile real estate market, which had been expected to cool down and weigh on the wider economy.
Financing for smaller firms is a concern in an economy where bloated state-owned companies gobble up a lot of the credit.
Related: China has a huge debt problem. How bad is it?
Two major gauges of the country's manufacturing output for September released over the weekend highlighted the imbalance.
An official measure of manufacturing activity dominated by big, government-owned enterprises, showed a strong pickup. But another non-government survey, which looks at the health of smaller, private companies, painted a bleaker picture as growth tailed off.
"You can clearly see that state-owned enterprises are doing well -- much better than the SMEs," said Hao Zhou, senior economist for emerging markets at Commerzbank, referring to small and medium-sized enterprises.
The central bank's announcement comes ahead of a key political juncture for China's ruling Communist Party.
Later this month, it will hold a major gathering to choose its top leaders and set political priorities. President Xi Jinping is widely expected to be confirmed for a second five-year term.
Nomura analysts said the central bank move could help prop up financial markets ahead of the Party meeting.
China has outdone expectations with its economic growth this year.
In the second quarter, for example, the economy expanded 6.9%, beating estimates. The government's official growth target for the Chinese economy this year is around 6.5%.