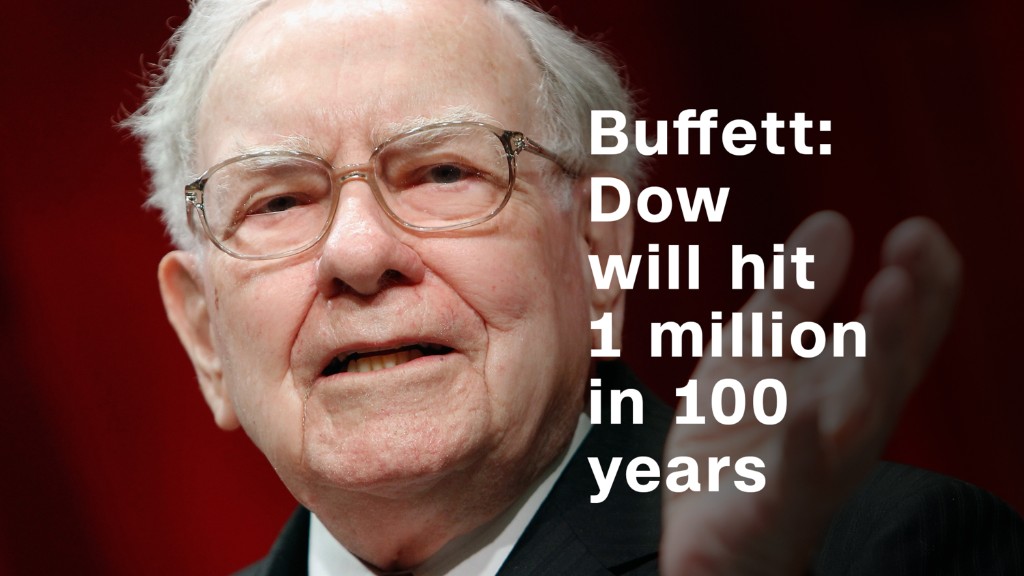 Warren Buffett loves trains, planes and automobiles. It looks like he has a thing for trucks, too.
Berkshire Hathaway (BRKA), the conglomerate controlled by Buffett, announced Tuesday it was buying a 38.6% stake in Pilot Flying J, the truck stop operator run by Cleveland Browns owner Jimmy Haslam.
Haslam will remain CEO of the company, which has more than 750 locations in 44 states and generated more than $20 billion in sales last year.
But Berkshire (BRKB) will eventually become the majority owner of Pilot Flying J. As part of the deal, Berkshire will buy an additional 41.3% stake in the company in 2023, bringing its stake to just under 80%. The Haslam family will own the remaining 20%.
Berkshire also owns railroad Burlington Northern Santa Fe, and it is a big investor in airlines Delta (DAL), American (AAL), Southwest (LUV) and United Continental (UAL) as well as Big 3 car company GM (GM).
It's also the parent company of auto insurer Geico and airplane engine parts maker Precision Castparts.
Buffett is famous for investing in businesses that he can easily understand and that can benefit from a strong U.S. economy. Transportation clearly fits that bill.
"Jimmy Haslam and his team have created an industry leader and a key enabler of the nation's economy," Buffett said in a statement about the Pilot Flying J deal. "[He] has a smart growth strategy in place and we look forward to a partnership that supports the trucking industry for years to come."
Jimmy Haslam praised Berkshire as a good partner in a release.
"We knew that any potential partner would need to share our commitment and have a proven track record as a long-term investor," Haslam said. "We have that in Berkshire Hathaway -- they believe in our strategy, support our team and are excited to see Pilot Flying J grow. We are honored and humbled to partner with them."
Related: Buffett trolls Trump and GOP about tax cuts
Haslam's father James, the company's founder and chairman, added that he was pleased Berkshire will keep the company's headquarters in Knoxville, Tennessee.
Another Haslam son, Bill, is the Republican governor of Tennessee. Buffett, a Democrat, supported Hillary Clinton in her run for president in 2016.
But Buffett has made it no secret that he's more interested in money than politics. After all, Berkshire Vice Chairman Charlie Munger, a longtime friend of Buffett, is a Republican.