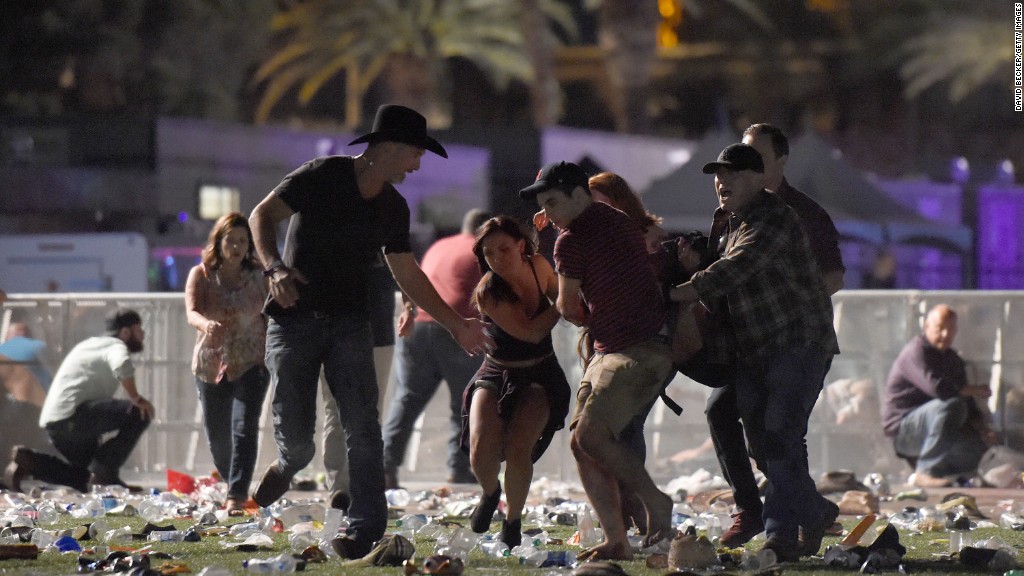 Disney CEO Bob Iger called on politicians to take action to curtail gun violence on Tuesday, more than 24 hours after finding out a Disney employee had been killed in Sunday's mass shooting in Las Vegas.
Iger, being interviewed at Vanity Fair's New Establishment Summit, told the crowd the country is facing "a huge crisis" that warranted "outrage."
Carrie Barnette was identified as a victim of Sunday's deadly massacre in Las Vegas, Nevada on Monday. Barnette worked at Disney California Adventure on the culinary team.
"This is a huge tragedy of huge proportions, and we should be outraged by it," he said. "And in this day and age, we get outraged when an athlete doesn't stand for the national anthem, where's the outrage here?"
Iger also criticized those who discouraged a discussion on gun control in the immediate aftermath of the shooting, without naming specific individuals.
"I was also struck with the immediate criticism by people who said...this was a time of mourning not a time to talk politics. I don't think this is politics," he said
"We should be demanding a dialogue about this from our politicians and demanding some productive action that is aimed at stopping these things from happening," Iger added.
Two other employees were also injured in the shooting, in which at least 58 people were killed and more than 527 injured.
Iger estimated that 70 Disney employees were either witnesses to the incident, as Vegas is just hours away from both Los Angeles and the Disney theme parks in Anaheim, or knew someone who was.
On Monday, Iger called the shooting "a senseless, horrific, act" and called Barnette's death "a terrible loss for so many," in a statement on Twitter.
"It's been a very trying time not just for us...but for so many people," he said. "There's a lot of mourning going on at Disney."
This article has been updated to reflect a change in the victim death toll.