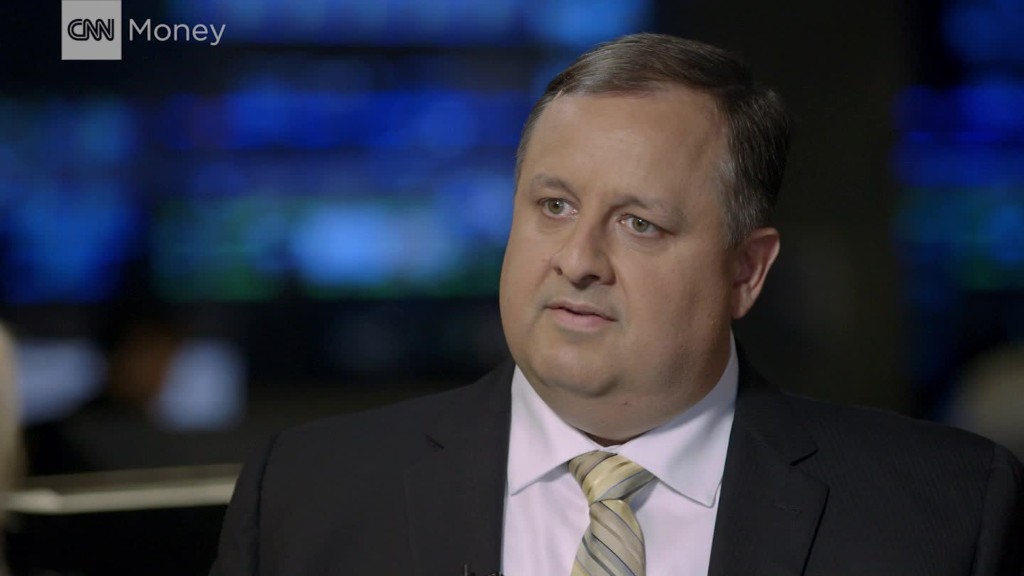 The Treasury Department's inspector general is reviewing yet another trip by a senior Trump administration official. This time it's for a flight taken by a top aide for Treasury Secretary Steven Mnuchin.
On Tuesday, Rich Delmar, the Treasury Department's inspector general counsel, said his office would investigate a trip to Florida taken by Eli Miller, Mnuchin's chief of staff, on hedge fund billionaire Nelson Peltz's private jet.
The trip to Palm Beach was first reported by the Washington Post.
A Treasury Department spokesperson didn't deny Miller accepted Peltz's invitation to fly with him to Palm Beach earlier this year, but said no ethics law was violated given their previous friendship.
"The Treasury ethics office advised Mr. Miller that he was permitted to accept a seat on a plane from a friend with whom he has a pre-existing relationship under federal ethics law," said a Treasury spokesperson.
Treasury added in a statement: "The Trump administration works to ensure all officials follow appropriate rules and regulations when traveling."
Related: Mnuchin's missteps: Third time's the charm
Miller, a key adviser to Trump during the 2016 election, joined Peltz, a founding partner of New York-based Trian Fund Management, on his plane several months ago, according to the Post's story. The date is not known.
Anne Tarbell, a spokeswoman for Trian, did not respond to a request for comment by CNNMoney.
Government ethics rules bar officials from accepting gifts from individuals that could be trying to influence government policy. Exceptions are made if the individual has a previous relationship with the government official.
But top ethics experts argue the Treasury Department didn't provide enough information on how it reached its decision to approve Miller's trip. Among the unanswered questions: the purpose of the trip, timing, and the depth of Miller and Peltz's relationship.
"These are questions they should answer, if they want us to believe they carefully analyzed this," said Walter Shaub, the former director of the U.S. Office of Government Ethics and a current CNN contributor. "The attitude of everything I have seen on ethics coming out of the White House and agencies -- 'We're telling you we applied the rules -- just trust us.' That's not how the ethics program is run."
A source familiar with the matter told CNN the reason for the trip was personal.
Related: Mnuchin asked to use a government jet for his honeymoon
Several Trump administration officials are facing scrutiny over their use of government planes or expensive private planes paid for with taxpayer funds.
In August, the agency's inspector general began reviewing every trip Mnuchin has taken using taxpayer-funded planes, including all requests he has made and withdrawn, during his 10-month tenure.
Among the notable trips and inquiries was travel to Kentucky in August around the time of a solar eclipse, and a request by Mnuchin to use a government plan for travel that coincided with his honeymoon.
Health and Human Services Secretary Tom Price resigned on Friday amid controversy over his repeated use of taxpayer-funded private jets to travel instead of opting for more affordable commercial flights.
Updated: This article has been updated with additional comment from the Treasury Department.