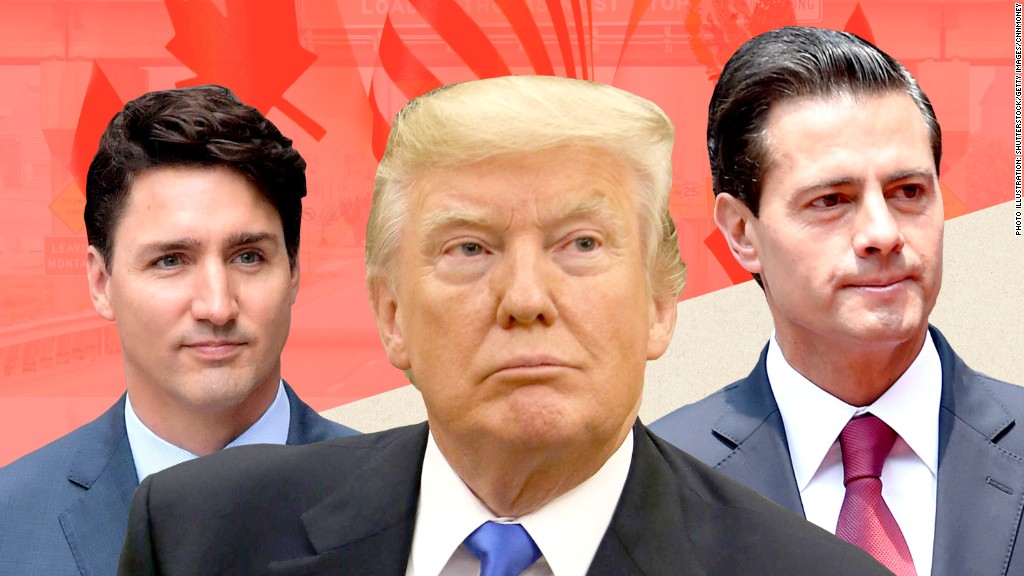 The Trump administration is picking another trade fight with Canada, this time over wine.
Trade tensions between the North American neighbors have escalated in recent months, with spats over jet planes, timber and dairy. President Trump, meanwhile, has thrown into doubt the future of NAFTA, the free trade deal that links the two countries and Mexico.
In a filing with the World Trade Organization -- made public on Monday -- the U.S. accuses Canada of unfair restrictions on the sale of foreign wine in British Columbia, Canada's westernmost province and a big wine-producing region.
Related: Is Trump trying to start a trade war with Canada?
Under rules introduced two years ago, the only wines retailers in British Columbia can sell on regular grocery store shelves are ones made in the province. Imported wines have to be sold in a separate "store-within-a-store."
The U.S. complaint argues the policy discriminates against foreign wines by giving local bottles "exclusive access" to grocery store shelves." the complaint reads, adding that they "discriminate on their face against imported wine."
Canada as a whole is a major market for American wine. Figures from the U.S. Wine Institute show that Canada ranks second after the European Union, buying $431 million of American wine last year.
Related: Boeing-Bombardier battle looms over NAFTA talks
Bryan Mercurio, a WTO expert at the the Chinese University of Hong Kong's faculty of law, said the wine issue was "low-hanging fruit" for the Trump administration amid frictions with Canada over trade.
"It's a pretty clear violation" of WTO rules that say once goods are inside a country, they are supposed to be treated similarly, he said. "In terms of the law, the U.S. has a very high chance of success."
Canada's department of global affairs didn't immediately respond to requests for comment outside of office hours.
The complaint to the WTO is almost identical to one made in mid-January during the final days of the Obama administration. The Trump administration hadn't previously followed up on it. The only differences between the two are changes to reflect new Canadian regulations.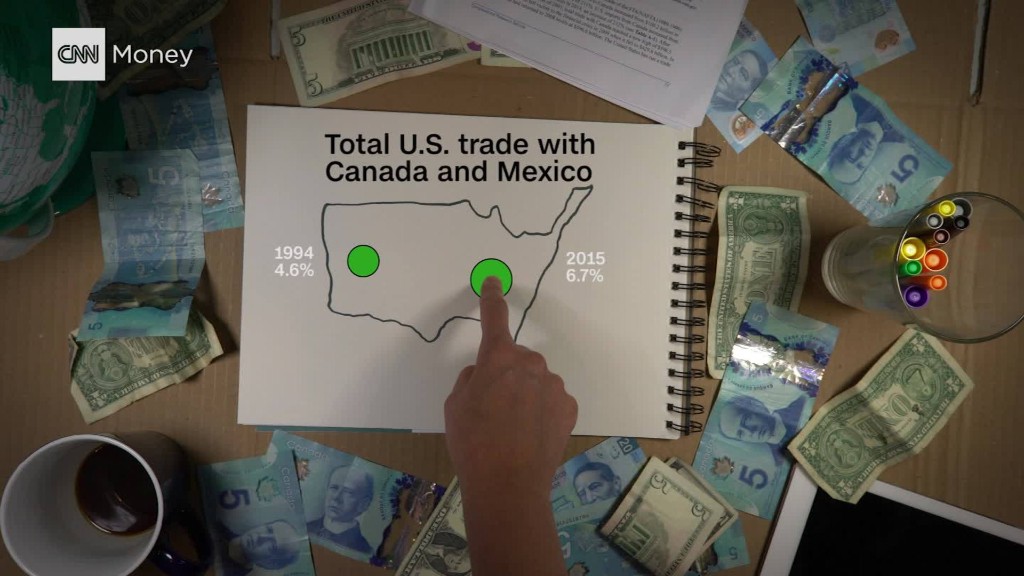 Under WTO guidelines, both parties get 60 days of consultations to find a solution out of court once a complaint is made.
The move comes as the U.S., Canada and Mexico are renegotiating NAFTA, which Trump had repeatedly threatened to terminate.
Gregory Shaffer, a professor at UC Irvine School of Law, said the wine complaint was part of U.S. efforts "to put pressure on Canada" in those talks.
The two countries have also clashed over Canadian plane-maker Bombardier. The U.S. Commerce Department last week recommended huge tariffs on the company's latest jetliner, backing a complaint from Boeing (BA).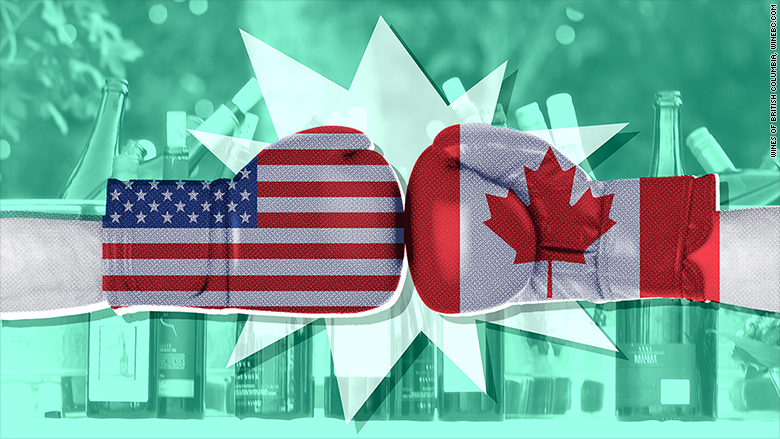 Earlier this year, the U.S. hit Canada with stiff tariffs on lumber exports. And at least two more disputes are ongoing: Trump wants Canada to open its market to dairy products, and a spat has erupted over groundwood paper, which is used in the production of newspapers and magazines.
The Canadian government has expressed a willingness to fight back. For example, it recently warned that it could scrap a $5.2 billion deal to buy 18 fighter jets from U.S.-based Boeing.
Related: Canada foreign minister on Trump tariffs: 'We're going to play hard'
"We won't do business with a company that's busy trying to sue us and put our aerospace workers out of business," Canadian Prime Minister Justin Trudeau last month.
Canada was the U.S.'s second-biggest trading partner after China last year, buying about $320 billion of American exports.