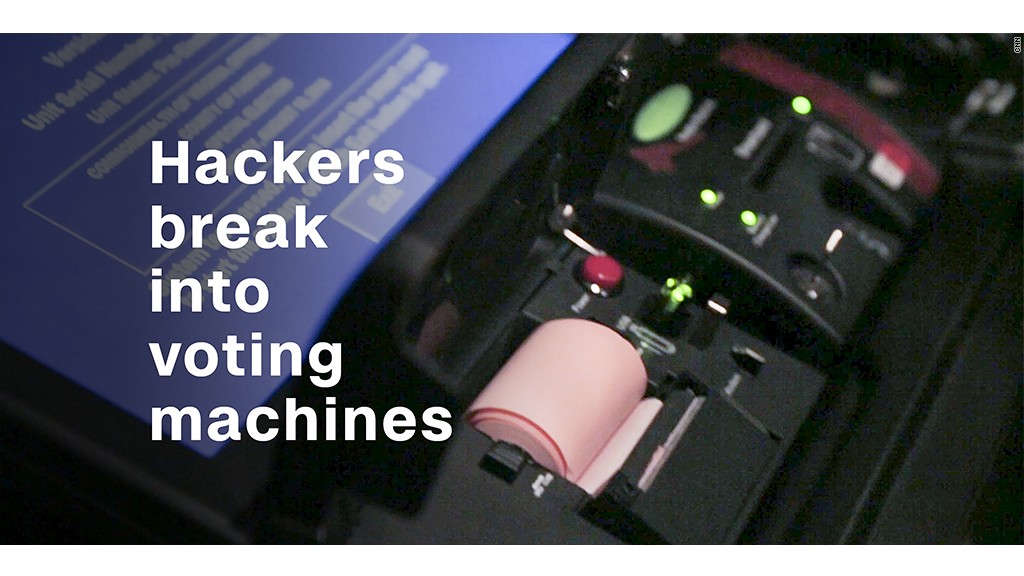 Companies that make voting machines are facing increased scrutiny over cyber security.
Senator Ron Wyden, a Democrat, sent letters to six top voting machine manufacturers on Tuesday. He wants to know their protocols for preventing hackers from breaking into their systems.
"As our election systems have come under unprecedented scrutiny, public faith in the security of our electoral process at every level is more important than ever before," Wyden wrote. "Ensuring that Americans can trust that election systems and infrastructure are secure is necessary to protecting confidence in our electoral process and democratic government."
Related: We watched hackers break into voting machines
The letters, addressed to companies' chief executives, asked whether firms have a chief information security officer, the number of employees focusing on security, whether they used an outside security firm to conduct audits, and if they have procedures to address vulnerabilities.
Wyden also asked executives whether they are aware of any data breaches or security incidents in which a hacker accessed internal systems or data.
The letter follows the Department of Homeland Security assessment that Russian hackers last year targeted as many as 21 states' election systems, none of which were involved in tallying votes. Some states dispute Homeland Security's findings.
At the DEF CON Hacking Conference in July, security experts hacked a number of U.S. voting machines in less than 24 hours. The work demonstrated how easy it was to break in, and provided some solutions to fix the systems.