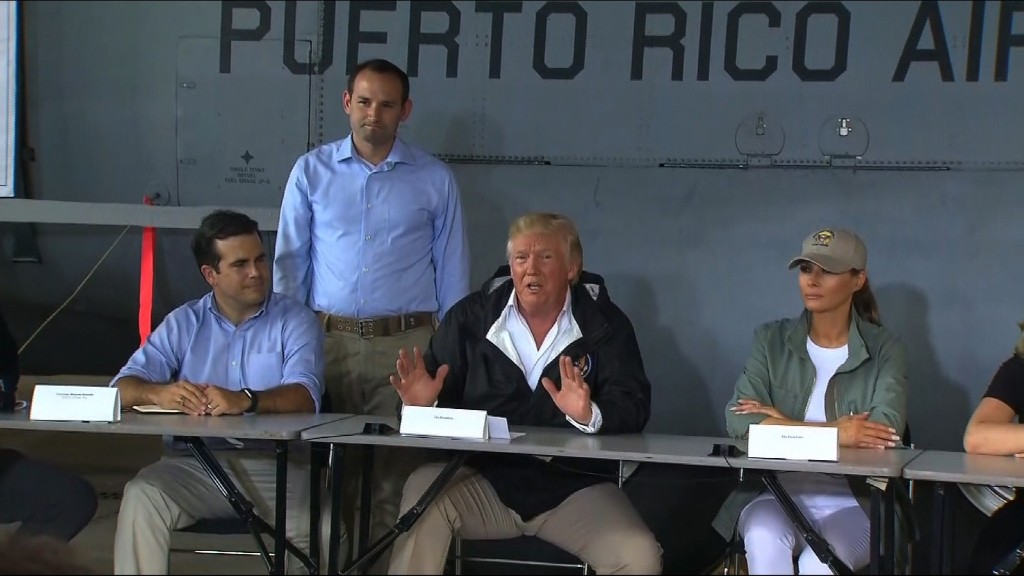 Puerto Ricans say now isn't the time to debate about the island's debt. They're still just trying to get back on their feet after Hurricane Maria.
President Donald Trump again called out Puerto Rico's debt crisis during his visit to the hurricane-ravaged island on Tuesday.
"They owe a lot of money to your friends on Wall Street. We will have to wipe that out," Trump told Fox News' Geraldo Rivera in San Juan, the capital.
It wasn't the first time.
"Texas and Florida are doing great but Puerto Rico, which was already suffering from broken infrastructure & massive debt, is in deep trouble," Trump tweeted on September 25. He followed up by tweeting "Much of the Island was destroyed, with billions of dollars owed to Wall Street and the banks, which, sadly must be dealt with."
With many residents in need of food, water and electricity, some Puerto Ricans are disappointed by Trump's focus on the island's financial woes.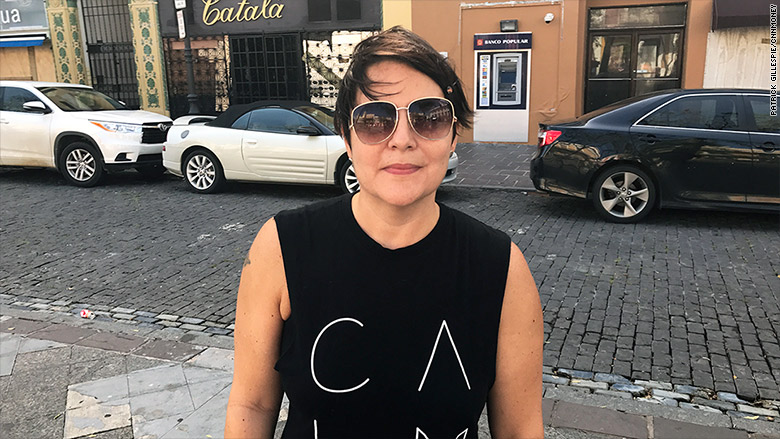 Related: Trump on Puerto Rico debt: 'We will have to wipe that out'
"I would say that the debt is secondary, that human life comes first," says Yvette Nevares, a boutique hotel manager in San Juan.
She has no electricity, water or cell service at home. The small hotel she manages has a broken generator, and it's taking several days to get new parts. She also manages two Airbnb apartments and after Hurricane Maria, she has lost three months of reservations.
Nevares considers herself lucky.
"I'm in San Juan so I can't even begin to imagine what the conditions are in the center of the island," says Nevares. "Since the beginning, he's been mentioning the debt...I don't think it's the time to do that, I think it's the time to help us rebuild the country."
Puerto Rico is a U.S. territory, though many on the island refer to it as a country.
The island is grappling with a longstanding debt crisis. It owes $73 billion to bondholders and it has another $50 billion in pension liabilities to the island's government workers. In the spring, it filed for the largest municipal bankruptcy in U.S. history.
Still, some Puerto Ricans feel the debt problem needs to take a backseat for the moment. Two weeks after the storm, only 8% of Puerto Rico has electricity. Less than half of its residents have phone service. About 70% of supermarkets and 36% of all ATMs are open.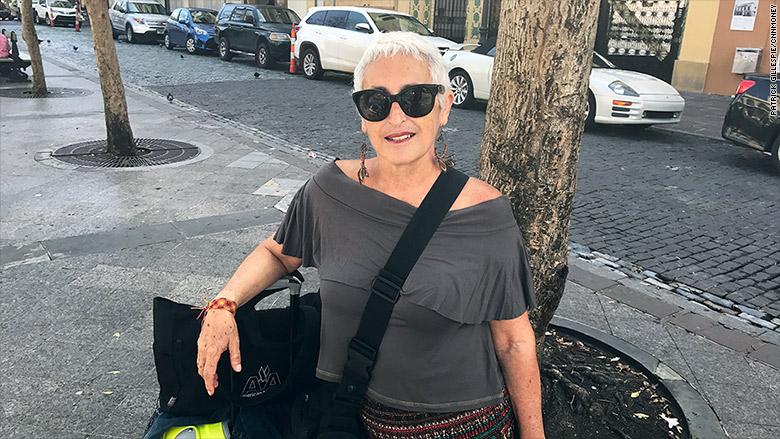 Related: 5 numbers that prove Puerto Rico is still in a crisis
Charlie Sepulveda is a two-time Latin Grammy nominated jazz musician who lives in in Luquillo, Puerto Rico, which was badly pummeled by Hurricane Maria.
He's staying with his girlfriend in San Juan, but they don't have electricity. Sepulveda has waited two times for eight hours in line at gas stations. He also waited three hours in line to get cash, which is in short supply at ATMs.
"We have much much [more] trouble than that right now," says Sepulveda, 55, referring to the debt. "People don't have food right now, people lost their houses, people [are] just struggling, we [are] struggling."
Wilma Colon was offended by Trump's visit to a donation center where he chucked paper towels into the crowd in a playful manner. Already unemployed, she has no electricity and has had little contact with her family on the other side of the island because cell service is still very unreliable.
"Throwing paper towels to the people -- how's that? I don't understand that. Is that your president? Our president?" says Colon, 65. "He's not a president at all, he's just a clown."