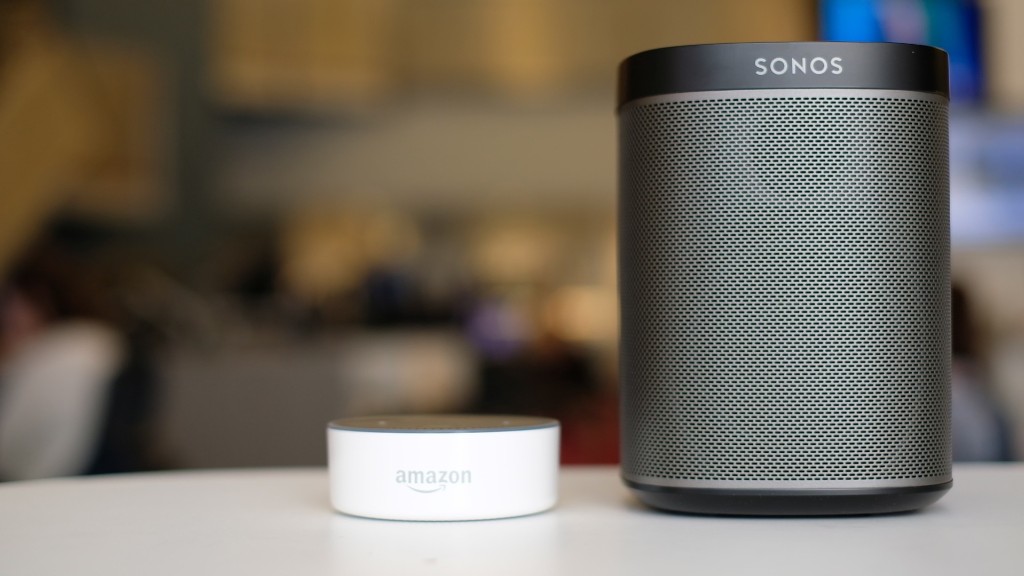 Sonos is known for its speakers, but now they're ready to talk back.
The home sound system company revealed the new Sonos One at an event in New York City on Wednesday. It's the first Sonos speaker to have a voice assistant built in.
It may be a voice you recognize: Alexa, Amazon's built-in voice assistant to its own smart Echo speaker.
Sonos will also add Google Assistant to the new device, starting in 2018. It'll bring AirPlay 2 to the Sonos platform, allowing users to stream music, YouTube videos or Netflix from any Apple device to the speaker, early next year, too. Sonos may add more voice assistant technology to the device in the future, the company said.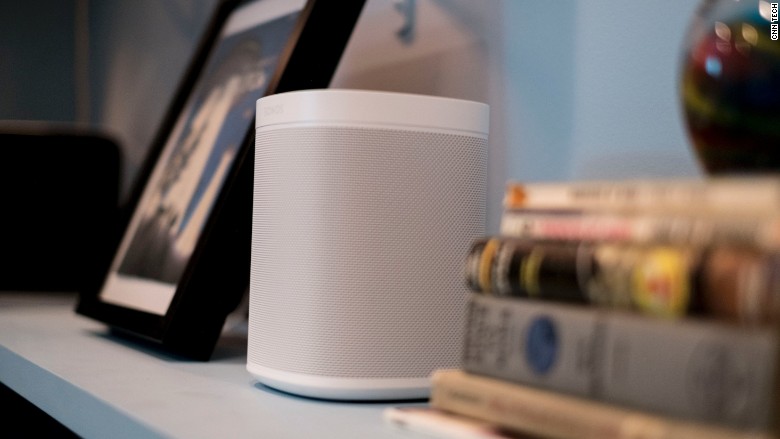 Related: Alexa has a new friend: Cortana
The Sonos One ($199) can play music, podcasts, audiobooks, and other content from over 80 streaming services. Controls such as pausing music, skipping a song or changing the volume will be available via voice control. Users can also ask the name of the song that's playing.
With Alexa on the Sonos One, you can set timers or listen to traffic and weather reports. Meanwhile, the company said Alexa voice control for music streaming service Spotify will launch soon.
The move to add more voice assistants to a smart speaker has potential to increase consumer adoption of smart home products if they're able to work together. This could help Sonos stand out in a crowded market.
"[Companies want] to lock you into their ecosystem. ... right now, the whole experience is really frustrating I think for customers," Sonos CMO Joy Howard told CNN Tech. "We're [creating] a platform that's open so that you can choose what voice assistant you want to use."
One of the biggest challenges of the smart home industry is how many products are siloed. For example, some devices are only accessible with Apple HomeKit, which means if you use an Amazon Echo, you'd have to switch to Siri for a task like turning off the lights.
This is slowly starting to change. Amazon (AMZN) recently announced a partnership with Microsoft (MSFT), which will allow their respective voice assistants to communicate with each other.
Related: Alexa, shut up: Raging against the new machines
Sonos also announced a software upgrade for existing devices to make them Alexa compatible. But you'll need an Alexa-enabled device like an Echo Dot for it to work.
The news came hours before Google (GOOG) announced new hardware, including two new versions of its Google Home speakers, called Google Home Max and Google Home Mini.
The Sonos One will launch on October 24 worldwide.